Working with schools and young people
Green Ambassadors Awards launched by HRH The Prince of Wales
HRH The Prince of Wales has announced our new Green Ambassadors awards through a video message to schools.

With prizes of £2,500 for each category, these awards promise to shine a light on the best examples of sustainable schools.

The launch of the Awards coincides with the start of a new partnership with Alpro, the new sponsor of the Green Ambassadors scheme in schools.

More information...

---
Bring the Amazon rainforest to your classroom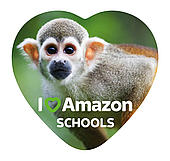 Register for our I Love Amazon Schools initiative and receive a wide range of FREE rainforest resources to help pupils aged 5-11 to explore the wonders of the rainforests and find out why they are so crucial to the health of our planet. Register now and show the Amazon some love!
---
Rainforest bulletin wins Zachary a visit from Charlotte Hawkins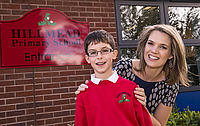 Nine year old, Zachary, a pupil from Hillmead Primary School in Bishops Stortford topped the class in a Young Reporters Competition run by Sky and WWF to find the best budding young reporter. Zachary's news bulletin on the best ways to save the rainforest received top marks out of 336 entries. Find out more....
---
Join Green Ambassadors
Giving pupils a feeling of empowerment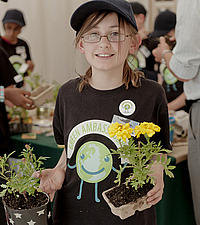 The WWF Green Ambassadors scheme is about giving pupils in primary schools a voice and emabling them to take action on sustainability in their school. It aims to help set up or reinvigorate an existing Green Team and provides all the inspiration and tools they will need to assist in their role as a Green Ambassador! 


Register your primary school now or find out more...
---
Calling all youth group leaders - and parents too!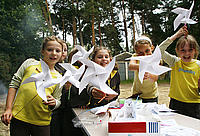 Are you a member of a uniformed or organised youth group? Or perhaps you're a keen parent or grandparent who wants to help young people learn more about the work of WWF and be inspired to look after our planet? Then our new resources are for you.

Find out more...
---