Working with schools and young people
---
Keep climate change in the classroom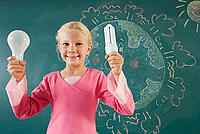 Join our new campaign to keep climate change in the new National Curriculum for England. Find out more...
---
Budding young reporters sought by Sky and WWF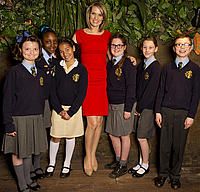 Sky News presenter Charlotte Hawkins is helping Sky and WWF find budding 'young reporters' as part of our I Love Amazon Week initiative.  We are asking pupils to write or produce a short video news report on why they think the Amazon is amazing. There is a £500 prize towards a green project within your school and a visit from Charlotte. Find out more...
---
Free rainforest resources
Take an exciting journey of discovery and learn about the wonders of the rainforest with our new I Love Amazon Week initiative, part of Sky Rainforest Rescue. Fantastic free and flexible curriculum based resources are available for registered primary schools. Register your school now or find out more...
---
Join Green Ambassadors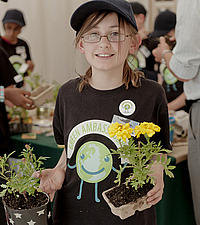 Our Green Ambassador scheme provides child-led resources for primary schools to help you set up or reinvigorate your green team. All resources are free and include access to a secure website where your pupils can share ideas and stories with other teams from across the UK.

Register your primary school now or find out more...
---
Calling all youth group leaders - and parents too!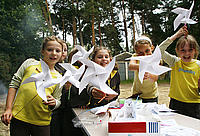 Are you a member of a uniformed or organised youth group? Or perhaps you're a keen parent or grandparent who wants to help young people learn more about the work of WWF and be inspired to look after our planet? Then our new resources are for you.

Find out more...
---