Learn
Learn, WWF's free poster resource for schools, provides inspiring and thought-provoking ideas every term to help you and your pupils start thinking about topical environmental issues. The resource includes a poster image and quote, key questions, stimulus activity ideas and background information.
---
Spring 2013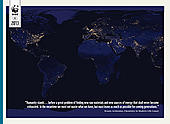 This edition of Learn looks at energy - our growing demands, the effects of our reliance on fossil fuels, and the need to look at renewable energy sources.
---
Autumn 2012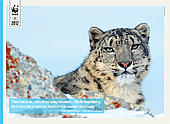 This edition of Learn looks at the Green Ambassadors scheme and also explores the issues facing the beautiful but endangered snow leopard.
---
Autumn 2011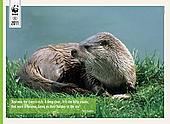 This edition of Learn explores some of the issues facing rivers and freshwater systems across the world and takes a closer look at how our water use is affecting rivers in the UK.
---