One Planet Future pack
Free film and resource pack for primary schools on the work of WWF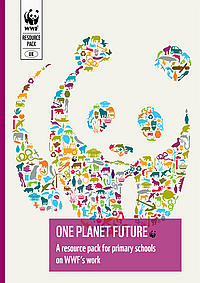 WWF believes in a future where people and nature thrive.

Best known as the world's leading conservation body, we've seen first-hand how wildlife, the environment and human activity are all interlinked.

That's why our passion for safeguarding the natural world has to be backed up by other environmental action – tackling the global threat of climate change and helping people to change the way they live to ease pressure on natural resources.

Our new One Planet Future pack for primary schools focuses on these key issues, offering a range of assembly and activity ideas for students of 4-11. Together with an inspirational film for children, made by children, the pack adds up to a virtual visit by WWF!

Register online to receive your free pack!