Brazil's forests under threat
Brazil's Forest Law weakened
In May 2012, Brazil's parliament passed legislation that will strip the Amazon and other important regions of critical environmental protections. Millions of you joined in a global call to President Dilma Rousseff to block the changes from coming in to force through our #SOSBrazil campaign.

While the President vetoed some parts of the law, many damaging changes still exist. And the future of Brazil's forests now hangs in the balance. WWF and partner organizations in Brazil are now working hard to influence decision-makers so that forest protection in the Amazon and other critical regions is maintained.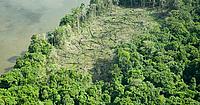 What's this all about?
Brazil's Forest Code was one of the most impressive laws on forest protection in the world. And it's been central to Brazil's recent success in reducing deforestation in places like the Amazon. But for years, it's been under pressure from agribusiness interests who see the restrictions on deforestation as a barrier to agricultural development.

After heavy lobbying by agribusiness – and going against public opinion, scientific evidence and legal advice - Brazil's Parliament succeeded in passing controversial changes to the Forest Code. It is estimated that the changes could affect up to 76 million hectares of forest - that's an area the size of Germany, Italy and Austria combined.

Destroying or not restoring this much forest would release the equivalent of 28 billion tonnes of CO2*. That's around four times the target for global greenhouse gas emissions cuts laid out by the Kyoto Protocol for 2008-12.

Polls show that as many as 80% of Brazilian people opposed the changes to the Forest Code. Thousands took to the streets in protest, and millions of people around the globe supported them by e-mailing President Rousseff or sharing the story on Facebook and Twitter. Together, we managed to delay this vote three times.

But in May 2012, the President passed the new law with only a handful of revisions.

Why Brazil must protect the Forest Code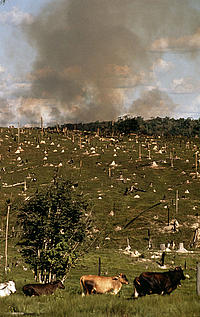 Brazil has built a well-earned reputation for tackling deforestation and protecting the environment. Last year, the country even hosted the UN Conference on Sustainable Development (aka Rio+20).

Brazil has also committed itself to reducing deforestation by 80% in the Amazon and by 40% in Cerrado (tropical savannah) and to reduce greenhouse gas emissions by up to 39% by 2020. Those commitments will be near impossible to meet with the new legislation.

The changes to the Forest Code would have severe environmental, social and economic consequences - from huge increases in deforestation, risks of flodding and loss of sensitive ecosystems and habitats to billions of tonnes of additional greenhouse gas emissions, undermining efforts to keep global warming below 2°C.

Find out more...

Read about the specific legal changes and the alternative solutions proposed by WWF and other NGOs in Brazil on this factsheet.

Watch this short video WWF in Brazil have made to highlight some of the immediate concerns for its own citizens.




Take five minutes to immerse yourself in this short film highlighting the natural and cultural beauty of the Amazon region - so much of which is under threat.




* Figures from a 2011 study by Brazil's government-led research organisation IPEA (Institute of Applied Economic Research)