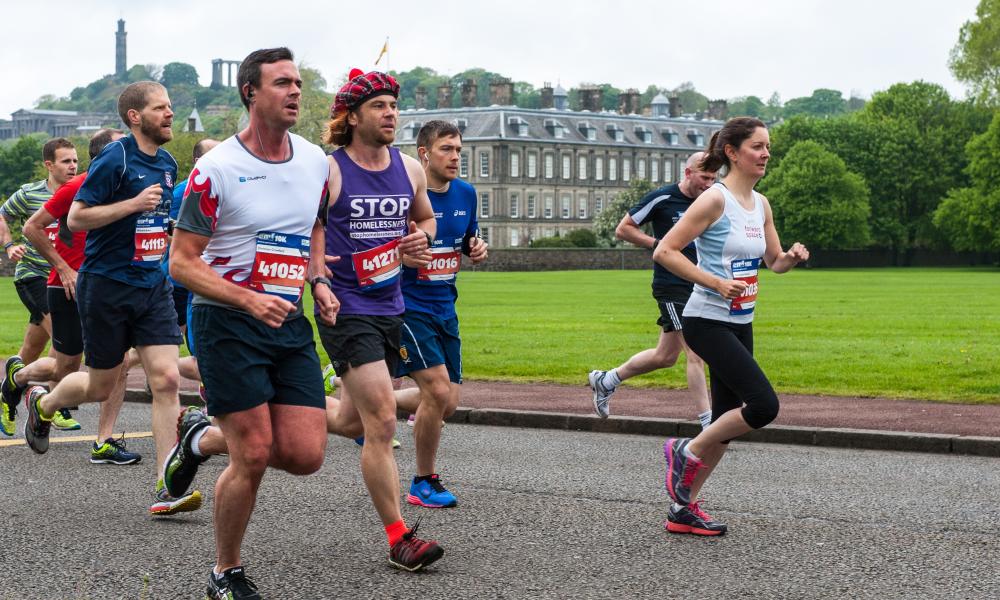 © Roberts Sports / EMF
EMF 5K AND 10K
Date: Saturday, 27 May 2023
Location: Edinburgh, Scotland
Event distance: 5 km or 10 km 
Fundraising targets: 5K: £150 (registration fee £15); 10K: £175 (registration fee: £15)
The EMF 5K is a great start to your running journey and a chance to be part of the biggest virtual running festival in Scotland. 
The EMF 10K is an increasingly popular race distance, a great step-up for those who have completed a 5K in the past, but aren't quite ready for the half marathon distance.
PLACES FOR 2023 WILL BE AVAILABLE SOON!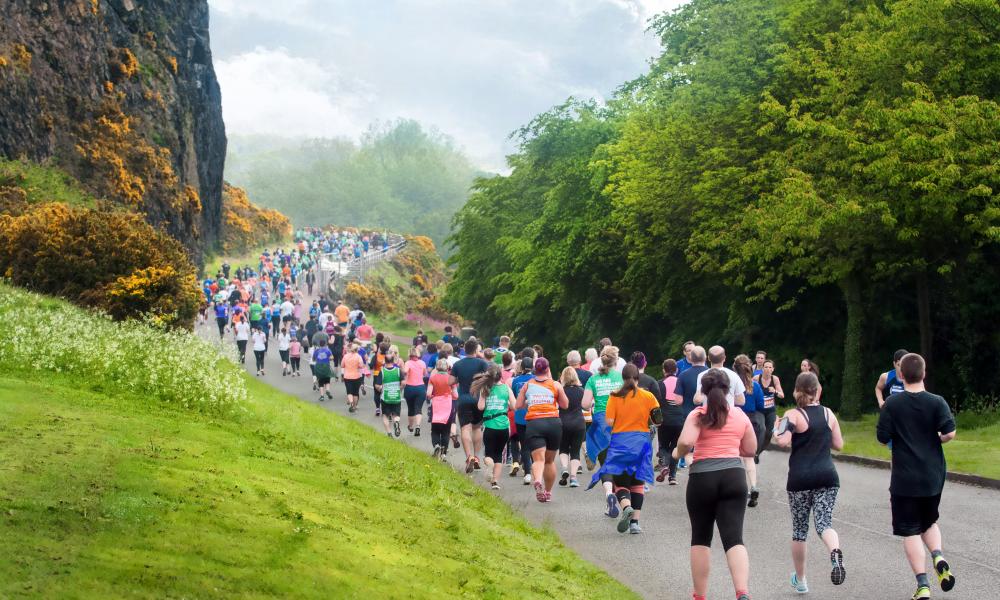 © Roberts Sport / EMF
EMF HALF MARATHON AND MARATHON
Date: Sunday, 28 May 2023
Location: Edinburgh, Scotland
Event distance: 13.1 miles or 26.2 miles 
Fundraising targets: HALF MARATHON: £300 (registration fee: £25); FULL MARATHON: £500 (registration fee: £25)
Fast & flat, the Edinburgh Half Marathon follows the marathon course which was voted the fastest marathon in the UK by Runners World, ideal if it's your first half marathon or you are looking for a PB. The Edinburgh Half Marathon has sold out every year since 2012 and is one of the largest half marathons in the UK.
Enjoy a fantastic all-encompassing route which takes in some of Edinburgh's most iconic landmarks as well as offering picturesque views along the East Lothian coastline. 
PLACES FOR 2023 WILL BE AVAILABLE SOON!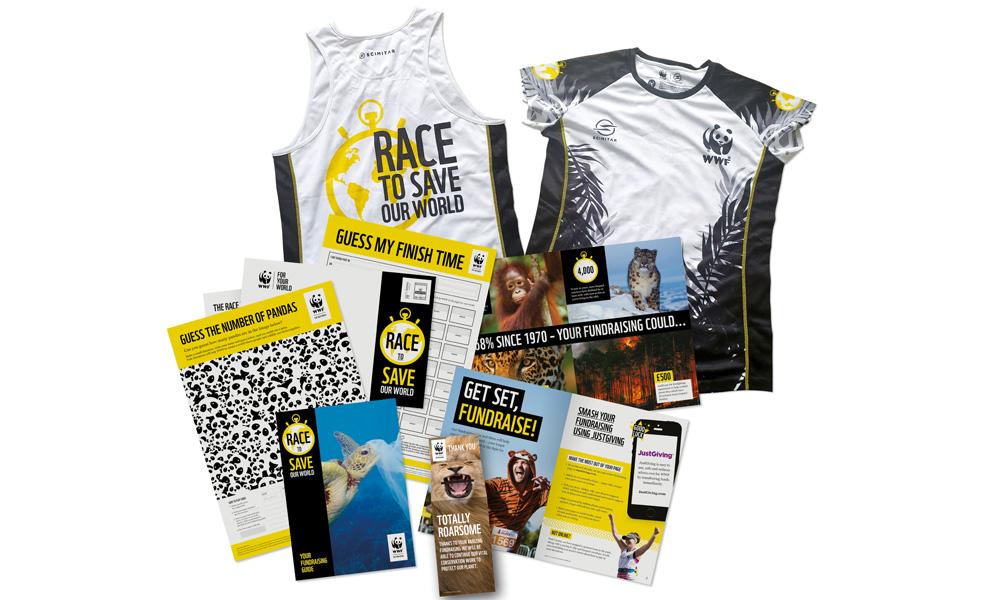 © WWF
We're with you every step of the way towards event day with advice and information so you can just focus on your training and fundraising. We'll also provide:
Our fundraising pack to help you achieve your target
Runners pack including vest and Team Panda headband
Team Panda Facebook Group to meet fellow runners and share tips
Team Panda training day in The Living Planet Centre 
Online training hub to help you prepare safely for your challenge