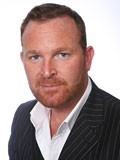 Bernard Donoghue
Bernard is Chairman of WWF-UK's Council of Ambassadors.
Bernard is the Chief Executive of the Association of Leading Visitor Attractions (ALVA), the umbrella body for the UK's most popular, important and iconic palaces, castles, museums, galleries, heritage sites, stately homes, cathedrals, churches, gardens, zoos and leisure attractions.
Bernard has been Chairman of the award-winning London International Festival of Theatre (LIFT) since 2010, having been a Board member since 2005 and Deputy Chair between 2007 and 2010. In May 2017 he was appointed to be a member of the Mayor of London's Cultural Leadership Board and is the Mayor's Ambassador for Culture.
He is a Trustee of The Geffyre, Museum of The Home, in Hoxton, London; a Trustee of the People's History Museum – the Museum of Democracy, in Manchester; a member of the Cathedral Council of St Paul's Cathedral, London; and a member of the Exhibition Advisory Board for Two Temple Place and the Hoare Trust.
He is a member of the Government's Tourism Industry Council, appointed in 2014 and re-appointed in 2017. He was Chairman of the Tourism Alliance between 2015 and 2017; a Board Director of Marketing Manchester, 2001 - 2010, and Chairman of VisitManchester, the Manchester tourist board, 2008 - 2010. He was Co-Chair of British Tourism Week, 2008 - 2010. He is a former Trustee of Kids in Museums and the Heritage Alliance. 
Bernard has held lobbying, policy, campaigning and communications roles for VisitBritain, the national tourist board; the National AIDS Trust; Sense – the National Deafblind and Rubella Organisation; and Disability Daily, a national campaigning consortium of disability and carers' organisations, which he founded. Bernard has worked as a policy and communications advisor in the House of Lords and Commons for various MPs and Peers; for the Secretary-General of theCouncil of Europe, based in Strasbourg; for the Royal Household and for the late Diana,Princess of Wales. He was a member of the Prime Minister's Communications Advisory Group between 2007 - 2009. He is the author of the 'British Tourism Framework Review', published in 2009 and commissioned by the then Secretary of State for Culture, Media and Sport.
He is a former Chair of the British Youth Council; London Youth Matters; Young @Now UK and USA; the Commonwealth Youth Forum; and was the first Chair of the Youth Forum of the United Nations. He is a former Trustee of the National Youth Agency and was a Trustee of Centrepoint, the youth homelessness charity for 17 years until 2012. Bernard has been a judge of the British Environment and Media Awards (BEMAs) and the Museums and Heritage Excellence Awards for several years.
Bernard has been a volunteer with WWF-UK since 1994. He is a former Trustee of WWF-UK (2004 - 2010), a member of its Communications and Marketing Committee and was Chair of WWF-UK's 50th Anniversary Taskforce (2010 - 2012). He became Chairman of WWF-UK's Council of Ambassadors in 2012.