YOUR GUIDES TO EARTH HOUR
Whether you're looking to do something at home or in your community, or you're a business or organisation looking to do your bit, we have you covered.  
If you're planning anything big or an online event for Earth Hour, we'd love to hear about it and see how we can help.  

Earth Hour Assets
Images and posts to spread awareness of Earth Hour on social media and online from cover photos to digital badges to Zoom backgrounds.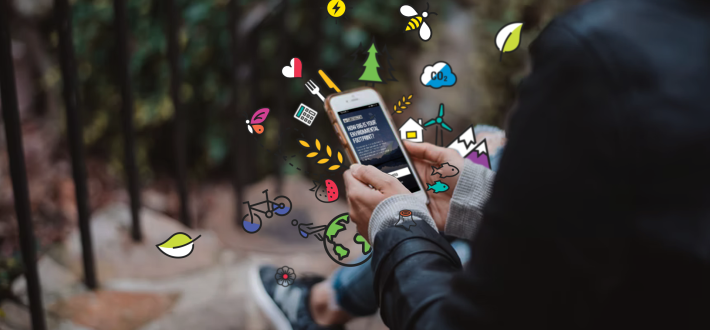 Download My Footprint App
With the My Footprint app, you can choose challenges that suit you, to make small changes in your own life that add up to something bigger.