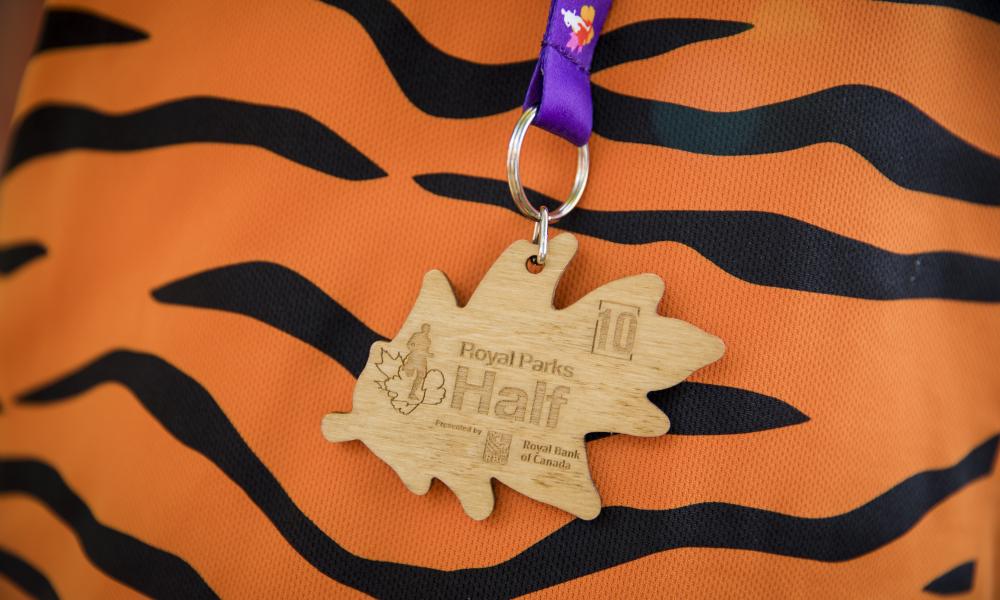 © Tristan Fewings / WWF-UK
About the challenge
IMPORTANT UPDATE
Due to the ongoing coronavirus pandemic, the decision has been made by the event organisers to change the format of this event. The runners are now given the opportunity to complete this event in their local areas.
Date:  Sunday, 11 April 2021
Location: In your local area
Event distance: 13.1 miles
Fundraising target: £200 (registration fee £25)
The Royal Parks Half Marathon organisers have decided to replace the iconic London Half Marathon with a new event experience that you can take part in from your front door! We're encouraging runners to take on a 13.1 mile challenge in their local area on Sunday 11th April 2021. As a WWF runner you will receive our amazing race pack, incuding a WWF running top to wear on the day. You will also get a finishers medal, combined with an exciting digital experience designed to deliver the sights and sounds from the famous course.
As a special bonus all runners who take part in the race for WWF and achieve their fundraising target will be able to skip the Royal Parks ballot in 2022 and purchase a guaranteed place in the event.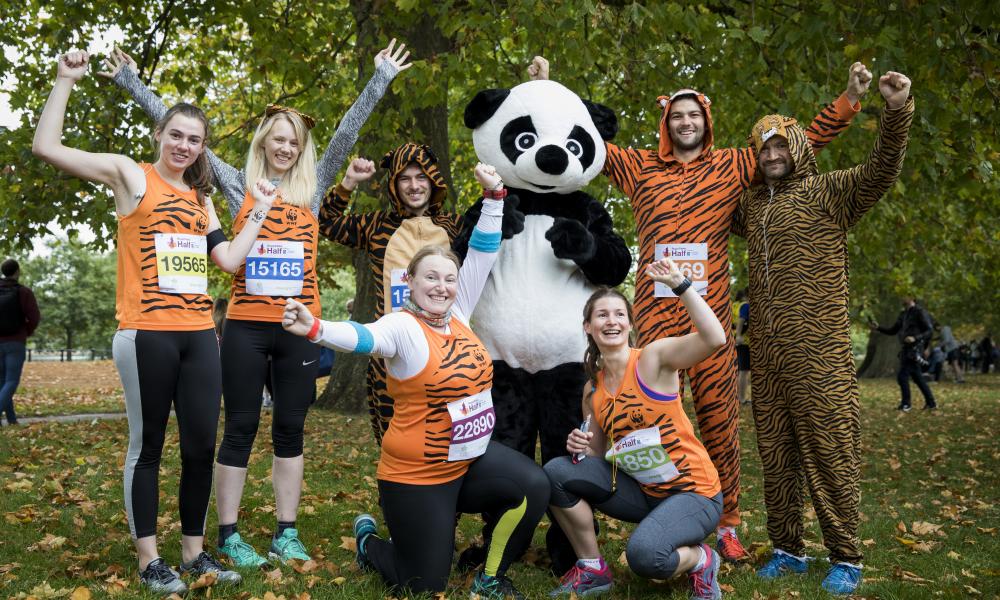 © Tristan Fewings / WWF-UK
Not ready for April?
Date:  Sunday, 10 October 2021
Location: Hyde Park, London
Event distance: 13.1 miles
Fundraising target: £350 (registration fee £30)
One of the most beautiful Half Marathons in the UK, the Royal Parks Foundation Half Marathon is definitely an event not to be missed. Not only do you pass London's most iconic landmarks including Buckingham Palace, the route also takes you through four of the eight Royal Parks - Hyde Park, The Green Park, St James's Park and Kensington Gardens. 
Starting and finishing in Hyde Park, this is the perfect setting for this fun and nature bound run. Plus there's so much going on at the Food & Fitness Festival so don't miss out!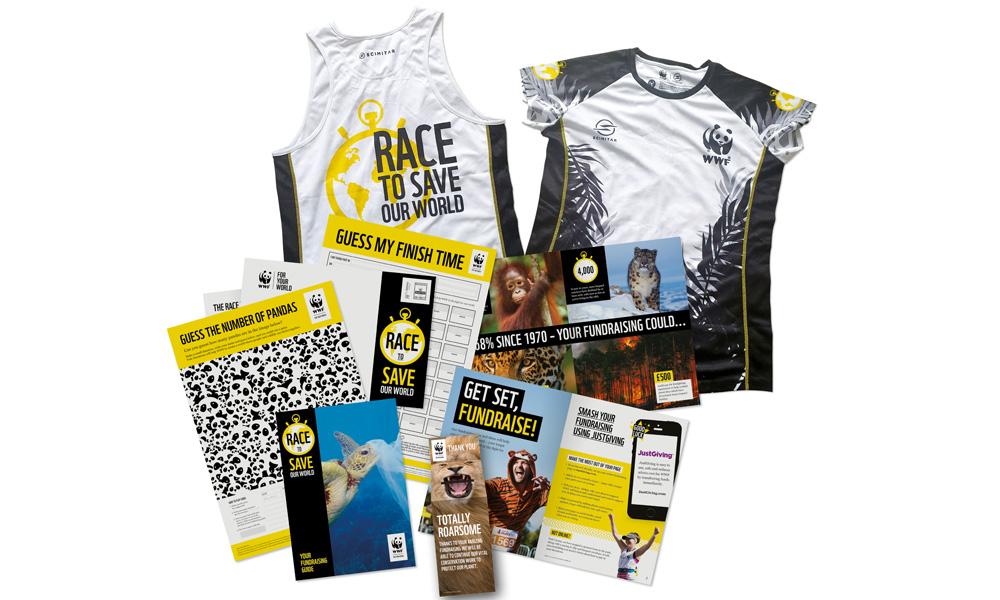 WWF
How we support you
We're with you every step of the way towards event day with advice and information so you can just focus on your training and fundraising. We'll also provide:
Our fundraising pack to help you achieve your target
Runners pack including vest and Team Panda headband
WWF Team Panda Facebook Group to meet fellow runners and share tips
WWF training day in The Living Planet Centre 
Online training hub to help you prepare safely for your challenge
WWF cheer squads to keep you motivated during the event
Post marathon meet-up and selfie moments!