Help us fight the unprecedented spike in wildlife crime
A huge increase in demand for animal parts – as ingredients in traditional Asian medicine and as luxury products and status symbols for the wealthy, has led to an unprecedented spike in wildlife crime. This is threatening to reverse decades of hard-won conservation successes. Poachers are killing an average of 55 elephants and three rhinos a day in Africa. Countless other species are being slaughtered to feed this terrible trade too, including tigers, leopards, bears, pangolins and marine turtles.
Today, illegal wildlife trade is one of the main threats to many species, and it's getting worse. In fact more African elephants are currently being killed than are being born.
Each year, a group of committed supporters, the WWF Guardians, pledge to support a crucial area of our work.    In the face of this unprecedented crisis, we're making tackling illegal wildlife trade a priority in 2018, but we urgently need funding to ramp up our efforts.  Will you join the WWF Guardians by pledging at least £1,000 to help stop the poachers, end the trafficking and stem consumer demand?
As a Guardian you'll receive exclusive updates on the progress of the projects you're supporting, as well as invitations to special events around the country.    Read on to find out about this vital work. For more information call our Guardians team on 01483 426333, or email guardians@wwf.org.uk
We hope you can join us to fight this terrible trade.
Illegal wildlife trade involves a large, complex and highly organised chain run by ruthless crime syndicates, and involving a multi billion-dollar international market and a network of procurement and storage facilities. Wildlife trade hotspots include international airports, seaports and border crossings in every major continent except Antarctica.
POACHING
Tigers are being poached in Russia, India, Malaysia, Indonesia and Thailand. India is a main target, probably because it has the largest population of wild tigers. South Africa and Kenya currently have the highest levels of rhino poaching, while elephants are being poached across Africa, especially in central and western Africa.
TRAFFICKING
Wildlife and wildlife parts are trafficked from source countries to consumer markets via a combination of land, air and sea routes. Traffickers are exploiting the increasing connectivity of global transportation, online markets, and gaps in law enforcement to minimise the risk of detection.
DEMAND
The biggest markets for ivory, rhino horn and illegal tiger products are China and Vietnam. According to 2013 consumer research in Vietnam, many rhino horn consumers don't consider themselves a catalyst for the poaching crisis. Others simply don't care if the species becomes extinct, as it won't personally affect them.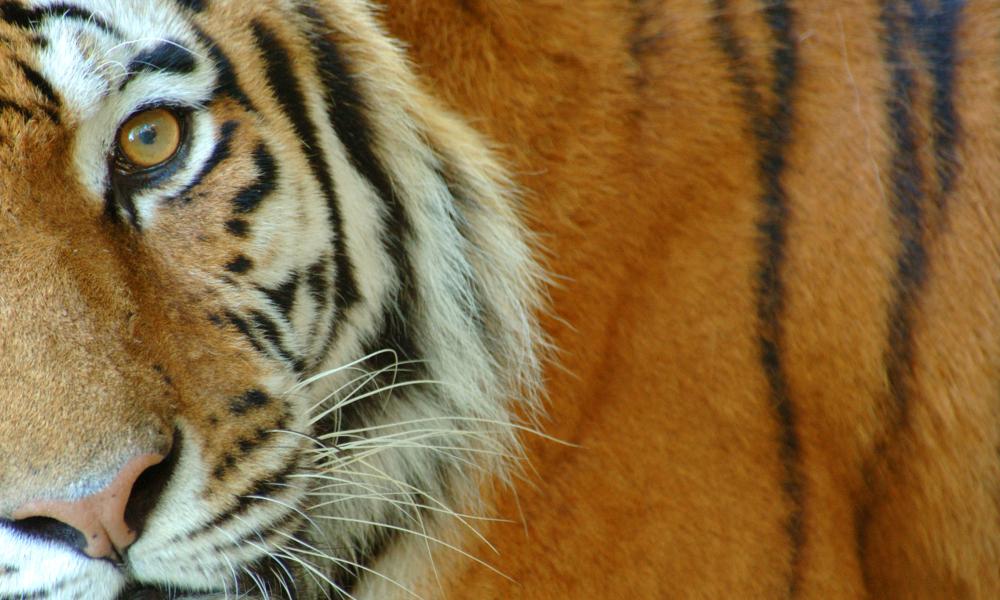 Your kind gift today can make a huge difference to what we can achieve
Join us today and you'll make a huge difference to what we can achieve. To donate just call our Guardians team on 01483 426 333, or send to Guardians 2018 Appeal, WWF UK, The Living Planet Centre, Rufford House, Brewery Road, Woking, Surrey, GU21 4LL.
£1,000

could help train wildlife rangers to correctly collect evidence at kill sites, so it can be used to strengthen prosecution cases

£2,000

could help pay for a thermal camera for rangers to use on anti-poaching patrols

£3,000

could help set up a sniffer dog squad, including training for the dog and its handlers

£5,000

could help train customs officers to detect rhino horn, ivory and other wildlife contraband being smuggled via air and sea

£10,000

could help stem demand through online messaging targeted at both buyers and sellers, to educate them about the impacts of illegal wildlife trade
Brutally killed
A female elephant lies motionless in the searing African heat. The rangers rush to help her, but they can see that it's already too late. Her tusks have been sawn off, and her once noble face is bloodied and disfigured. The ivory poachers have claimed another victim.
 "It's a horrific experience," says Drew McVey, our wildlife crime expert in east Africa. "You can't help feeling that you've somehow failed." Drew and the rangers are working tirelessly to protect African elephants, yet they're up against a serious poaching crisis. Shockingly, poachers are killing around 20,000 African elephants each year to feed this terrible trade – that's around 55 a day.
You can support the brave rangers working to stop the poachers, and end the chain of destruction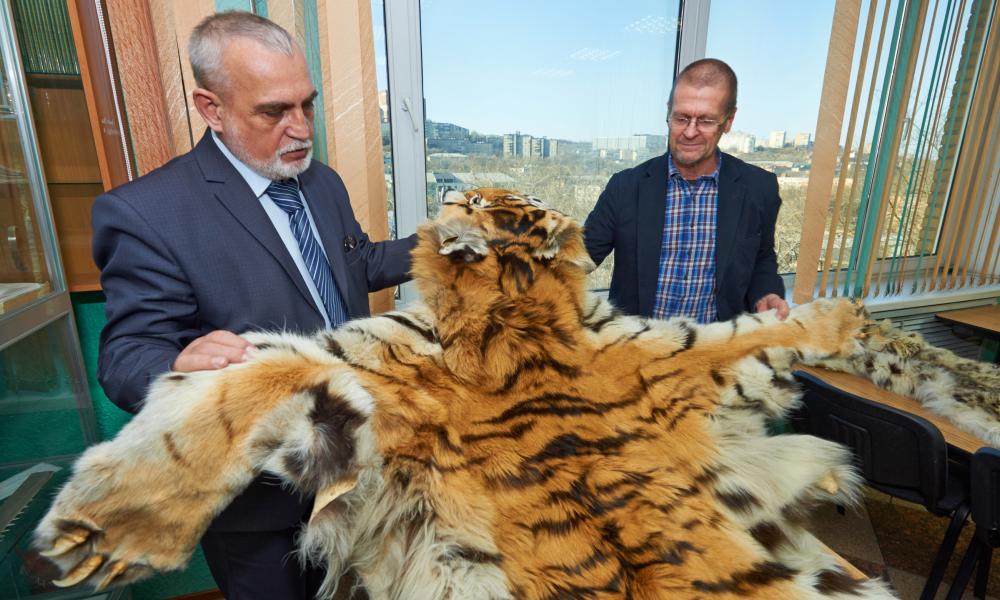 Ruthlessly exploited
With only around 3,900 left, the future of wild tigers hangs in the balance. Thanks to huge conservation efforts, tiger numbers in some countries are increasing. But every tiger lost to poachers is a setback.
Shockingly, some tigers are being bred intensively on tiger farms, where they're often used to entertain tourists.  The body parts of these captive tigers can end up as tiger bone wine, tiger skin rugs and other 'luxury' items for rich and status-seeking consumers. This complicates enforcement laws and stimulates demand, which increases the risk of wild tigers being poached.
Today, wild tigers are being poached at an alarming rate to supply demand. The parts of at least 1,755 individuals were seized across the 13 tiger range countries between 2000 and 2015. And these seizures represent only a proportion of the actual number of tigers killed for illegal trade.
You can help strengthen law enforcement at borders and transit routes, to break the chain of supply
Relentlessly pursued
When terrified or in pain, rhinos make a high-pitched sound like a scream. Today, these screams could be happening around three times a day across Africa – as poachers slaughter rhinos for their horns.
Over the past decade, rhino poaching has soared, entirely driven by demand for their horns, mostly from Vietnam. Rhino horn is believed by some to have medicinal qualities, even though it's only keratin – the same substance as our fingernails. It's also a status symbol for the wealthy and growing middle class.
South Africa and Namibia now have the highest levels of rhino poaching – around 95% of poaching occurred in these two countries in 2015. Latest official figures for 2017 show that 1,028 rhinos were killed in South Africa alone. This leaves populations perilously close to the tipping point, from which they may never recover.
The poachers are becoming more organised and efficient, using sophisticated equipment supplied by international criminal gangs to track and kill rhinos. Some now use a tranquiliser gun to bring the rhino down, then they hack off its horn and leave it to slowly bleed to death. They can be armed with guns too, putting anti-poaching teams at risk.
You can help change consumer attitudes towards buying illegal wildlife products, to stem the chain of demand
Stopping the slaughter
Rangers are at the frontline of protecting elephants, rhinos, tigers and many other species from wildlife criminals. You can support these brave men and women by helping to fund vital training and equipment, so they can stay one step ahead of the poachers.
In 2016, we started testing FLIR (Forward Looking InfraRed) thermal imaging cameras in the Maasai Mara National Reserve, Kenya. The results are really encouraging. So far, 70 poachers have been caught and prosecuted. All have received six-month jail sentences.
We've also helped install nine static thermal cameras around the perimeter of Lake Nakuru National Park. They monitor and record any incidents over an 8.5km stretch, acting both as a deterrent to poachers and as an aid to catching them.
A force to be reckoned with
In many countries, rangers are poorly trained and ill-equipped to deal with dangerous situations. You can help us push for better training, and for the ranger profession to be formally recognised at national and international levels.
Last year we helped launch the most comprehensive ranger training guidelines yet. They cover the basics and tactics required to safely carry out anti-poaching operations in the field.
In Asia and beyond, we're helping to establish better working conditions for rangers, and provide equipment and standardised training. In 2014, we helped set up the Ranger Federation of Asia, which acts as a platform to bring rangers and other protected area workers together. The federation also links ranger associations regionally and around the world.
Prosecuting wildlife criminals
Gaining strong scientific evidence against wildlife criminals, such as matching seized parts to the scene of the crime, contributes to successful prosecutions. You can help fund more field investigations and forensics examinations to inform wildlife crime cases.
With our partners, Kenya Wildlife Service, we've helped establish Kenya's first wildlife forensic and genetics laboratory. Scientists there use forensic technology and DNA profiling to provide evidence for the prosecution of poachers, smugglers and dealers.
To enable seized rhino horn to be traced back to the kill site, we're training field teams to collect DNA samples from rhino carcasses. Samples can also be taken during field operations that involve tranquilising rhinos. For example, when rangers notch the rhinos' ears and insert microchips into their horns for identification purposes.
The samples are sent to the laboratory and added to the Rhino DNA Indexing System (RhoDIS) – a DNA database we're helping to develop, which contains information such as the rhino's location, sex and health. We're aiming for the database to cover Africa's entire rhino population.
In the Russian Far East, we support the work of the Forensic and Biological Expertise Centre in Primorskii Krai province. Scientists at the centre conduct over 100 tests and expert assessments on tiger carcasses each year, to inform suspected poaching cases. The evidence they've obtained has helped to successfully prosecute individuals and organisations for crimes such as illegal tiger shooting or trade in their skins.
Sniffing out the evidence
Sniffer dogs are expert at detecting signs of poaching, following the poacher's trail and sniffing out concealed wildlife parts. You can help ensure more of these amazing canine crime-fighters are trained.
Over the last few years, we've been working with TRAFFIC to help establish sniffer dog programmes in India, Nepal and China. There are now 56 dog squads deployed in 17 of India's tiger states. In 2016 alone, they helped solve at least 23 major cases of wildlife crime in the country.
Chitwan National Park in Nepal has the country's largest tiger population. There, Belgian shepherd dogs, Murray and Sears, have been trained to track poachers who've fled the crime scene, while their labrador counterparts, Fancy and Fellow, sniff out wildlife parts. We're continuing to support these dog squads as they complete their advanced training in the field.
Stopping the trafficking
To help break the chain of illegal wildlife trade, we need to starve the supply, by severing key trade routes for illegal wildlife products. You can support our work to improve law enforcement at borders and along the entire trade chain.
 We're working hard to expose and close key hotspots and routes where ivory and other illegal wildlife products are being smuggled. For example, we're working with the transport industry to crack down on wildlife trafficking via air, as part of the USAID Reducing Opportunities for Unlawful Transport of Endangered Species (ROUTES) Partnership.
Strengthening international will
Putting pressure on governments to improve and enforce their regulations is key to ending illegal wildlife trade once and for all. You can help support our efforts to get governments to treat wildlife crime as the serious threat it is.
 We're stepping up our work with CITES (the Convention on International Trade in Endangered Species of wild fauna and flora) to help ensure the convention's agreements on international trade in wildlife are respected and enforced around the world.
We're engaging directly with the biggest markets for illegal wildlife products – including Thailand, China and Vietnam. In 2016 and 2017 respectively, the US and China put new bans in place on domestic trade in ivory products. Meanwhile, the UK government has pledged to ban UK ivory trade.
Here at home, we've helped gain political recognition for The National Wildlife Crime Unit (NWCU) and also helped secure government commitment to funding until 2020. This small but highly effective specialist police unit provides expert support to stop illegal trade in threatened species in the UK and is a vital link in international efforts to stamp out this trade.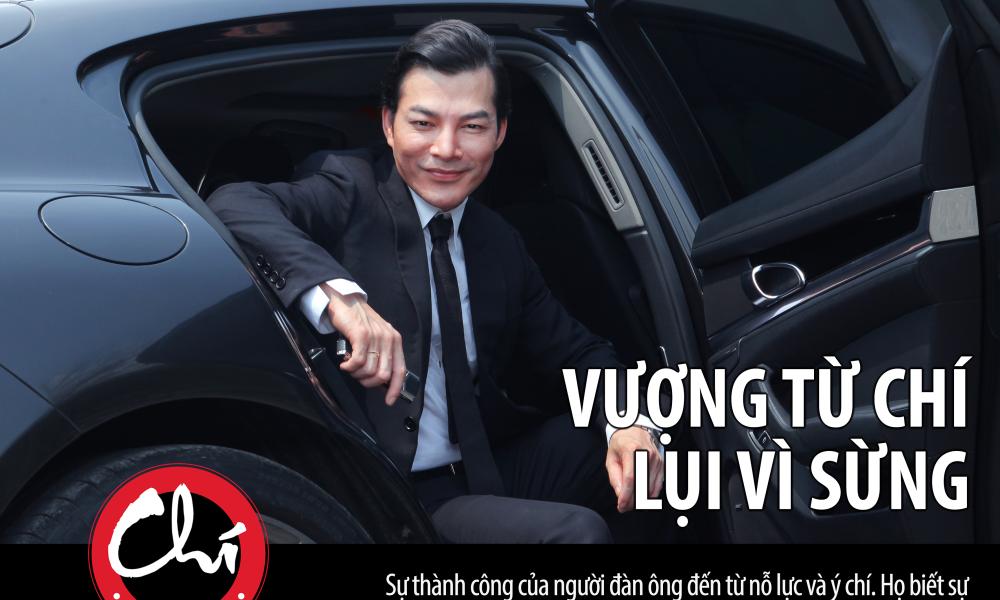 Stemming the demand
Changing consumer behaviour is vital.  With your support, we can reach out to more people and inspire them to think again about buying wildlife products.
In China, we've partnered with internet provider Tencent, which runs the hugely popular WeChat platform, and Alibaba Group, which owns some of the world's busiest shopping websites.   We've worked with these companies to help educate the buyers and sellers who use their sites – both on the impact of illegal wildlife trade and the urgent need to conserve threatened species.    By engaging with consumers of wildlife products in the most appropriate, compelling ways we can help change attitudes and behaviour.
In 2014, on World Rhino Day, we helped launch the 'Strength of Chi' initiative in Vietnam, aimed at city-dwelling men. Unlike previous conventional conservation messaging, which focuses on the plight of animals, this innovative campaign addresses the emotional motivators behind rhino horn consumption. Using the concept of 'Chi' –'will' within Vietnamese culture – it sets out to show consumers that success and masculinity come from strength of character and not from a piece of rhino horn.
Poster translation: Gain prosperity through your inner strength. Lose it with rhino horn.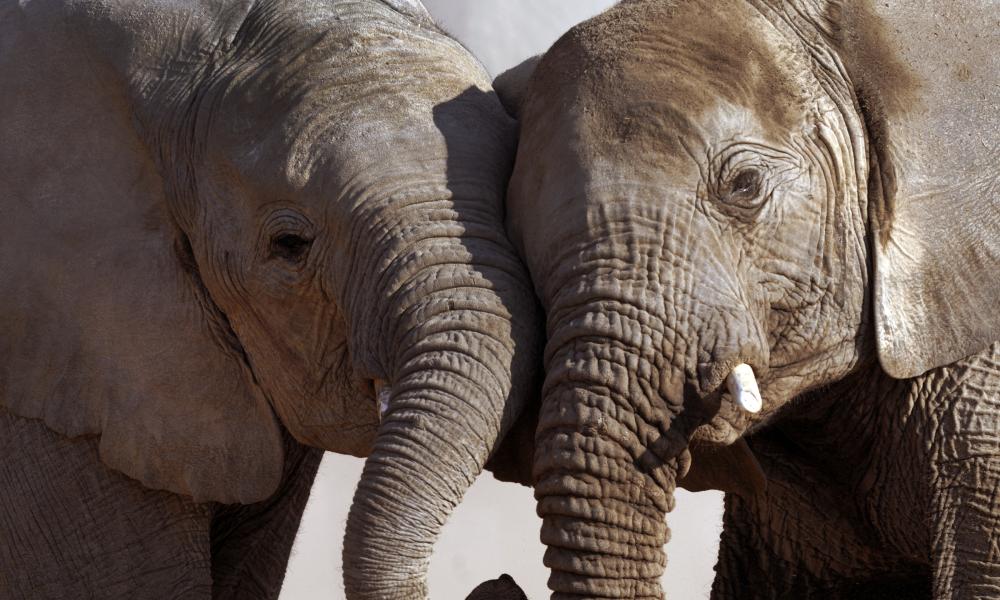 Together we can break the chain
The challenges are huge and complex, but for the sake of elephants, rhinos, tigers and countless other species, this is a battle we must win. We're determined to break the illegal wildlife trade chain and beat the criminals.
Will you join us?
United against illegal wildlife trade
WWF works in close partnership with TRAFFIC, the wildlife trade monitoring network, to ensure that trade in wild animals and plants is not a threat to the conservation of nature.