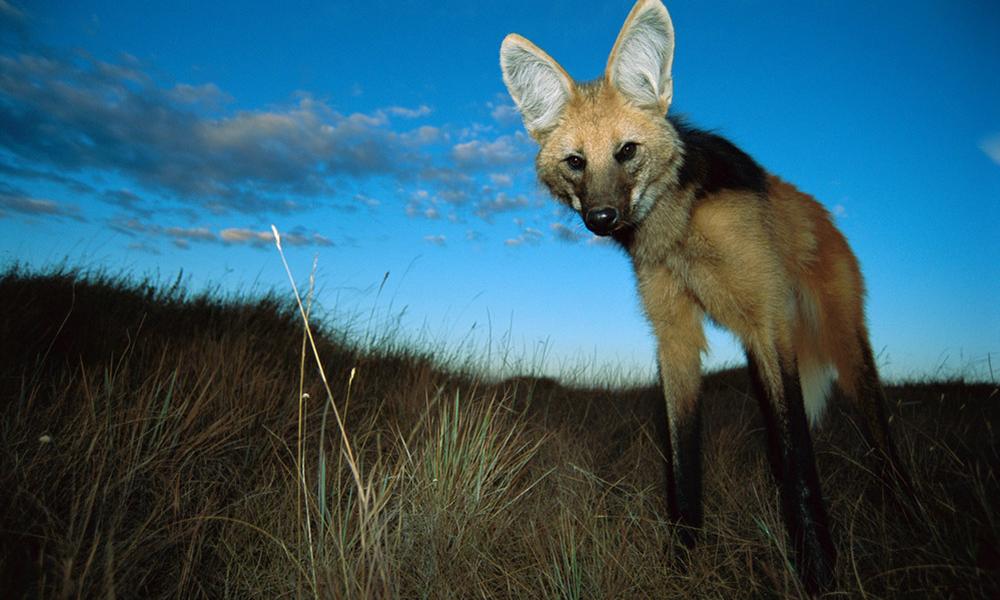 Tui De Roy / Minden Pictures / WWF
Unique, important and irreplaceable
The Cerrado is one of the most spectacular and important wild places left on Earth, yet it's largely unknown. A vast, forested savannah, it covers nearly a quarter of Brazil's land area, about the size of England, France, Germany, Italy and Spain combined.
This magnificent untamed landscape is home to an astonishing 11,000 plant species, 199 mammals, 864 birds, 1,200 fish, 150 amphibians, 180 reptiles and around 90,000 insects – and about 40% of its species are endemic to the region.
The Cerrado even boasts its own big five: the jaguar (the largest cat in the Americas), giant armadillo, tapir, giant anteater and the fascinating long-legged, fruit-eating maned wolf. These extraordinary animals live in harmony with indigenous and traditional communities, mainly small-scale subsistence farmers who grow beans, corn and other crops.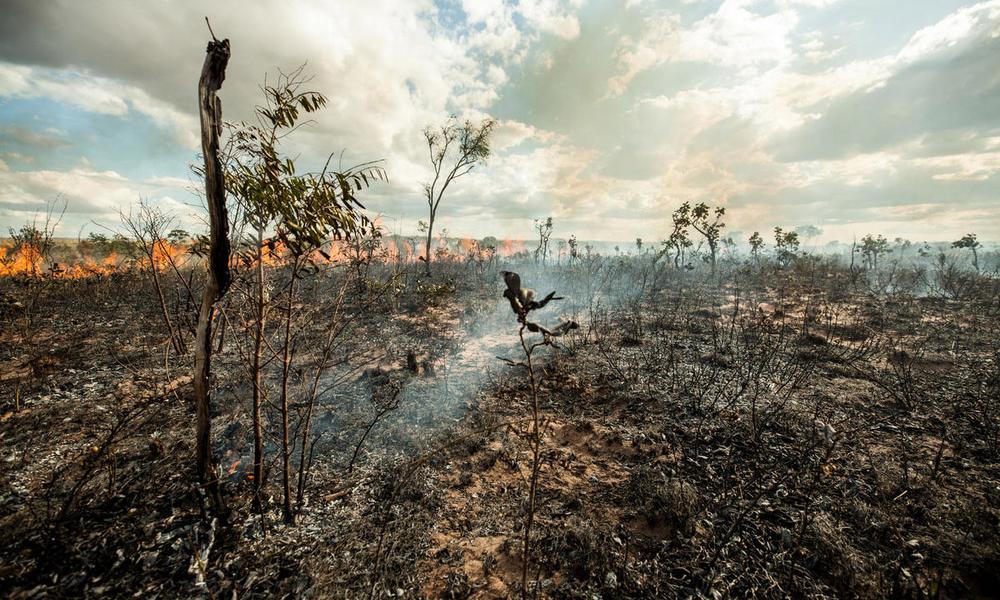 GONE BEFORE WE KNOW IT
But, the Cerrado is the victim of a serious global problem – large-scale agriculture, including cattle ranching for beef and vast soybean farms. Soy is grown in huge amounts, primarily to feed pigs and chickens. Widespread deforestation and conversion of natural habitat to create soy fields has destroyed more than half the native vegetation already and the rest is badly fragmented.
With vast expanses of rich soils and vegetation the Cerrado stores 13.7 billion tonnes of carbon – vitally important as climate change threatens our world.  If the Cerrado is lost, the whole world will feel the effects.
Become a Guardian
Each year, a group of committed supporters, the WWF Guardians, pledge to support a crucial area of our work. We need a sustainable food system that works in harmony with nature. With the Guardians support, we have a unique and incredible opportunity to achieve this in the Cerrado.
Your gift today can help us reach these key goals:
Halt conversion of natural vegetation for all large-scale agriculture, and ensure 2 million hectares are restored.
Ensure millions of hectares of degraded pasture are rehabilitated for soy production.
Increase the amount of formally protected land from 8 to 17%.
Enable 20,000 local families to gain access to markets for their sustainably produced Cerrado products.
Strengthen implementation of the Forest Code (Brazil's legal framework for forest protection) in the Cerrado, to ensure that landowners maintain more than the minimum 20% of natural vegetation
As a Guardian you'll receive exclusive updates on the progress of this work, as well as invitations to special events around the country.   For more information call our Guardians team on 0800 038 1030, or email guardians@wwf.org.uk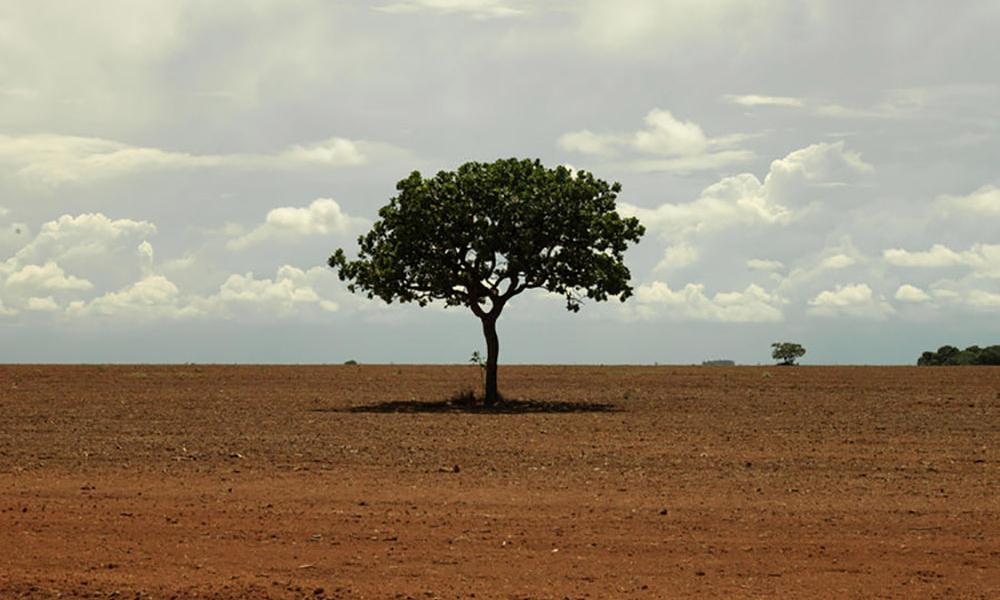 Peter Caton / WWF-UK
Cycle of destruction
A complex ecosystem like the Cerrado depends on maintaining a balance. Disrupt it, and an irreversible cycle of degradation could easily take over, affecting not only the Cerrado but neighbouring biomes, including the Amazon and Pantanal.
Removing trees and other vital native vegetation reduces the amount of rainwater filtering through the soil to reach underground aquifers. It also increases the amount of silt, which carries heavier sediment as well as pesticides from agricultural run-off into river systems and marshes.
Bento Viana / WWF Brazil
With less filtration, root systems will struggle to reach water reserves as aquifers dry up and are not fully replenished...
...making it difficult for plants to survive. Not only that, the mass conversion of natural habitat could lead to the 13.7 billion tonnes of stored carbon being released into the atmosphere, adding to the greenhouse effect and global warming. Unless we can limit climate change, we could see temperatures increase, sea levels rise and extreme weather conditions such as droughts, heatwaves, typhoons and floods intensify.
Become a Guardian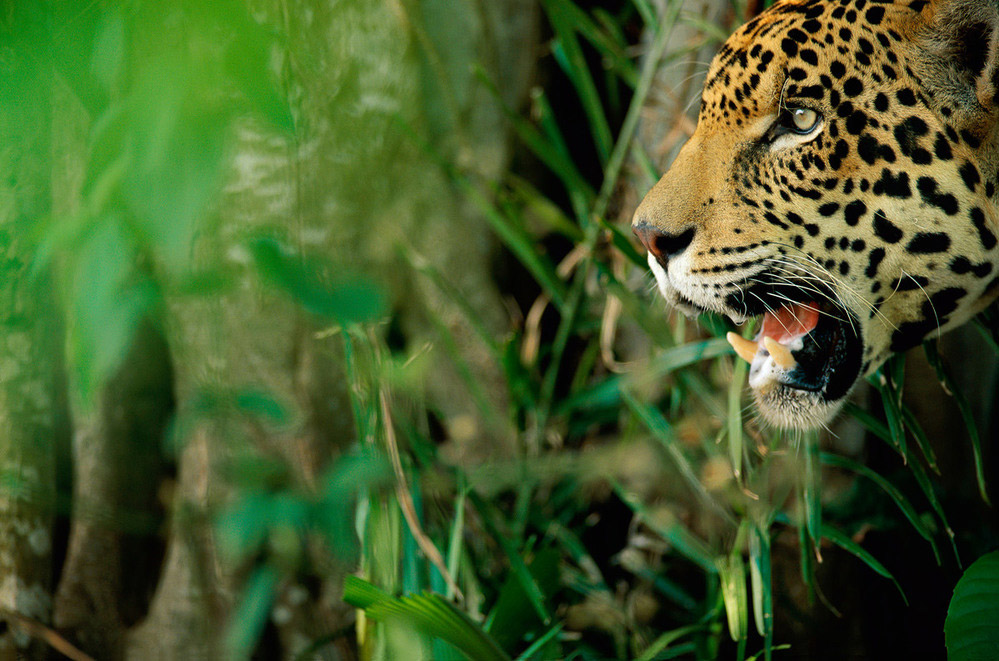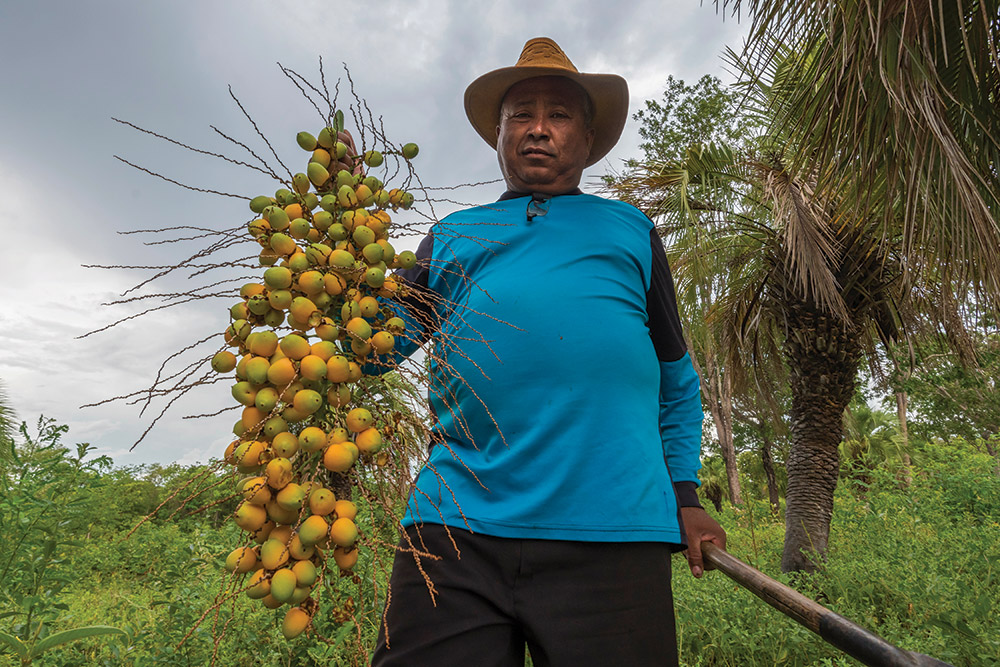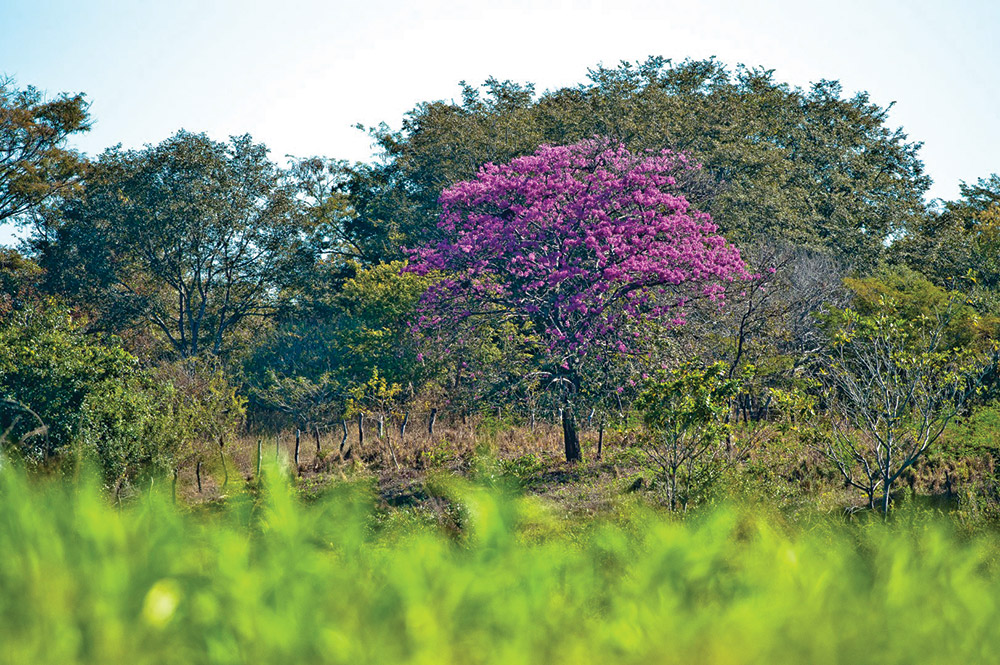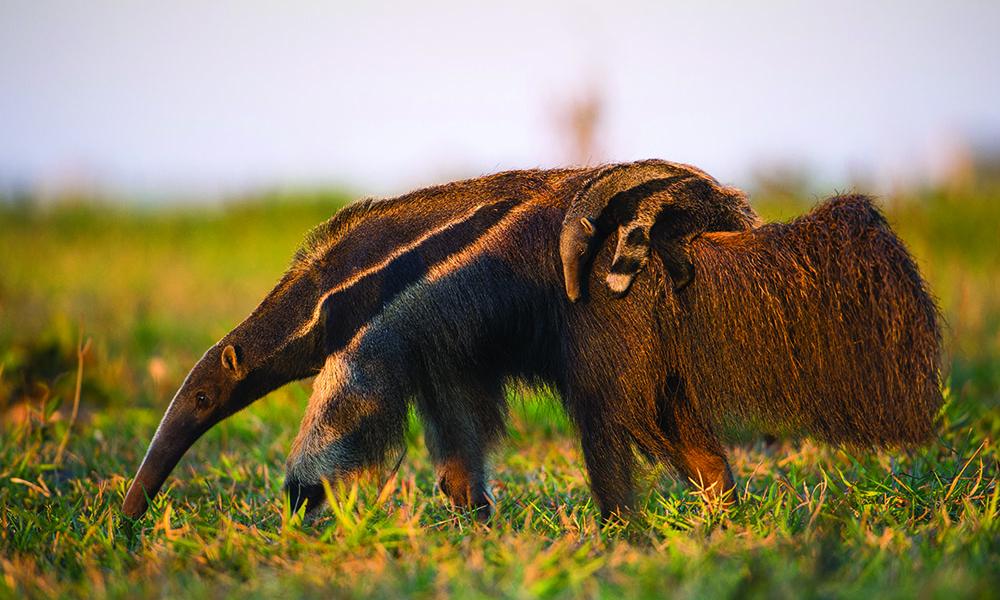 Berndt Fischer
Disastrous for wildlife
Half the Cerrado's natural vegetation has gone already.  And, with an area of the size of Greater London currently being destroyed every two months, the outlook is bleak for its wildlife and its people.
With each square kilometre of savannah that is burned, cleared and felled for soy production the Cerrado becomes smaller and more fragmented. There's less space for wildlife to roam and find food, water or a mate, which in turn means less chance of survival.
FOOD FOR THOUGHT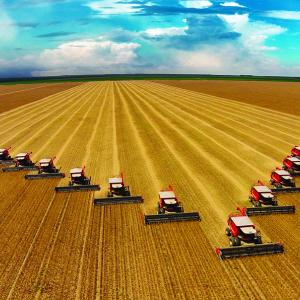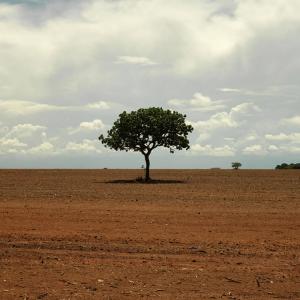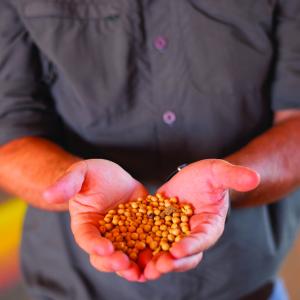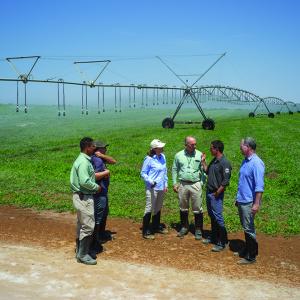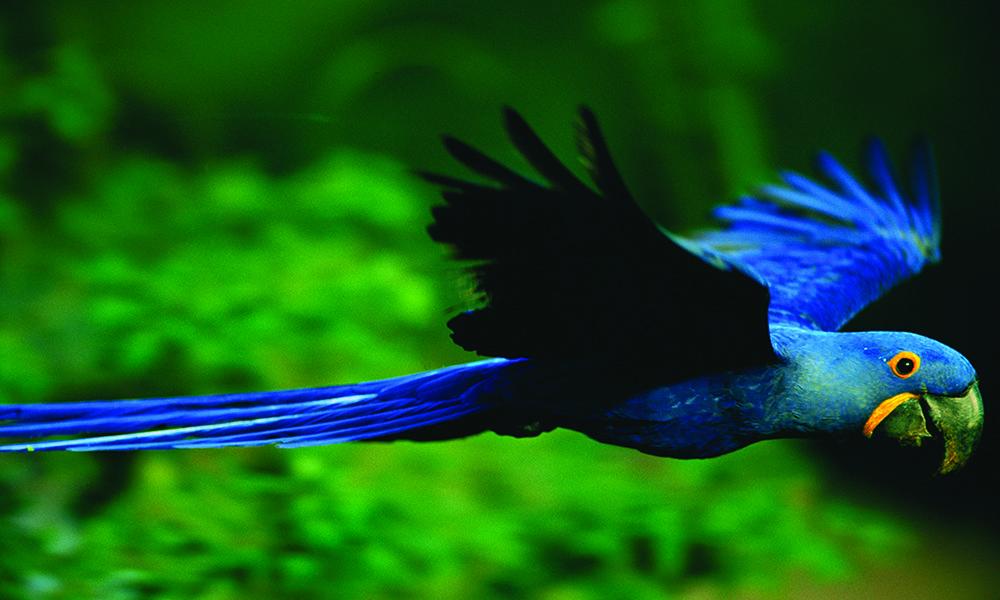 naturepl.com / Staffan Widstrand / WWF
Become a Guardian of the Cerrado
There's never been a more critical time for the spectacular and vitally important Cerrado.  Its very existence, and the future of its wildlife, people and natural resources depend on what happens in the next few years.   That's why we urgently need your support.
Together we can safeguard jaguars, maned wolves, giant anteaters and all the other incredible wildlife of the Cerrado. We can ensure that indigenous communities go on living sustainably and in harmony with the natural environment they care so much about. And we can protect this precious, life-giving and globally important region for generations to come. 
 
Become a Guardian