A Life On Our Planet: Live learning opportunities for primary schools
Produced by Silverback Films and WWF, David Attenborough: A Life on Our Planet shares Sir David Attenborough's greatest story yet – his witness statement for the natural world and vision for the future.
Join us for a programme of live events throughout April - June as we explore the film and its themes. There are opportunities for UK primary school students to watch parts of the film, participate in live lessons, and take part in our Future Visions challenge.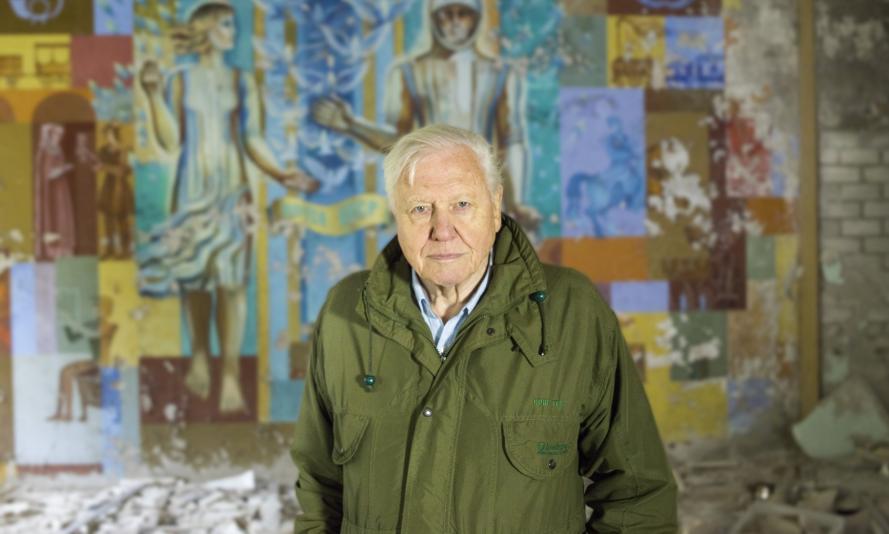 Four ways to take part
We're hosting a series of live learning opportunities for UK primary schools throughout April - June, so there are plenty of engaging ways to explore A Life on Our Planet.
Register your school
Please note these events are for UK school groups only. Register your class for one or more events of your choosing. You will be sent your Zoom event invitation (one per event) closer to the time, as well as reminders. These event links may be shared with students if they are learning from home. Please read our T&Cs for more information.
Further event information
Register for a Live Talk: A Life On Our Planet
Selected dates available throughout April and May 2021
Join WWF and STEM Learning to watch parts of the recent David Attenborough film 'David Attenborough: A Life on Our Planet'. We will be running four sessions on Thursday mornings covering rainforests and deforestation, oceans and fishing, farming and food as well as solutions to tackling these global issues. Classes will have the chance to take part in our biome quizzes and hear from STEM Ambassadors who work in science and technology jobs relating to climate change, wildlife conservation and sustainability. Curriculum links include:
England: Science: Living things and their habitats, Animals including humans. Geography: Human and Physical geography
Scotland: Sciences: Planet Earth; Biodiversity and interdependence; Topical Science. Social Studies: People, place and environment
Northern Ireland: The World Around Us: Interdependence; Place; Change over time
Wales: Geography: Locating places, environments and patterns; Understanding places, environments and processes. Science: Interdependence of organisms
Sign up for a free live lesson
Selected dates available throughout April - June 2021
Register for one of our online live lessons to hear from a WWF educator on the life of David Attenborough, the changes he's witnessed on our planet over the last 100 years and some of the solutions and changes we can all make to help tackle global issues such as deforestation and climate change. These lessons are available for Key Stage 2 (2nd Level) classes via Zoom or MS Teams and last approximately 30 mins including time for student questions. 
Take the Future Visions Challenge
After attending one of our live talks or live lessons why not take part in our Future Visions Challenge? We want pupils to draw (or create in other ways) their vision for a sustainable future where humans can live alongside nature in harmony. Send in your class's Future Visions to education@wwf.org.uk and join our Live Talk on 10 June to find out our winning entries.
Join our Educator Webinars
Open to all educators and teachers, these sessions offer a chance to learn more about how to embed our programme into your curriculum.
A Life On Our Planet, Wed 21 April @ 4.30pm: Join WWF-UK for an engaging webinar (30min) to discover how you can use David Attenborough's powerful film to enhance subject teaching, build understanding of the climate crisis, and drive positive action for sustainability in your school and beyond.

Planning school action for sustainability, Wed 26 May @ 4.30pm: This interactive webinar (45 min) will equip you to organise and run an action planning workshop with students and staff, and take the first steps towards embedding a whole school approach to sustainability.