Winner of the Green Ambassador School of the Year 2016
Middleton-on-the-Wolds Primary School, East Yorkshire
Sitting in the heart of a small rural village in East Yorkshire, is a school with a passion for the environment - and not just their own school patch but the whole planet!
Six years ago the school head teacher, Mr Woodhouse visited an inner city school in Islington who were doing amazing things with gardening and wildlife in the smallest of spaces. It inspired him but at the same time made him feel guilty; his own school had huge grounds and was doing absolutely nothing! During this time the school was visited by the RSPB and found that his pupils could not identify a single bird! This set him on a mission to put the natural world and outdoor learning into the heart of everything the school does. At the time he was also increasingly concerned about the narrowness of the curriculum and wanted to bring what he phrases as 'the real world' into the lives of their pupils.
In this school they start them young, with Reception children learning about food and developing a love of growing their own to take home and show their parents or to use in the school kitchen. This year each child has grown their own potato plant, learning how to care for it, and of course eat the rewards. But that's not all. They've also learned that our food comes from many different countries and that this can present challenges for the environment, so that by the time they are in Year 6 they have a good understanding of how our actions can affect our beautiful planet. Each year group has their own growing plot situated on the edge of the school playing fields, so they can tend their plants through their lunchtime and sometimes in class time. And sneaky picking of the produce is not unknown as the children love trying new fruit and vegetables!
The children have also developed a nature garden and pond, and have a fantastic understanding of the plants and which insects they'll encourage into the garden. Within the school grounds there's also a pond to attract pond life, a pollination garden to attract bees, bird feeders made from recycled material, and hedgehog tunnels. Children's learning is developed through a practical hands-on approach and they play a key part in decision-making within the school.
Little wonder then the school and children are continually developing their grounds and exploring their connections with our beautiful planet – inspiring and empowering the sustainability champions for the future!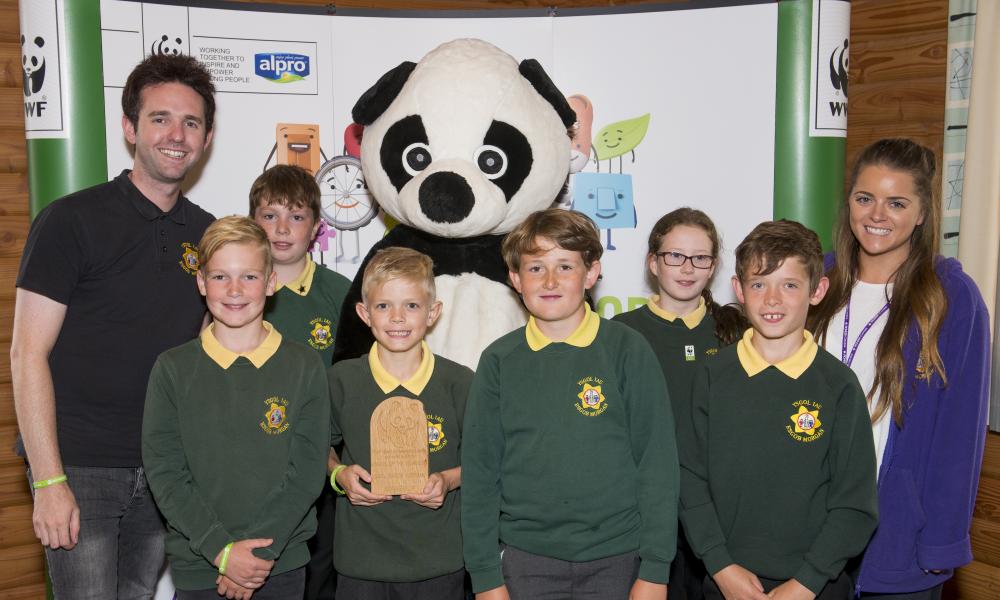 Runner up of the Green Ambassador School of the Year 2016
Ysgol Esgob Morgan, St Asaph
Esgob Morgan is situated within a small estate and is very much at the heart of their community. Their 'Living and Learning through Nature' project has really driven the eco and green school agenda forward. Pupils have planned and developed a sustainable school garden, which incorporates flowers and plants to attract pollinators, as well as growing fruit and vegetables. They also learn the importance of animal care and have 40 chickens in their school grounds. These dedicated Green Ambassadors stay after school or come in during their school holidays to attend the garden and look after the chickens.
The hands-on learning approach has ensured that children have developed a really good understanding of how their actions can help the planet. The food they grow is used in the school kitchen and cookery lessons and is also sold to the community with pupils making regular deliveries of their eggs, fruit and vegetables during school to the customers.  They may be a small school, but they're great environmental champions and their impact in the community is huge!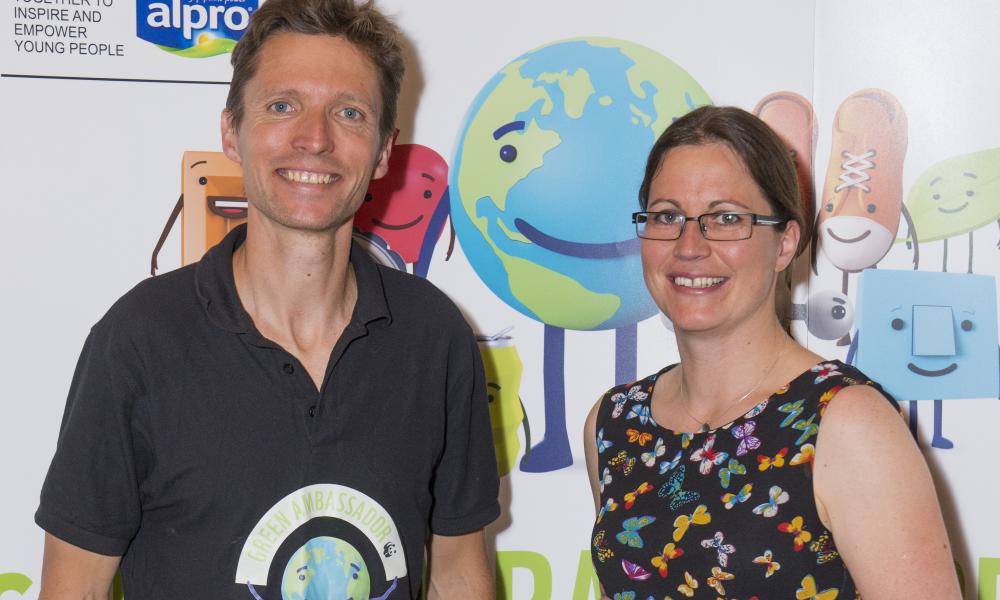 WWF
Winner of the Green Ambassadors Teacher of the Year 2016
Eleanor Walker, Victoria Park Primary School, Bristol
On the outskirts of a city sits Victoria Park Primary School, where an inspirational teacher works her magic in creating a green school – indeed, they've achieved their green flag status just a few weeks back. Eleanor demonstrates daily determination and dedication, developing a team of Green Ambassadors and inspiring them to spread the message to the whole school and the wider community. She guides her pupils on their green journey, supports them to plan and discuss what needs to be done within their school, and encourages them to think about fundraising ideas. Eleanor also looks for opportunities outside of school to support their environmental activities, for example the Bristol 2015 Green Capital project. Her passion is clearly infectious, passing on to pupils, teachers and parents alike. She has the full support of the head teacher Mr Lacey, who is immensely proud of her and her dedication to environmental projects.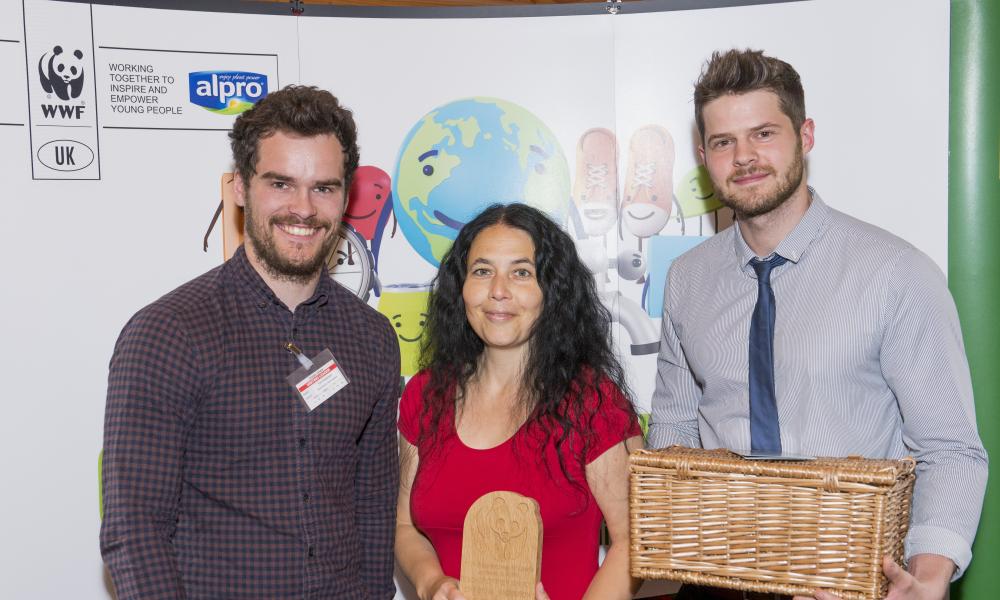 Runner up of the Green Ambassador Teacher of the Year 2016
Christina Anderson, Woolenwick Infant and Nursery School, Hertfordshire
At the heart of Woolenwick Infant and Nursery School is a dedicated teacher whose passion for the environment is clearly demonstrated in everything she sets out to achieve. Christina looks at ways to embed environmental issues into the curriculum through a creative approach and always has pupil learning at the heart of what she does. Her drive has forged connections with the community, councillors, other organisations such as the RSPB and she's always looking for ways to demonstrate and showcase the amazing work within school – for example the Stevenage in Bloom competition and Best in School Garden Award 2015. The head teacher, Mrs Dhorajiwala, says; "Christina's contribution each day makes a huge difference to the pupils and families of the school community."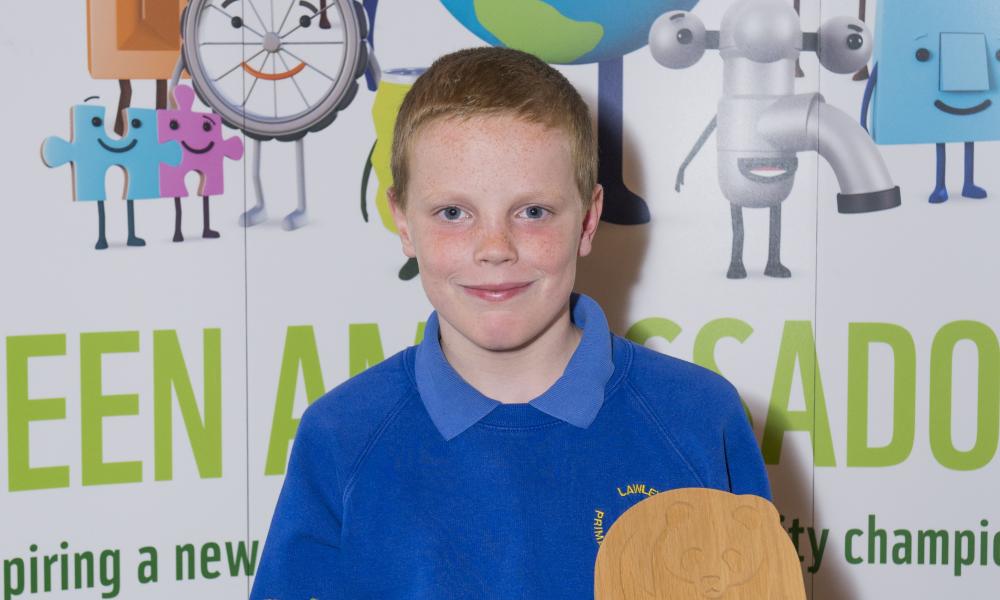 Winner of the Green Ambassador Pupil of the Year 2016
Thomas, Langley Primary School, Telford
Thomas is a truly dedicated Green Ambassador, both in and out of school, generously giving of his free time and always passionate about helping to protect our natural environment.
Within school Thomas is an active member of the energy smart team, dedicated to reducing energy consumption. He helps to monitor energy use, ensuring that energy is being used wisely not just in the classroom but throughout the whole school. Although a nervous speaker, this young man has played a key role in communicating to the whole school about the need to be 'energy smart'. He's  also played an important and active role in the school's fundraising campaign to put solar panels on the roof, not only supporting fundraising events but also taking part in PR for the school. He even managed to encourage his parents to donate! He is always happy to lend a hand in school, to help reduce their carbon footprint and become a greener school.
In addition to his hard-work within school, he also dedicates time to green projects outside of school. Passionate about wildlife, he helps the Shropshire Wildlife Trust and completes surveys for the British Trust in Ornithology and the RSPB, monitoring populations of bird species in his local area. He is very enthusiastic about everything he does out of school, to aid conservation and protect local wildlife. In addition, He is a very passionate and inspiring young man with a great future ahead of him.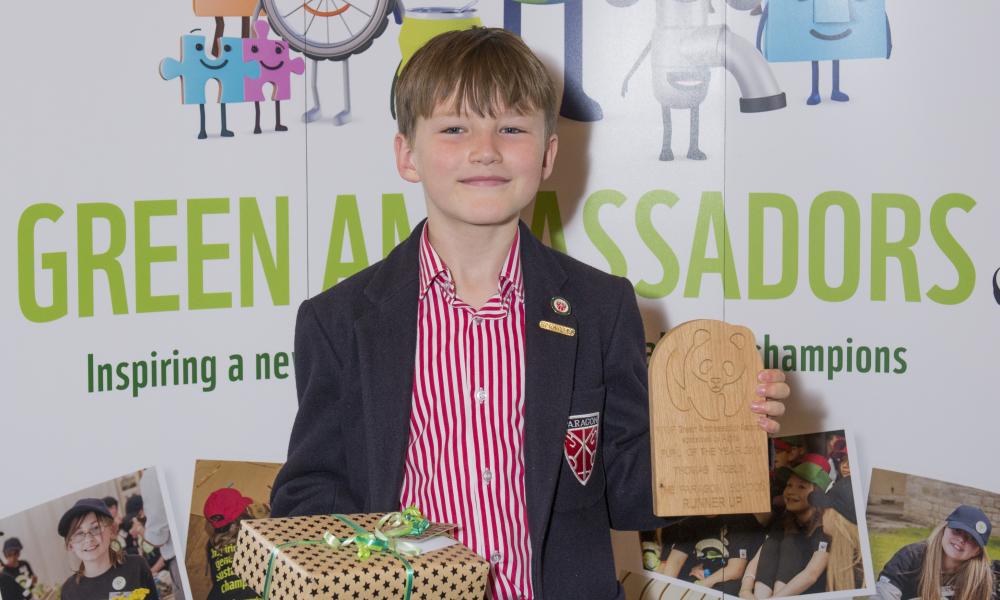 Runner up of the Green Ambassadors Pupil of the Year Award 2016
Thomas, The Paragon School, Bath
Thomas is a keen environmentalist who always like to keep up-to-date with the latest environmental issues and news. During assemblies and presentations at his school, he confidently spreads the message about how we can all help to protect our beautiful planet. He encourages other pupils to turn lights off and recycle items, rather than throw away, thus helping to reduce the school's energy and waste consumption. He's an upcycling expert, re-using as many items as he can find, whether it's turning tin cans into flower pots, or taking natural fallen material and turning them into art: he's even made a robot from junk.
He has a great understanding of the effects of climate change and how we can all do our bit to help the environment and wildlife - from the small insects in the school grounds to the polar bears in the Arctic. Thomas has a keen passion for gardening and has learnt how to take cuttings from plants and gives to others to grow at home or in the community. He is a very dedicated young man who has a great future ahead of him.