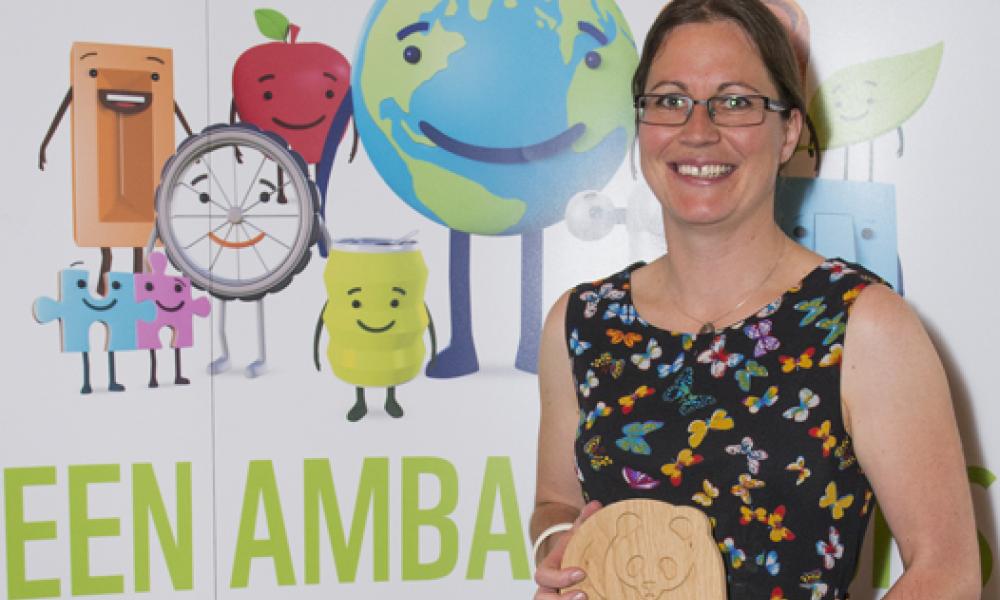 About the awards
The annual awards are part of WWF's flagship Green Ambassadors scheme, supported by players of People's Postcode Lottery. The awards showcase the very best examples of schools putting environment and sustainability at the heart of what they do. This year there are three categories of award: schools, teacher and green team. For the first time, alongside the UK- wide teacher and green team winners, there will be schools award winners in each UK country (England, Northern Ireland, Wales and Scotland).
The awards close at 5pm Tuesday 25th April 2017.
The awards are open to all UK primary schools and must have the Head Teachers permission. Need some inspiration, have a look at our Green Ambassador winners from 2016.
School Award
Teacher Award
Green Team Award
The awards close at 5pm Thursday 20th April 2017.
Ben Fogle, WWF Ambassador and Presenter
"I was lucky to spend much of my childhood outside - my love for nature is something I share with my own children. I feel passionately that all young people should have the chance to explore their connections with nature. The Green Ambassadors scheme, supported by players of People's Postcode Lottery, is helping a new generation to learn about the environment and find out how they can make a positive difference. I'm thrilled to be supporting the awards and encourage all primary schools, teachers and pupils working on making their green ideas a reality to come forward and tell their story."
"This year we're delighted to be teaming up with players of People's Postcode Lottery to recognise the passionate schools, teachers and young people championing sustainability. There are some real stars out there and we can't wait to discover them!"