New Tiger themed resource for Key Stage 2
Tigers! They prowl through the stories of our youth, and stalk the literature and poetry of our adult lives, beautiful and powerful.
Tiger Tales is WWF's newest educational species resource for schools that enables pupils to find out more about our planet's most iconic, and one of the most endangered, big cats. With links to the National Curriculum in England, Northern Ireland, Scotland and Wales, Tiger Tales features 7 engaging classroom activities that encourages 7 to 11 year olds to find out more about this magnificent species and the threats it faces; and develop their own ideas and opinions on environmental issues through creative and persuasive writing.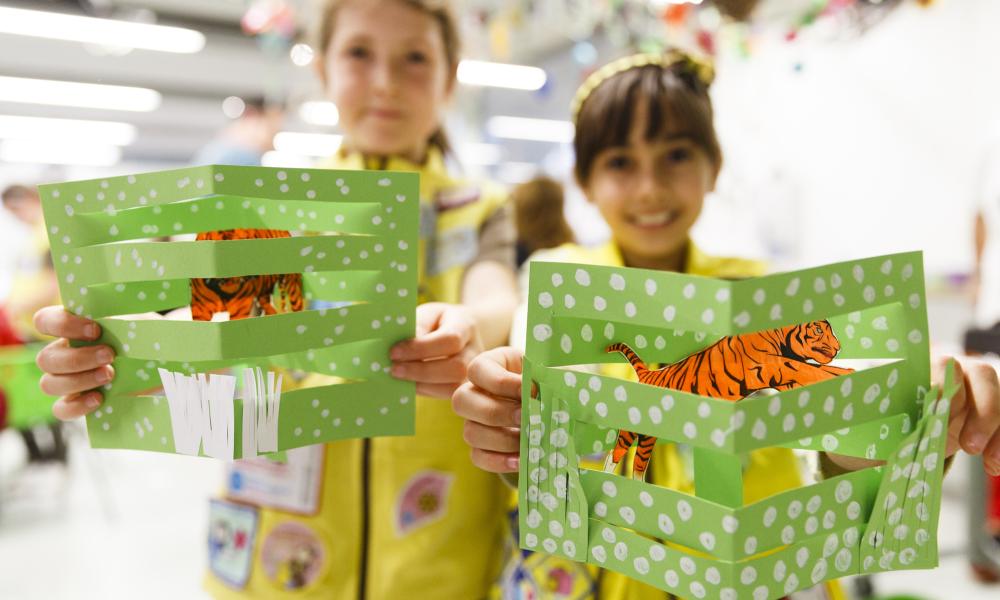 Tiger themed activities
We've also got a series of fun and engaging craft activities and games, including our "Run around tiger quiz" and "WWF's ranger game" for your pupils to enjoy. You can also access some fantastically fun tiger-themed craft activities, that your pupils will just love!
Who is it for: Key Stage 1 and Key Stage 2
Materials included: Craft activity sheets and games
Access Resources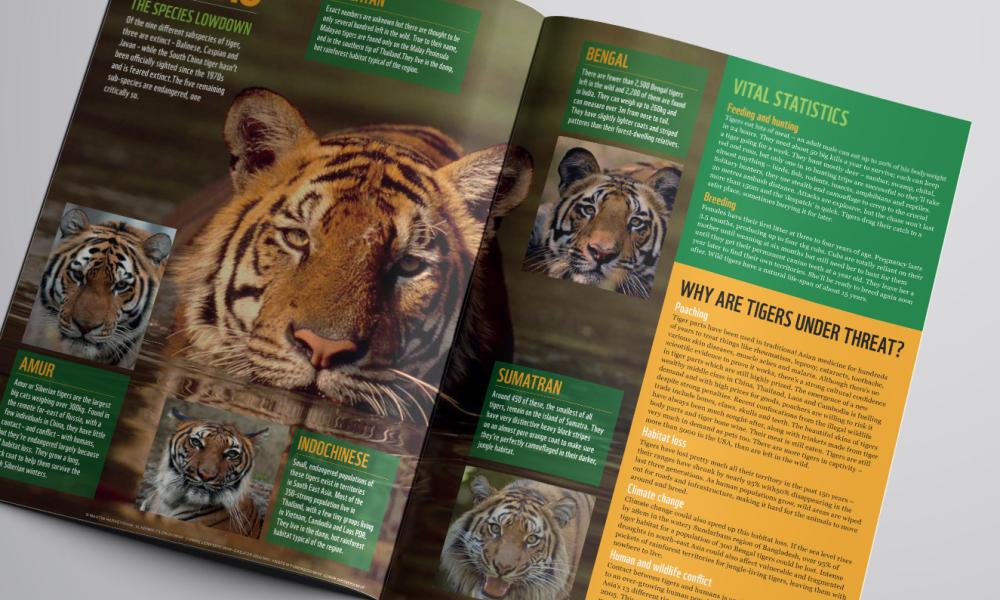 Tiger Poster and fact sheet
In addition to our classroom activities, we've also got a wonderfully colourful tiger species poster and species fact sheet for you to download. They're packed full of interesting facts about tigers and their habitats, the threats they face, and what we can do to ensure their future.
Who is it for: Key Stage 2
Materials included: Species poster, fact sheet and activities
Access Resources