Come and take part in a range of fun, interactive workshops at our fantastic sustainable building
We're delighted to welcome schools to the Living Planet Centre in Woking, where our highly experienced education team will inspire and support your pupils to explore, discover and learn.
Find out more about our workshops using the links below and book your visit. Once you've made your booking, we'll send you a teachers' pack with ideas for activities and curriculum links to help you plan your visit. We can also tailor the workshops to suit your needs and be flexible in terms of start times. All WWF workshops are free but we welcome a suggested donation of £2 per child. 
We look forward to welcoming you to the Living Planet Centre.
Book a school workshop
Our workshops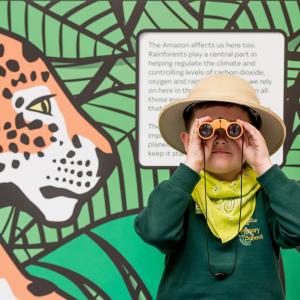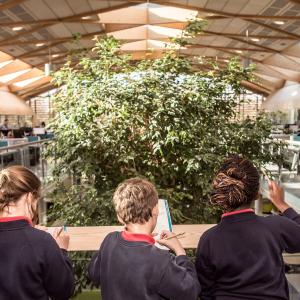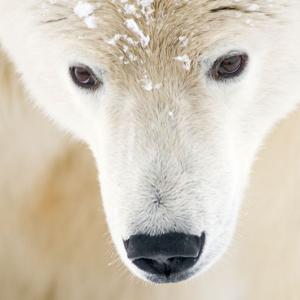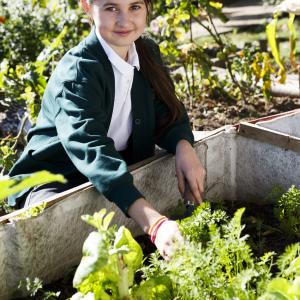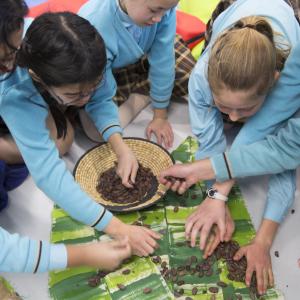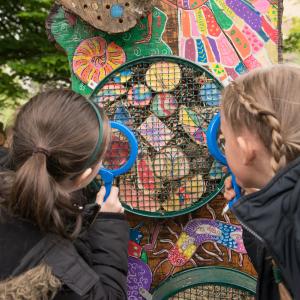 New: WILDLIFE EXPLORERS WORKSHOP
Come and discover the plants and animals making their home in our new woodland, wetland and apothecary garden through an exciting 'Wildlife explorers' nature trail. Two different activities are offered to help meet your curriculum needs.
The 'Build a Habitat for Wildlife' game encourages children to create their own ecosystem, whilst the 'Flower Challenge' game introduces the life cycle of plants and the many tricks flowers use to attract pollinators. In both workshops, pupils will be able to consider simple ways of attracting wildlife in their own school grounds.
FIND OUT MORE
Explore our amazing interactive exhibition
Each workshop visit starts with a journey of discovery through our fantastic interactive exhibition - the WWF Experience. Themed around wildlife, rivers, oceans and forests, pupils find out about the wonders of the natural world through our fun, tailor-made quizzes.
If you're not attending a workshop but would still like to visit the WWF Experience, a free guide is available on arrival to enable you to make the most of your trip. However, please do let us know when you're planning to come so that we're ready to welcome you!