CORONAVIRUS (COVID-19) Update
Please note, due to the Coronavirus outbreak, our offices will be closed to the public until further notice and we are no longer accepting school workshop bookings. If you have any queries, please email us at schools@wwf.org.uk.
ABOUT OUR 'WILDLIFE EXPLORERS' WORKSHOP
Armed with clipboards, spotting sheets and magnifying glasses, your pupils will be taken on an exciting discovery trail around our woodland, wetland and apothecary garden. Back in the Learning Zone, they'll explore how living things depend on each other through fun, interactive games. Two different activities are offered to help meet your curriculum needs. The 'Build a Habitat for Wildlife' game encourages children to create their own ecosystem, whilst the 'Flower Challenge' game introduces the life cycle of plants and the many tricks flowers use to attract pollinators. In both workshops, pupils will be able to consider simple ways of attracting wildlife in their own school grounds.
All WWF workshops are free but we welcome a suggested donation of £2 per child.
Who is it for?
Key stage 1 & 2 pupils
Curriculum links
Focus on science and design & technology
To make a booking 
When making your booking, please specify your preferred focus for the workshop- 'Build a Habitat for Wildlife' or the 'Flower challenge'.
Our workshops can be tailored to suit your needs, so do contact us to discuss your requirements in more detail. The following links will help you to prepare for your visit to the Living Planet Centre: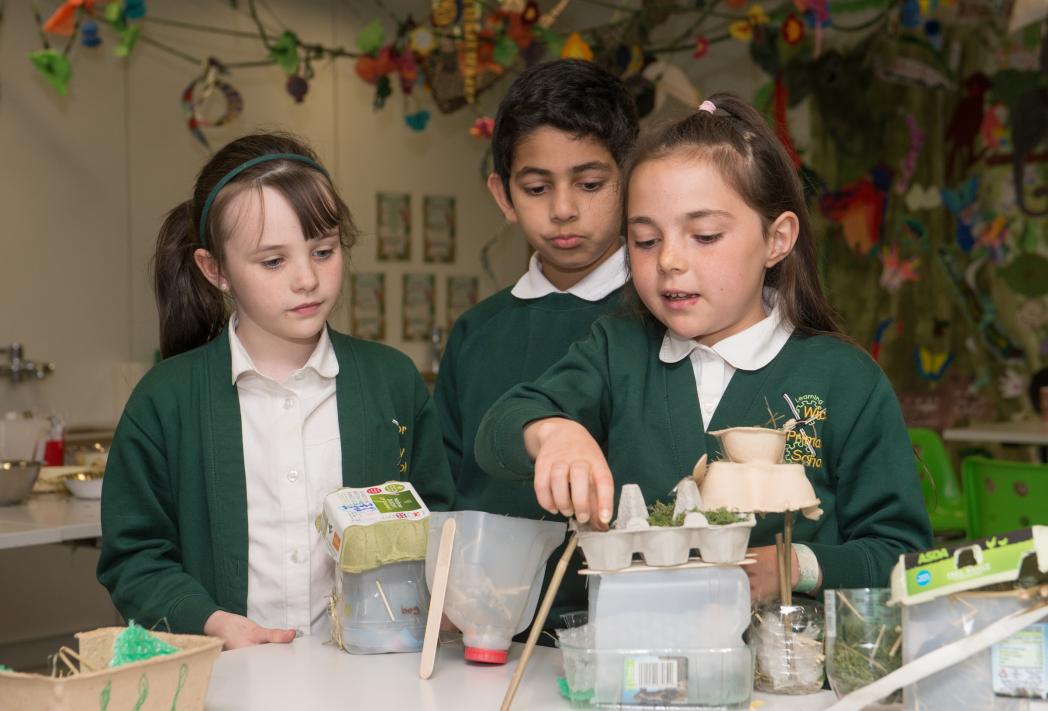 © Richard Stonehouse / WWF-UK
"Engaging, interactive, very hands on. The children were able to identify global responsibility and how to care for our planet."
Teacher from St Dunstan's Catholic Primary School, Woking
Our workshops