Anastasia, 19, from Uxbridge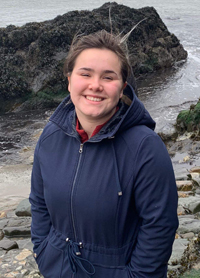 My love for geography sparked a curiosity regarding how sustainable management can aid in issues such as climate change; as well as this I believe my soft spot for wildlife encouraged a larger concern for falling numbers of habitats due to urbanisation.
I am a Bright Green Future Alumni that has allowed me to research and participate in sustainable activities such as working with Refill and receiving lectures in urban planning. I have also had two week work experience with WWF that allowed a participation in projects. The time I spent in the Woking office had allowed a larger understanding of their charity work as well as learning how every action matters.
Being a Youth Ambassador for WWF will open many doors in a sense of reaching a larger audience to share views and help others in understanding how human actions can impact the environment around them.