Izaak, 15, from Surrey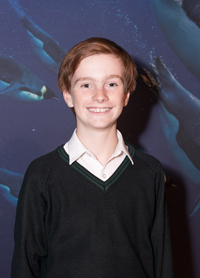 I am passionate about wildlife and biodiversity - especially pangolins. I have been interested in the environment from a very young age as I would regularly watch wildlife documentaries, and these really sparked my passion for nature.
In 2019 I raised over £10,000 for WWF's Illegal Wildlife Trade Fund in order to support them in conserving pangolins; I did this by cycling a total of 712 miles from the WWF-UK office to the international HQ in Switzerland and then completing a 108-mile ride in one day in the UK. I am really excited to be a Youth Ambassador and I am looking forward to what I do with them in the future.