Oliver, 19, from Norfolk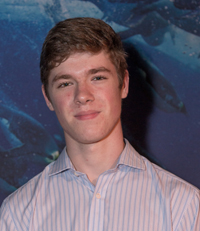 My passion is nature. It is my reason to be, whether it is being in it or saving it. Nature needs protection and conservation now more than ever and that is what I plan to do to help. My desire to help nature never really began, it just always has been. I only truly understood my role in it all 6 months ago when I decided enough was enough, changes needed to be made.
Since then I have joined Youth For Our Planet and am currently the head of Europe and the Middle East and am on the steering committee as well as being one of the organisers of UK Youth for Nature (the UK chapter of Youth For Our Planet). This initiative in which WWF helps to run has changed my life forever. I've attended the World Youth Wildlife Summit 2019 in Kruger as a group leader, delivered speeches to 1000 students at my school (with a lot more coming) as the head of the environment, at the Royal Geographical Society, to local prep schools and at the Summit. With the help of WWF and many others I am developing some hopefully pioneering youth initiatives in conservation. Working with organisations from The David Shepherd Wildlife Foundation to the RSPB to the WWF.
I plan to make as big a difference as possible in turning the tide on the persecution of nature. I make sure keep to the grass roots of conservation whether it be working on Holkham nature reserve developing wildlife havens at school or counter poaching in Pilanesberg as I feel at home in the wilderness.
To be a youth ambassador for the WWF is something very special, not many people have the opportunity to work with the embodiment of wildlife conservation at such a young age and hopefully we can make big waves in conservation in times to come.