William, 14, from Surrey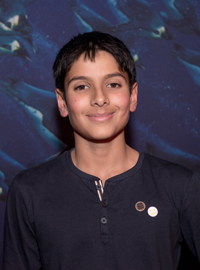 I became passionate about wildlife from the age of three, having at first been interested in dinosaurs and then wild animals around the world and their habitats. I frequently visited London Zoo and the Natural History Museum, including other wildlife parks in Europe and America, which fuelled my passion even more. From an early age, I knew that I wanted to be involved with animals and the environment in some way.
Throughout primary school, I was renowned for my interest in wildlife, hosting assemblies on wildlife and the damaging effects of climate change.  My family and I have been members of WWF for a many years and in Year 3, I started the WWF's campaign for Wear It Wild at my school, raising over £400 in total. In Year 6, my headmistress allowed me to attend the 'Time is Now' event in London campaigning for WWF. At the event, I was then interviewed by WWF and became more involved with the organisation and was invited to become a WWF Youth Ambassador. This has been such an amazing opportunity, allowing me to be more involved in helping to highlight the issues facing the environment to young people and how we can all help.
I am now working with my current school to spread awareness of the climate crisis.