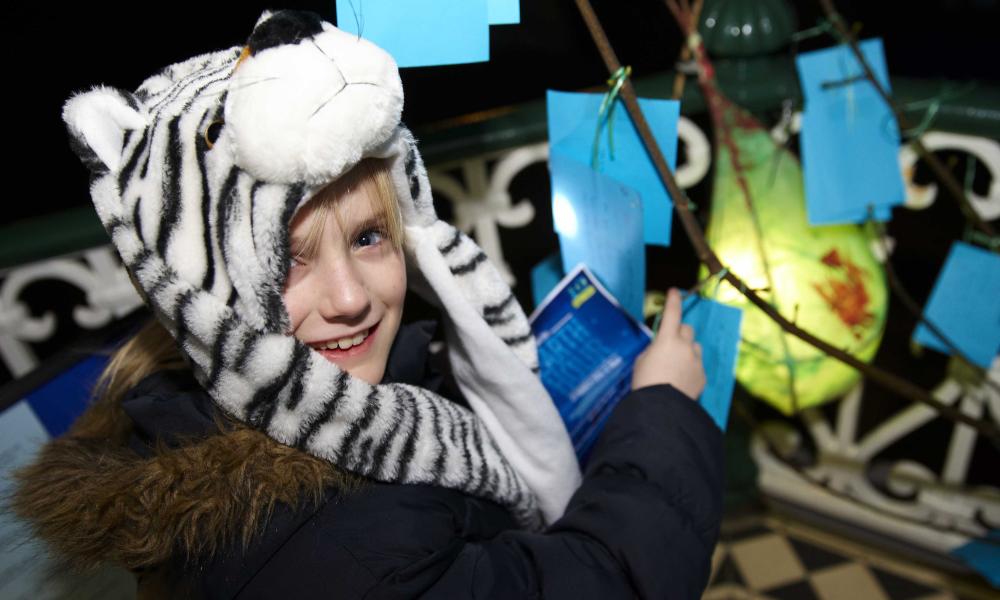 Join the global event!
WWF's Earth Hour is our global annual event, where hundreds of millions of people from across the world will come together and switch off their lights for one hour in a symbolic and spectacular display.
Last year alone, an amazing 500 UK youth groups took part in the days and weeks leading up the main event. Uniformed groups really enjoy taking part in this annual event, enjoying games and activities in the dark during the week of Earth Hour. There are also groups who choose to camp or be outside on the final dark weekend of the winter to enjoy this special time.
Read their stories
Our group loved taking part in Earth Hour this year. The leader pack was very useful, full of Fun practical ideas - and the Earth Hour badges is what we love.