What can your youth group do for the planet?
Earth Hour is the world's biggest switch off event – a moment millions come together for nature, people and the planet. But more than that, Earth Hour is a movement. People who want to protect and restore our planet come together at school, at home, at events and online; and young people are vital in helping to protect our planet, both now and in the future.
Our resources for leaders contains plenty of engaging activities to help your members' understand the key environmental issues our planet faces. All activities can be adapted for use with different youth groups, ages and abilities. You can use them over serval weeks in the lead up to Earth Hour, or some standalone sessions.
Don't forget to share your Earth Hour plans with us to gain access to our new Earth Hour Certificates.
Sew your support!
Our new 2020 embroidered Earth Hour badges are made from 100% recycled post-consumer water bottle felt. They're great not just for personalising clothes but for sewing onto blankets, pencil cases, caps and jumpers and more!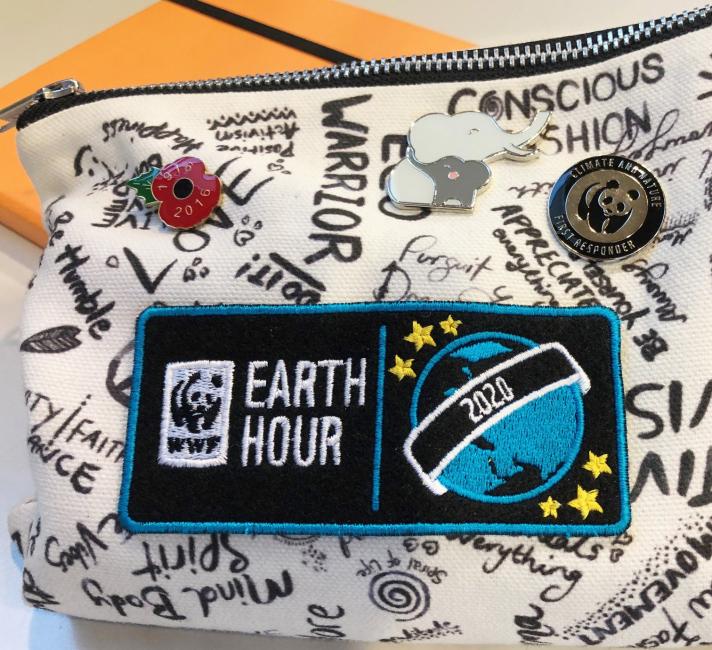 WWF
GET YOUR EARTH HOUR CERTIFICATES!
Tell us your group's Earth Hour plans to access to our all new Earth Hour certificates and reward your star pupils. Simply complete our short online form below, or write to us at youth@wwf.org.uk.
---
Sign up for exclusive content
All of our youth group resources are freely available to youth groups and their members. You can also register your group to receive exclusive digital content, including invites to leader events, focus groups and much more
Switch off for your world
02/05/2020
Join millions for the global lights out event and be part of the generation who are choosing to fight for our world.