WWF Living Planet Report 2020 - Wales
Desperate state of nature unveiled in new report: and prescription to save the natural world for people and planet, including examples of what is and can be done in Wales.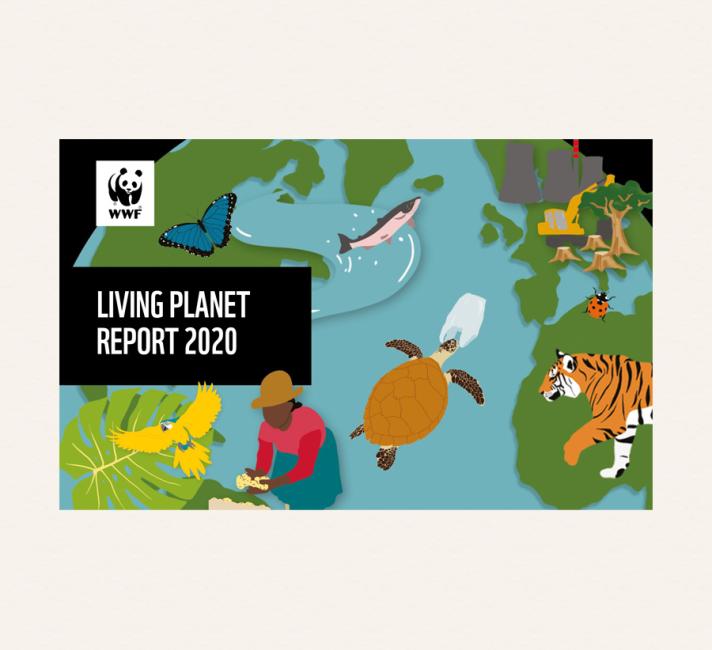 © WWF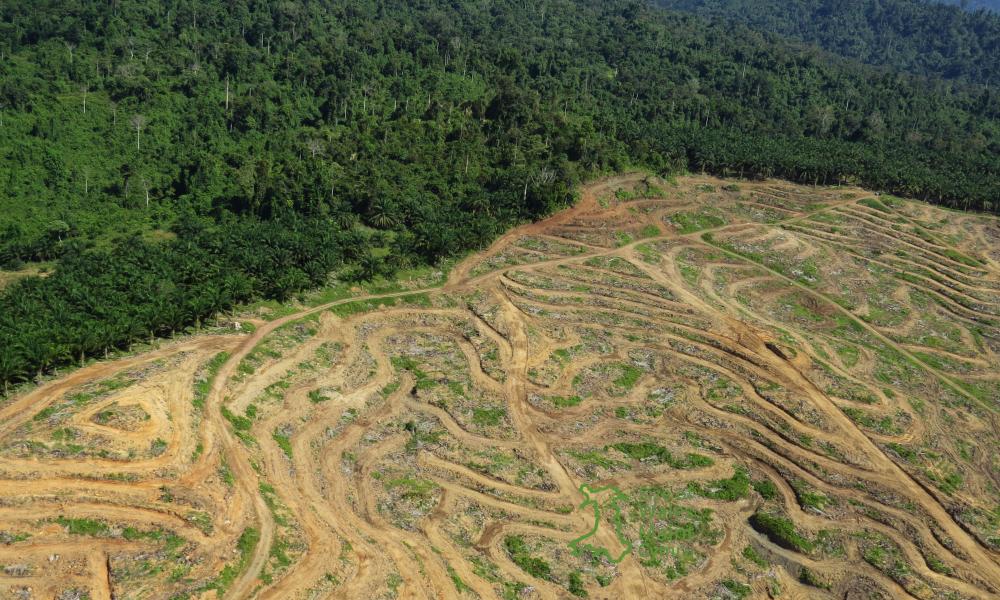 © WWF UK
WWF sends SOS for nature as scientists warn wildlife is in freefall  
Desperate state of nature unveiled in new report: and prescription to save the natural world for people and planet  
68% average drop in global wildlife populations since 1970  
Sir David Attenborough calls for international co-operation to restore the natural world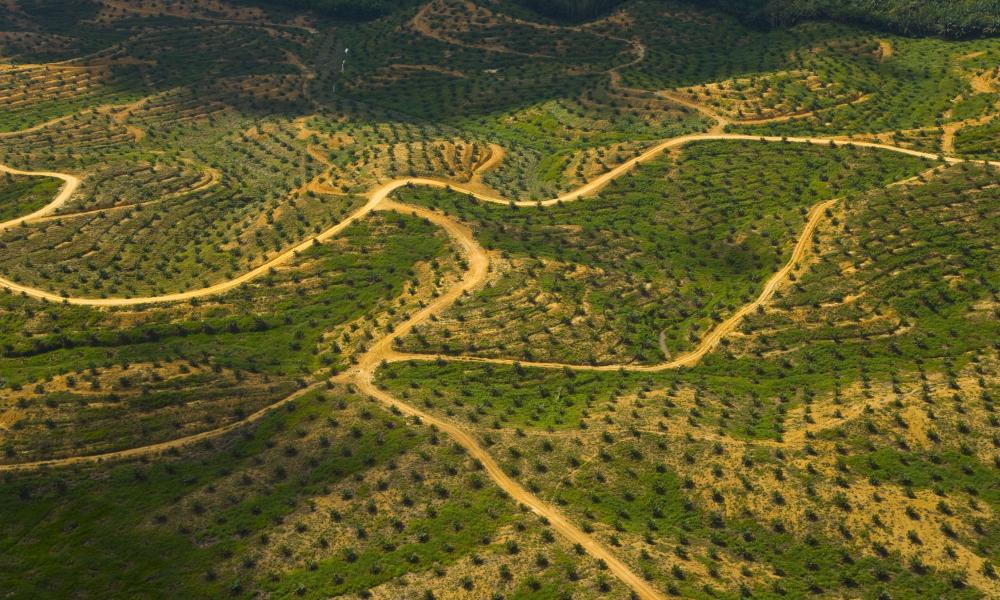 Juan Carlos Munoz / naturepl.com
Nature is being destroyed by humans at a rate never seen before
Global wildlife is in freefall, as our flagship Living Planet Report 2020 reveals populations of mammals, birds, fish, amphibians and reptiles have fallen an average of 68 per cent globally since 1970 – more than two thirds in less than 50 years.  
Nature is being destroyed by humans at a rate never seen before, and this catastrophic decline is showing no signs of slowing, the study says. Unsustainable agriculture, deforestation and the conversion of wild spaces into farmland are among the main causes of nature loss, while over-fishing is wreaking havoc with marine life. 
The decline has happened even quicker than anticipated in 2018, and without urgent global action, life on Earth will be pushed to the brink.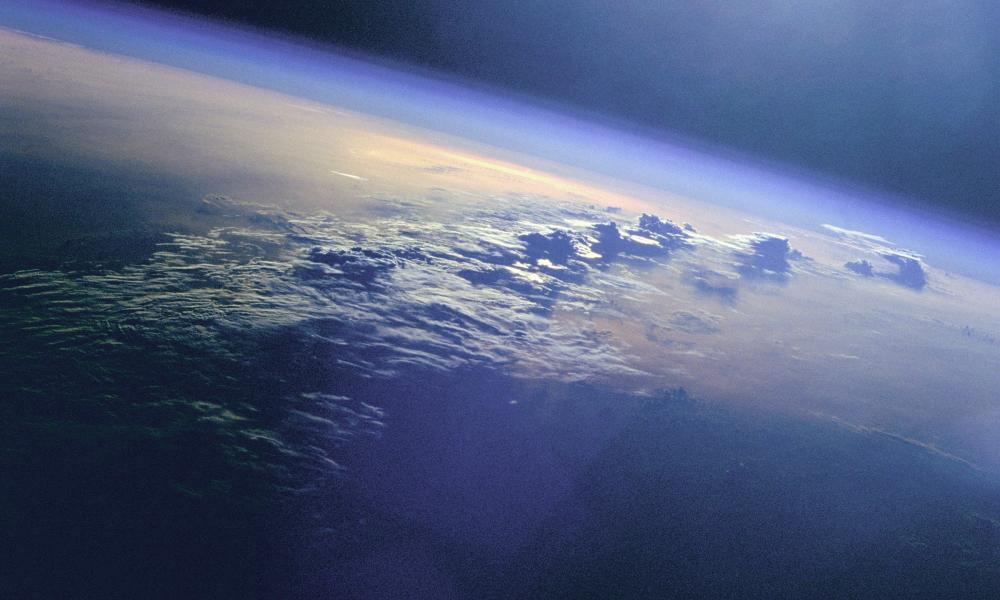 © NASA
We can turn things around
This year's Living Planet Report includes significant new research from a global group of scientists which confirms for the first time the actions that can halt and reverse the downward spiral of wildlife loss.
The research shows that we can only turn things around if ambitious conservation efforts to protect wildlife are combined with urgent action to stop habitat loss and deforestation – changing the way we manage land and what we chose to eat; tackling food waste and moving to healthier diets; working to restore damaged habitats and landscape; and investing in nature-based solutions that can support biodiversity while playing an active role in slowing climate change.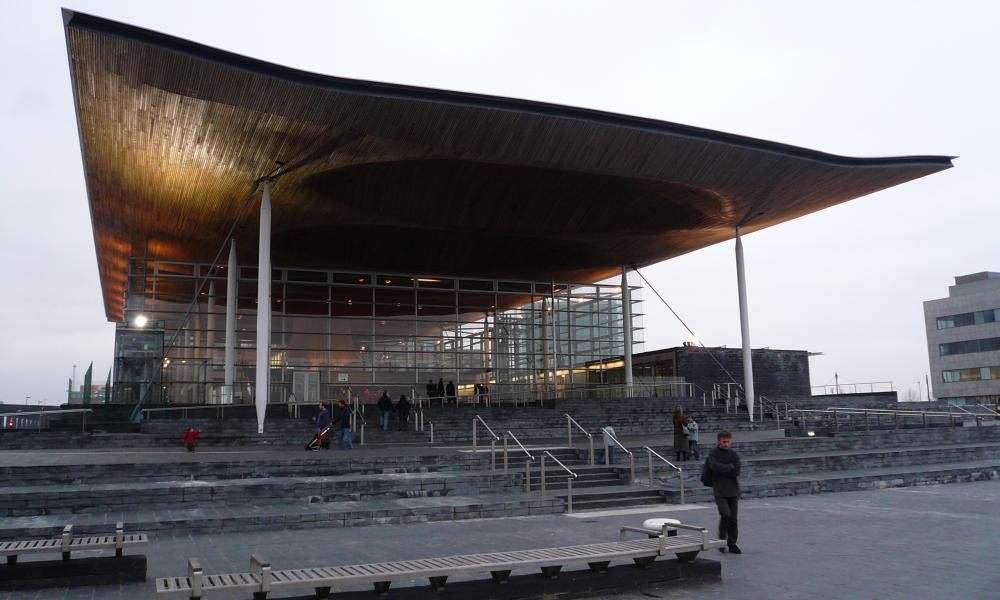 Make Wales more sustainable, more resilient and more globally responsible
With this urgent and ambitious global action in both conservation and the food and agriculture system, it may still be possible to put nature on a path to recovery by 2030. 
In Wales, as we approach the 2021 Senedd election, we want to see political parties embrace a green recovery, put nature at the heart of decision making and pledge to make Wales more sustainable, more resilient and more globally responsible in their manifestos.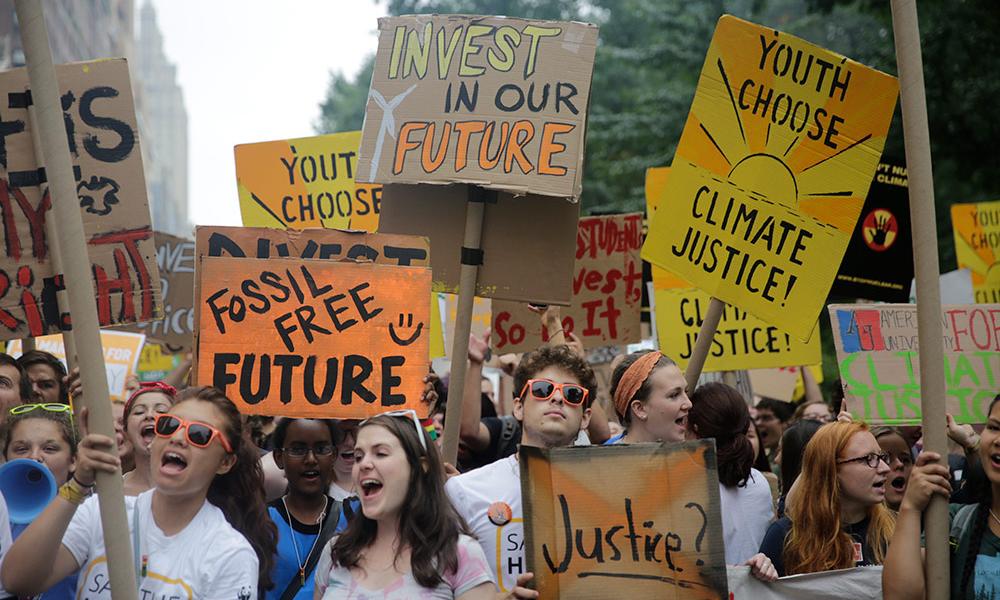 Greg Marinovich / The Stand for WWF
Tanya Steele, Chief Executive at WWF, said:   
"We are wiping wildlife from the face of the planet, burning our forests, polluting and over-fishing our seas and destroying wild areas. We are wrecking our world – the one place we call home – risking our health and survival here on Earth. Now nature is sending us a desperate SOS and we cannot ignore it.   

"We are in a fight for our world: we now know what needs to be done, and paper promises won't be enough. We need to fast-track and enforce tough new nature laws in Wales and across the UK, get urgent action on climate and nature internationally, and transform our food systems. Only by putting the environment at the heart of our decision making can we build a safe and resilient future for nature, people and our planet."  
The latest Living Planet Index data
84%
Freshwater species populations have seen a steep decline
98%
Up to 98% decline in African elephant populations in the Central African Republic
85%
Decline in UK populations of grey partridge
62%
Decline in UK populations of Arctic Skua in Orkney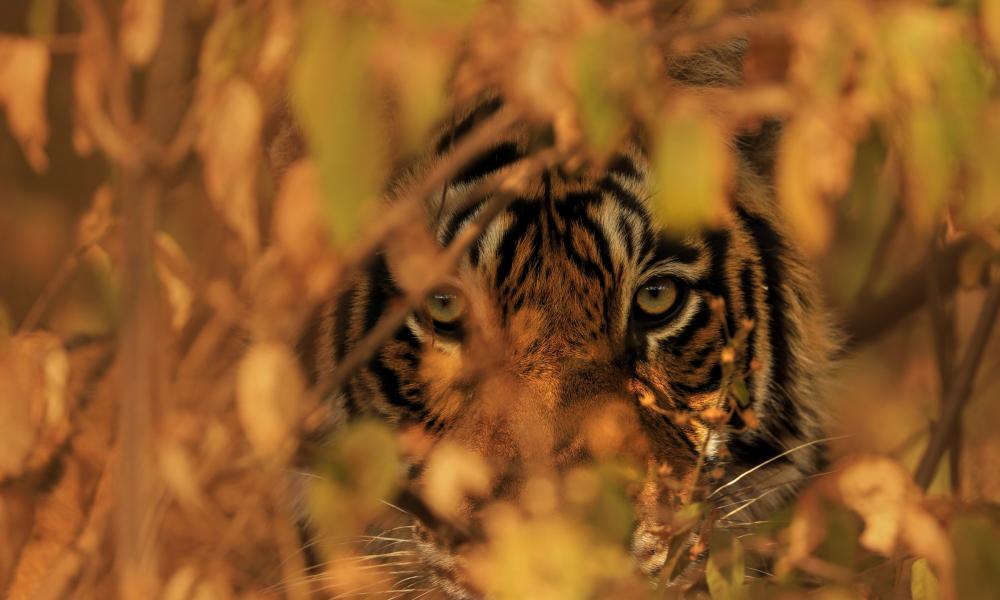 © naturepl.com / Andy Rouse / WWF
Conservation can deliver
The report also highlights that 75% of the Earth's ice-free-land has been significantly altered by human activity, and almost 90% of global wetlands have been lost since 1700.   
Conservation measures are already proving they can deliver positive results around the world. Legal protection for:
forest elephants in Ghana,
blacktail reef sharks in Australia,
beavers in Poland 
tigers in Nepal
Resulting in large population increases, the LPI shows.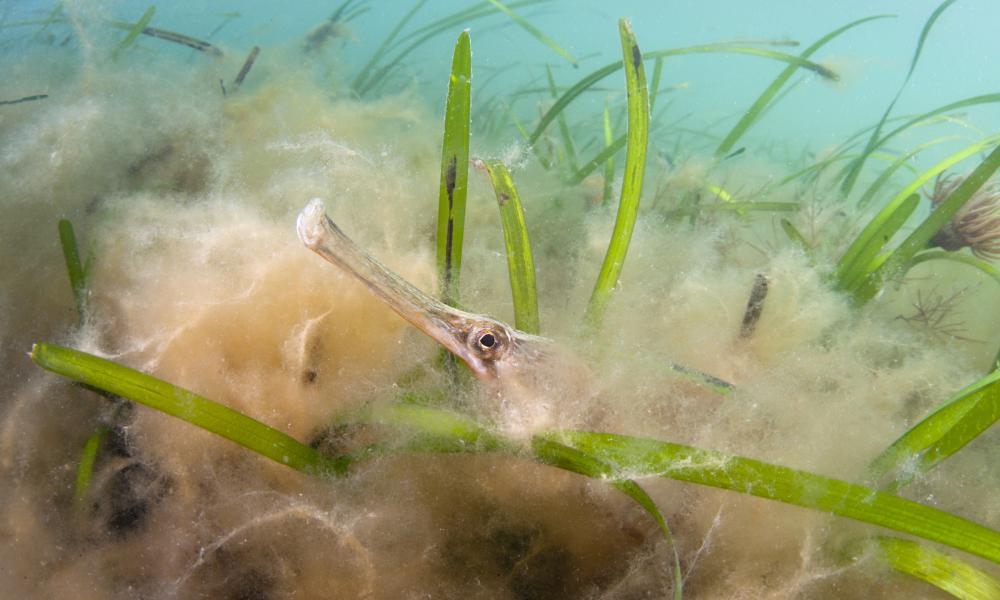 © naturepl.com Alex Mustard WWF
Wales leads the way in bending the curve of biodiversity loss. 
Wales is currently leading the way in a pioneering conservation seagrass project [2].
Sky Ocean Rescue, WWF and Swansea University have launched the biggest seagrass restoration project ever undertaken in the UK. The first step of Seagrass Ocean Rescue involves the planting of 1 million seeds at Dale in Pembrokeshire, to demonstrate seagrass restoration feasibility. 
Seagrass is a flowering marine plant that captures carbon from the environment up to 35 times faster than tropical rainforests, making it a key weapon in the battle against climate change. It often grows in large underwater meadows, which absorb carbon and release oxygen, providing a nature-based solution to climate and biodiversity issues.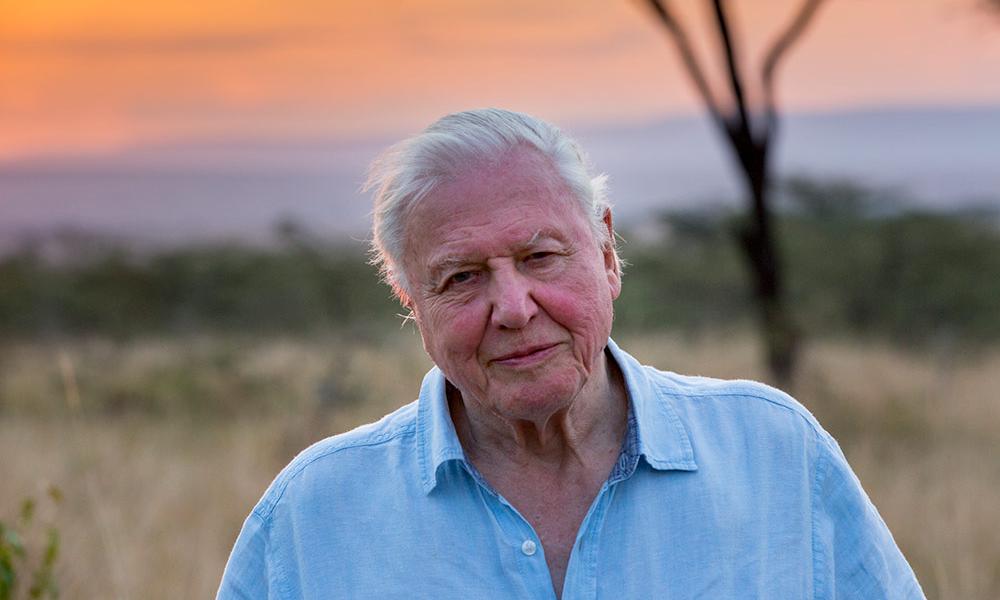 Voices for a Living Planet
This year's Living Planet Report also includes Voices for a Living Planet, a collection of essays from global thought leaders on how to build a healthy and resilient world for people and nature.  
The lead essay is written by WWF ambassador Sir David Attenborough, who highlights that humanity is now in a new geological age, the Anthropocene. Sir David says: 
"The Anthropocene could be the moment we achieve a balance with the rest of the natural world and become stewards of our planet. 

"Doing so will require systemic shifts in how we produce food, create energy, manage our oceans and use materials. But above all it will require a change in perspective. A change from viewing nature as something that's optional or 'nice to have' to the single greatest ally we have in restoring balance to our world. 

"The time for pure national interests has passed, internationalism has to be our approach and in doing so bring about a greater equality between what nations take from the world and what they give back. The wealthier nations have taken a lot and the time has now come to give."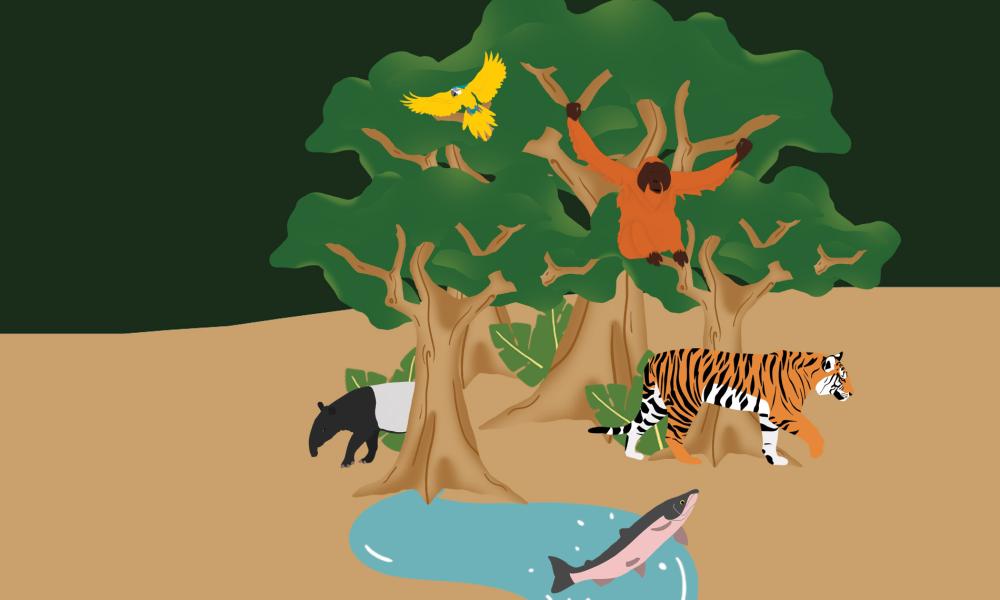 © WWF
The Living Planet Report is based on data from the Living Planet Index produced by ZSL.
Dr Andrew Terry, ZSL's Director of Conservation, said:  
"The Living Planet Index is one of the most comprehensive measures of global biodiversity. For this report, ZSL's team tracked data on 20,811 populations of 4,392 vertebrate species. An average decline of 68% in the past 50 years is catastrophic, and clear evidence of the damage human activity is doing to the natural world. If nothing changes populations will undoubtedly continue to fall, driving wildlife to extinction and threatening the integrity of the ecosystems on which we all depend. But we also know that conservation works and species can be brought back from the brink. With commitment, investment and expertise, these trends can be reversed."