CORONAVIRUS (COVID-19) Update
Please note, due to the Coronavirus outbreak, our offices will be closed to the public until further notice and we are no longer accepting school workshop bookings. If you have any queries, please email us at schools@wwf.org.uk.
In this innovative and fun workshop, pupils explore how nature's smart designs have inspired a range of clever inventions, from the discovery of Velcro to the creation of the world's fastest train. They will discover how we can mimic nature in the way we make, use and dispose of things to use the earth's resources more efficiently and to reduce waste. The workshop starts with an exciting quiz around the Living Planet Centre and WWF Experience to look for inspiration. In pairs, pupils take on the challenge of designing their own invention and create a 3D or digital prototype model of their object, using recycled materials. Pupils will use their imagination to design and build their inventions, thinking about what it's for, materials used, how it is powered and where the materials go at the end of their product's life.
All WWF workshops are free but we welcome a suggested donation of £2 per child.
Who is it for?
Key stage 2 pupils
Curriculum links
Focus on design & technology, science, art & design and computing
To make a booking
Our workshops can be tailored to suit your needs, so do contact us to discuss your requirements in more detail. The following links will help you to prepare for your visit to the Living Planet Centre: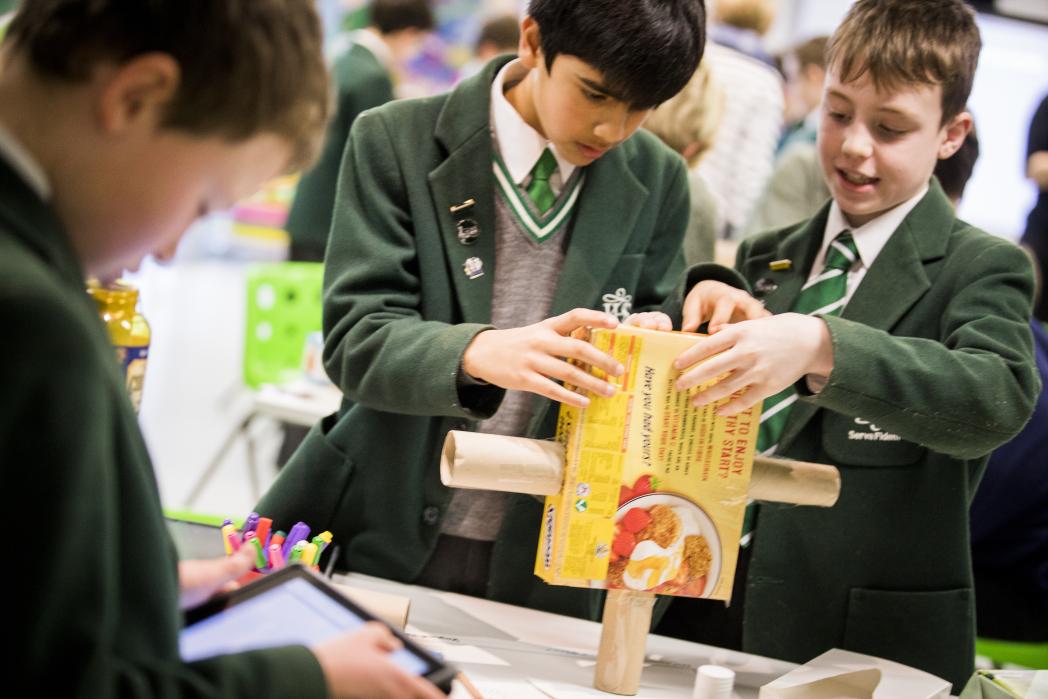 Tristan Fewings
"All of the children were engaged throughout.  Thoroughly enjoyable and educational". 
Teacher from Beaufort Primary School, Woking
Our workshops