Fight for Ocean
Recovery
Use Your Voice
UK seas are incredible. They are a home for iconic wildlife, from basking sharks to dolphins, sun fish to seagrass. They also provide thousands of jobs, a sustainable supply of tasty food, support thriving coastal communities and can provide our island with renewable clean energy.

A healthy ocean is also important in our fight against climate change. Our seas have absorbed over 90% of heat and almost a third of all carbon dioxide that humans have ever produced. Here in the UK, our coastal ecosystems are an unsung hero in the climate and nature recovery.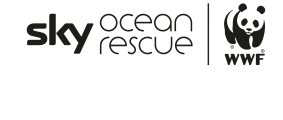 What's the problem?
Right now, our once thriving seas are being forgotten and are becoming fragile.
Climate change, overfishing, pollution and damaging human activities are putting enormous pressure on our marine ecosystems. In 2020 our seas failed to meet government targets for good environmental health against 11 out of 15 indicators. 
Currently, the way we manage our seas isn't working. This is because we don't tackle the ocean's challenges as a whole, often they are tackled separately. For example, you can't have plentiful fish stocks if you are not ensuring you have enough seagrass for fish to live in.
The ocean can be a hero, but only if we allow it to be.
What's the solution?
We need the next 10 years to be the turning point for our ocean, or we risk destroying them. 
We need the Government to commit this year to a new Ocean Recovery Strategy to set our ocean on the path to recovery. An ocean recovery approach will ensure the government looks at all the pressures on the ocean together to find the right solutions.
The most powerful way for us to reach MPs is through their constituents - you. 
Follow our simple tool to write to your MP and ask them to become an Ocean Hero, and contact the Environment Secretary George Eustice to tell him that you want the Government to prioritise the recovery of UK seas.