Bringing nature back
Forests, oceans, rivers, and wildlife are being destroyed – but it's not too late
There are steps we can all take to help forests grow, make rivers and oceans flow, and restore our natural world. Here's what WWF are doing, and what you can do to help.
Download The My Footprint App
Individual action really can add up to achieve great things. By making better choices for our world, we can all help bring nature back.
The app will calculate your carbon footprint and give you practical advice on how to introduce positive changes to your life. From cutting down your plastic consumption to eating a plant-based meal, each challenge gives you a new opportunity to do your bit for our world.
Download the WWF My Footprint app and help bring nature back today!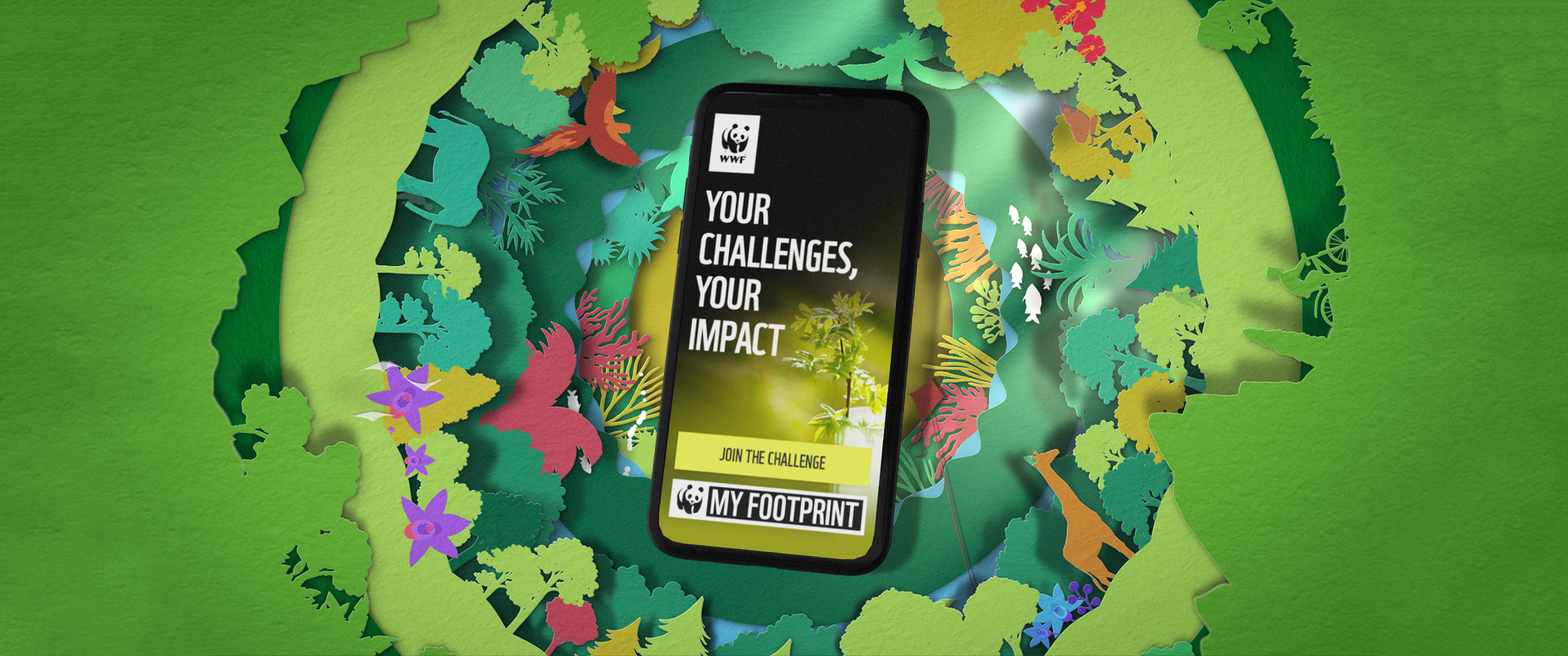 WHAT WE'RE DOING
At WWF, we're working to restore the natural world, for people, nature, and wildlife. With your support we're helping to protect the Amazon rainforest, restore coral reefs, plant seagrass beds, and working with global communities to ensure a better future for our world.
WE'RE HELPING RESTORE NATURE BY: