WHAT YOU CAN DO TO HELP
In every moment of every day, there's a choice to be made. Are you for your world, or against it? We can win the biggest battles in the smallest moments, and together we can save our one shared home.
The WWF My Footprint App
To make a difference, no action is too small. Download our free My Footprint app to reduce your impact on our world. You'll find practical advice on the small changes you can make to your everyday life. And you can join challenges to track your progress and stay motivated to make changes that add up to something bigger.
Download the WWF My Footprint App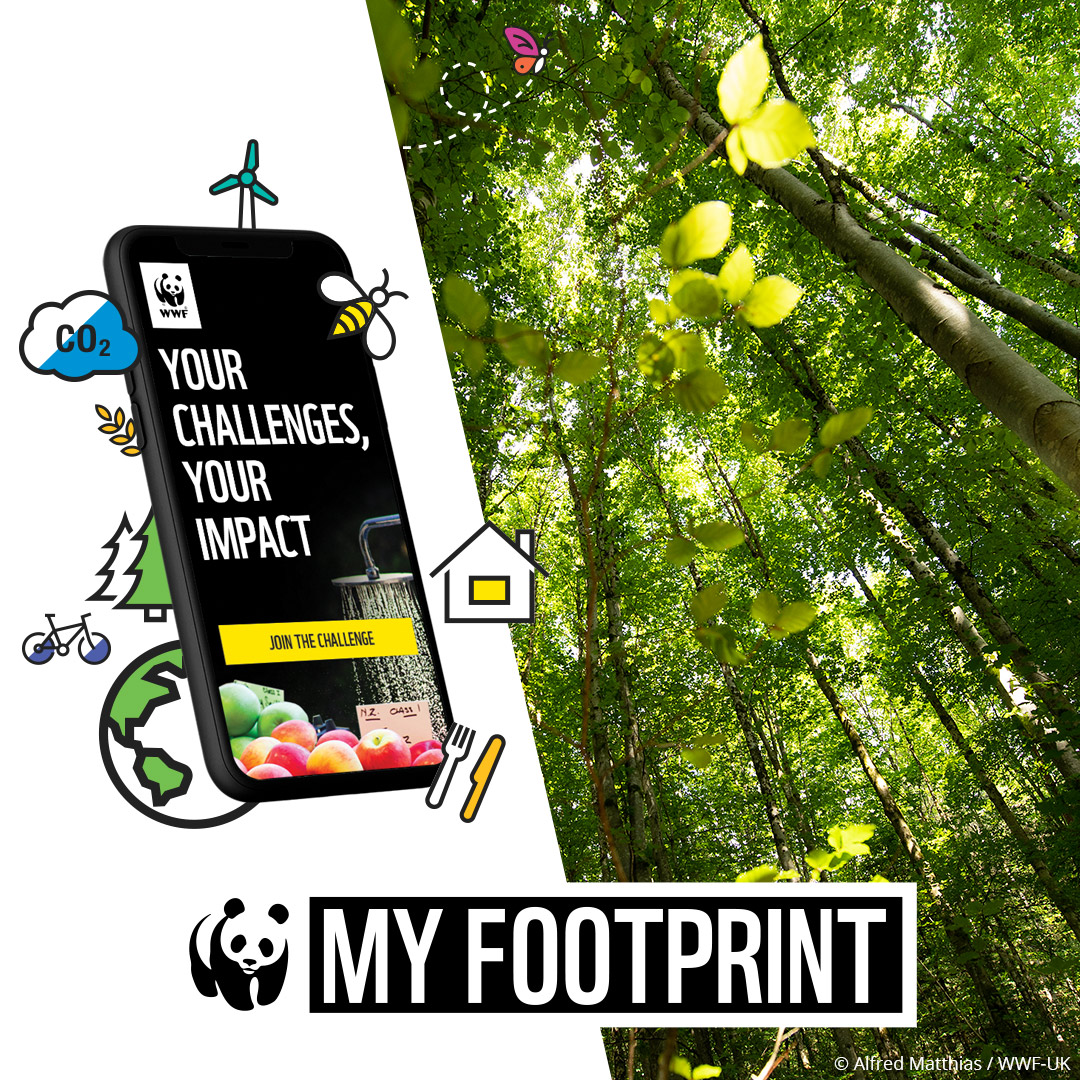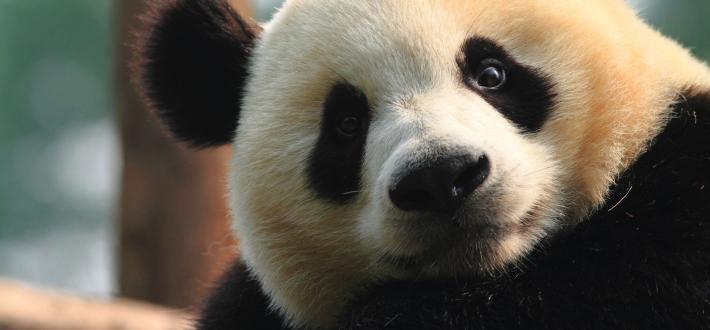 DONATE TO WWF
Every day, all around the world, we're working to protect our amazing world. Make a donation today.



MAKE A DONATION
Join 2030 Circle
Will you join the 2030 Circle and be part of a key turning point for our natural world?
join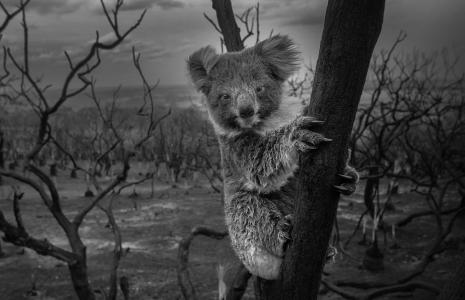 We won't forget
The best way to make sure government deliver on their climate promises is through your local MP.
remind our leaders
WHAT WE'RE DOING
We're the first generation that knows we're destroying our home. And could be the last that can do anything about it. But it isn't too late to turn things around for future generations. By limiting global warming to 1.5 °C and protecting habitats, we can have a healthier world and a more stable climate for every bee, bear, and human being.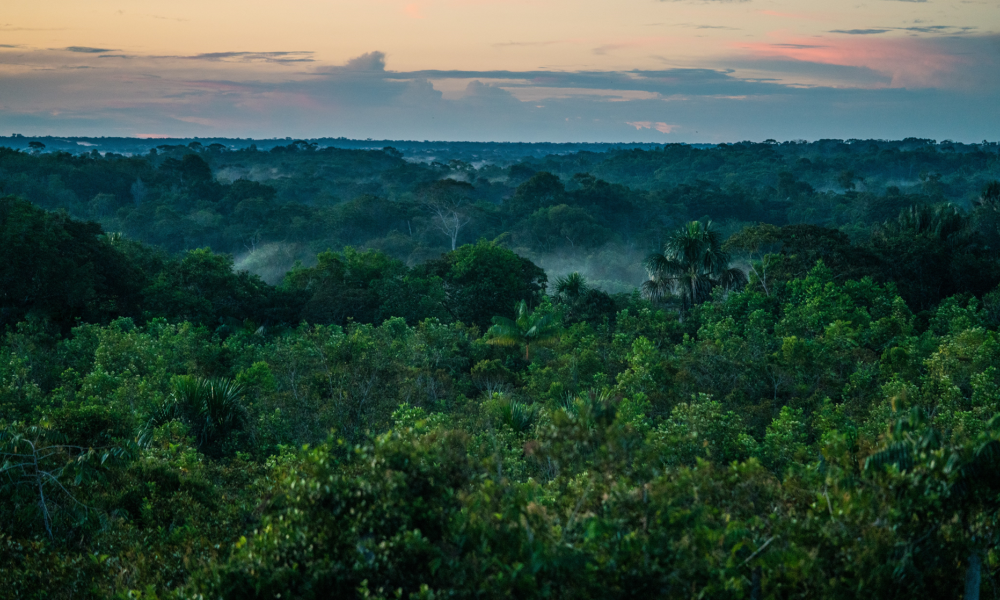 WWF-UK
60 YEARS OF ACTION
We've seen what's possible when we work together. We can help forests to regrow. We can return wildlife to their precious habitats. We can bring whales, gorillas, and tigers back from the brink of extinction.  
But we must scale-up our efforts now. 
The natural world has an essential role to play in solving the climate crisis. Protecting, restoring and reconnecting natural habitats can help us keep greenhouse gases out of the atmosphere and limit the global temperature rise, as well as adapt to the unavoidable impacts of climate disruption. The importance of nature-based solutions to the climate crisis is increasingly being recognized – and WWF has played a major role in that. Forests are the best-known example. There is now global agreement that we need to stop deforestation – a major source of greenhouse gas emissions – and plant more trees so that forests can continue to store and absorb carbon.
Why is traditional conservation no longer enough?
A personal post from Tanya Steele, CEO, WWF-UK
Sixty years ago today, in an effort to coordinate funding and support for conservation, a small group of passionate, committed leaders and thinkers on the environment signed the Morges Manifesto: an international declaration to save the world's wildlife.
It was the founding moment of the World Wildlife Fund – today, the World Wide Fund for Nature, or WWF, the largest conservation organisation in the world. 
Over the past 60 years, determined and visionary conservation efforts by local communities, governments, and organisations like ours have led to some notable victories for nature. Wild tiger numbers are on the rise again, after 95% of the world's population was lost, while Antarctic blue whales and bowhead whales are making regional comebacks in polar waters. We've also seen tougher laws to stop the trade in wildlife and to protect iconic species and their habitats.
But the opening words of the Morges Manifesto are still hauntingly relevant:
"Vast numbers of fine and harmless wild creatures are losing their lives, or their homes, in an orgy of thoughtless and needless destruction…"  
The record-breaking loss of nature that spurred our founders to act in 1961 has not abated – it has gathered speed.
Each decade has seen greater destruction of the natural world, with devastating consequences. In less than a lifetime, global population sizes of birds, mammals, fish, reptiles, and amphibians have declined by an average of 68%.
We now have a much deeper understanding of how interconnected we are with the natural world – our life support system – and the scale of the challenges we face.
Every year those challenges get tougher. Increased demand for land, food, and other products. More waste and more emissions. Rising temperatures and rising sea levels. This destruction puts our very survival at risk. The air we breathe, the food we eat and the water we drink are not products of human ingenuity; they are products of nature. And right now, nature is in freefall.
Conservation is no longer about saving a species, or a habitat. We need change in every part of the economy, in every part of the world, if we are to save our one shared home.
Our survival – along with the survival of the wildlife and nature WWF has fought so hard to protect – rests on the decisions we make now. The next ten years will shape the future of life on our planet. 
The increased climate ambition we've seen in the past week from world leaders, sparked by the impetus of campaigning organisations like WWF around the world, has brought us closer than ever to that future. But while we welcome those commitments, we must be wary of promises without plans and recognise that we cannot stabilise the climate without halting the destruction of the natural world.
From making it illegal to import or sell products that contribute to deforestation, to cutting emissions from agriculture and protecting carbon sinks, our climate plans must have nature at their heart. And a world in which people and nature thrive means putting the people who live alongside wildlife at the heart of our efforts to save it.
We've seen first-hand that conservation benefits when people benefit from conservation: some of our most important successes have come from working with local and indigenous communities, as well as national authorities, to find practical ways for people and nature to thrive together. And we can't save nature unless we're levelling up for people – not just here in the UK, but across the world.
"...We can't save nature unless we're levelling up for people – not just here in the UK, but across the world."
Ultimately, we can't solve our environmental challenges without investing in the health, safety, and livelihoods of the world's poorest and most marginalised communities. Any efforts to save nature and the climate that don't include investing in development in these communities will fail.
Today, WWF is still fighting to save nature – but our mission has grown, as it rightly should. We are at the forefront of efforts to transform the way we do business, overhaul food production and reorient our financial systems to ensure that we live in harmony with nature, rather than accelerate its destruction. 
Building back from the pandemic, we can - and must - create a greener, fairer economy that supports nature and protects our unique planet.
The writers of the Morges Manifesto told the world that "although the eleventh hour has struck, it is not yet quite too late to think again."
We are closer to midnight now. It is almost too late. But there is still time to think again, and to act. 
Tanya Steele, Chief Executive, WWF-UK