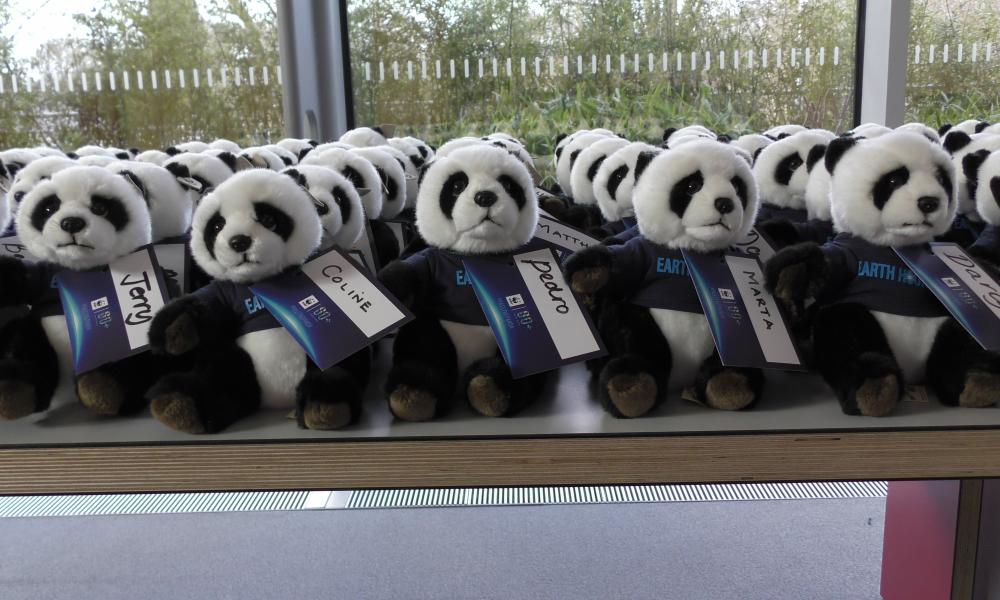 The Pandas are on the move!
This March, our pandas are once again inviting everyone to join the world's biggest celebration for support for action on climate change. In fact, you might see pandas everywhere as they pop up in selfies, take over Twitter profiles and even hit the streets as part of #PassThePanda.
Our cuddly friends are on a mission; they're trying to visit as many people as possible in the run up to this year's #EarthHourUK celebration on Saturday 25 March, 8.30pm. People are encouraged to share a selfie before passing the panda on to friends, family and colleagues to see how far the pandas can go!
In 2016 our pandas travelled far and wide, reaching all corners of the UK and beyond - with one making a trip to Bolivia. Celebrities, media, organisations, schools and businesses all shared their #PassThePanda selfies as well!
The question is… can our pandas go even further this year? 
Check out their Storify page to find out!