A team from Sky is set to take on a mammoth challenge by scaling the highest mountains in England, Scotland and Wales to raise funds for WWF, St. Luke's Hospice (Plymouth) and the Scottish Association for Mental Health (SAMH). Nicknamed the Peaky Climbers, the eighteen dedicated Sky employees, along with support members, will be splitting into two teams to take on the Three Peaks Challenge on 13th October, in a race to the finish.
The team includes staff from Sky's security team and UK & ROI department, who all share a passion for the environment and the #PassOnPlastic movement. To add to the challenge, the Peaky Climbers will be picking up litter as they go and where possible using recyclable materials.
With a £10,000 target the team have organised many activities to kick off their fundraising; including a static bike cycle, training treks and a charity quiz night!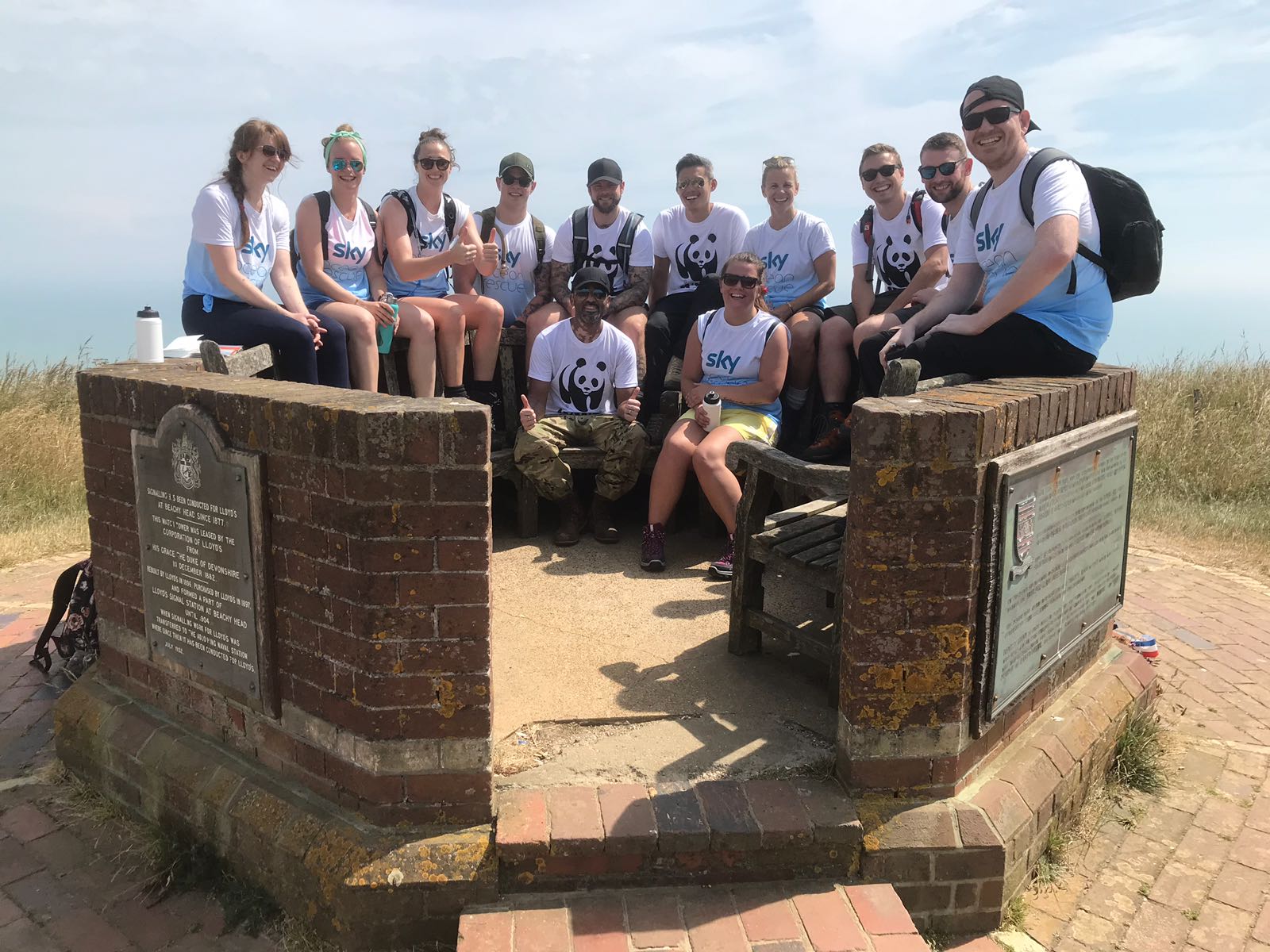 © Sky Peaky Climbers
Sky Ocean Rescue
Funds raised by the Peaky Climbers will help to support WWF's work with Sky Ocean Rescue, which acts to combat threats to our oceans and help to protect them.
The Sky Ocean Rescue mission is to inspire simple, everyday changes to stop our oceans from drowning in plastic. All life on Earth depends on our oceans. Covering 70% of the surface of our planet, they regulate our climate, generate the oxygen we need to breathe and provide food and livelihoods for hundreds of millions of people.
James, from the Peaky Climbers team said "Fighting the war on plastics is vital and by doing our bit we hope to set a standard and change the mind sets of individuals regarding the use of unnecessary plastics and the effects they cause to the environment."