Sir Andrew Cahn (chair)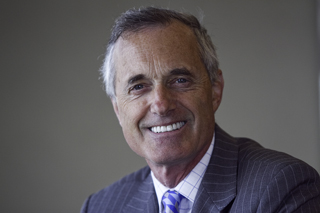 Sir Andrew Cahn spent most of his career in public service, in the Cabinet Office, the Foreign Office and the Ministry of Agriculture, and three times working in the European Institutions in Brussels. In the 1980s, he was part of the Cabinet of Lord Cockfield which created the EU Single Market. In 1997, he was Chef de Cabinet (Chief of Staff) to Neil Kinnock, Vice President of the Commission and prepared the blueprint for reforming the European Commission. In the 1990s, Sir Andrew worked at the heart of the British government in the Cabinet Office, first as Principal Private Secretary to the Chancellor of the Duchy of Lancaster, William Waldegrave, then as Deputy Head of the European Secretariat.
After a period in industry, he became CEO of UK Trade & Investment. He worked closely with three successive Prime Ministers, Tony Blair, Gordon Brown and David Cameron. Andrew served on the Boards of the Foreign Office and the Department of Business, Innovation and Skills.  Following his retirement from government service in 2011, Andrew also served as Vice Chairman of Nomura International and a Board member of Lloyd's of London. 
Andrew is Chair of the Board of Trustees of WWF-UK and a Trustee of the Institute for Government. He has also been a Trustee of the Gatsby Charitable Foundation for 20 years. He is also an Association Member of BUPA and a member of the Board of Huawei Technologies (UK).
Andrew was a Trustee of the Royal Botanical Gardens, Kew from 2002 to 2008. He has been involved in international negotiations on the Law of the Sea Conference, the Biodiversity Convention, the Antarctic Marine Living Resources Convention and the Atlantic Salmon Convention. He is a passionate mountain and long-distance walker and runs his own allotment.
He holidays in the mountain wilderness of the Adirondacks and in France with his wife, Virginia Beardshaw, who is the former Chief Executive to the children's communications charity, I Can. They have three grown up children and have lived in the same house in North London for 40 years.