At 8.30pm on 25th March, thousands of people across Scotland joined millions around the world to switch off their lights to demonstrate that they care about the future of our planet. That included Edinburgh Castle, the Scottish Parliament, Forth Rail Bridge, the Kelpies and Urquhart Castle… All of which joined another three thousand around the world, such as Big Ben, the Eiffel Tower and Sydney Opera House.
Over 130 national and local landmarks switched off.
32 Local Authorities got involved, cascading the campaign to staff, schools, partners and the general public.
25 Public Bodies promoted to staff, organised switch offs and used Earth Hour to launch their own sustainable aims.
There were 48 community events! That included face painting in Glasgow's Winter Gardens (see image below), nocturnal wildlife walks in Ullapool, fitness classes in front of the Kelpies, squirrel spotting in Aberdeen, a candlelit vigil in Dunbar and so many more wonderful activities. All in support of our beautiful planet.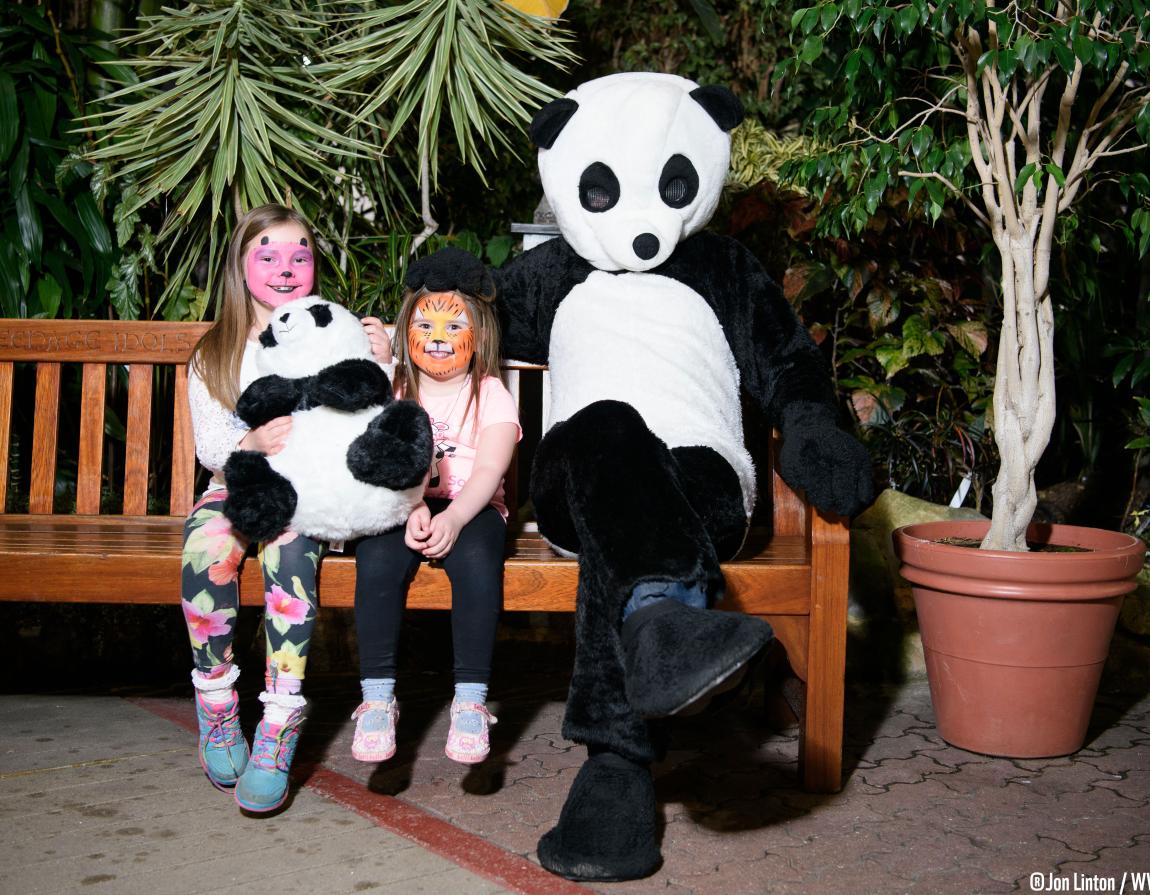 Scottish Government and Parliament switched off, whilst all five Party Leaders pledged their support. Over 50 MSPs also supported the Hour.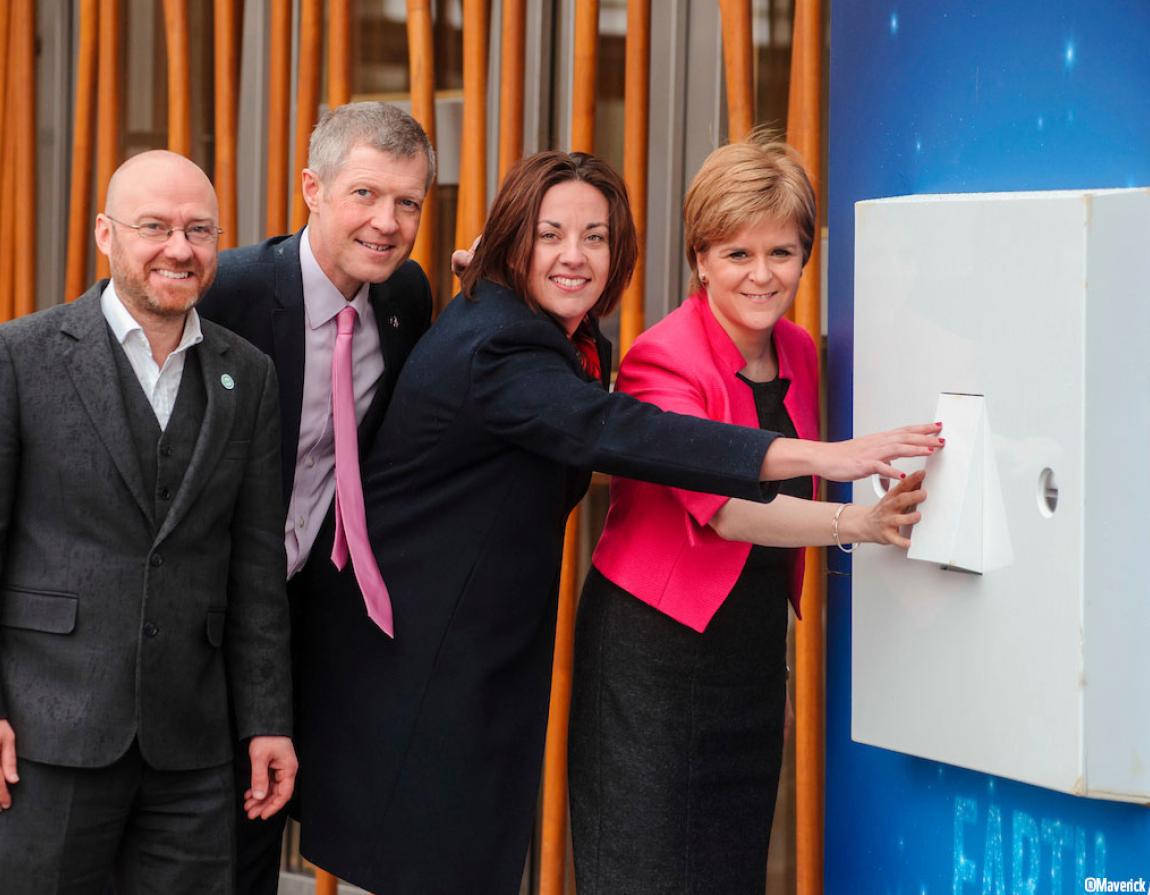 Over 1000 schools signed up! The Highland Council encouraged school children to spread the message about Earth Hour, through colourful posters: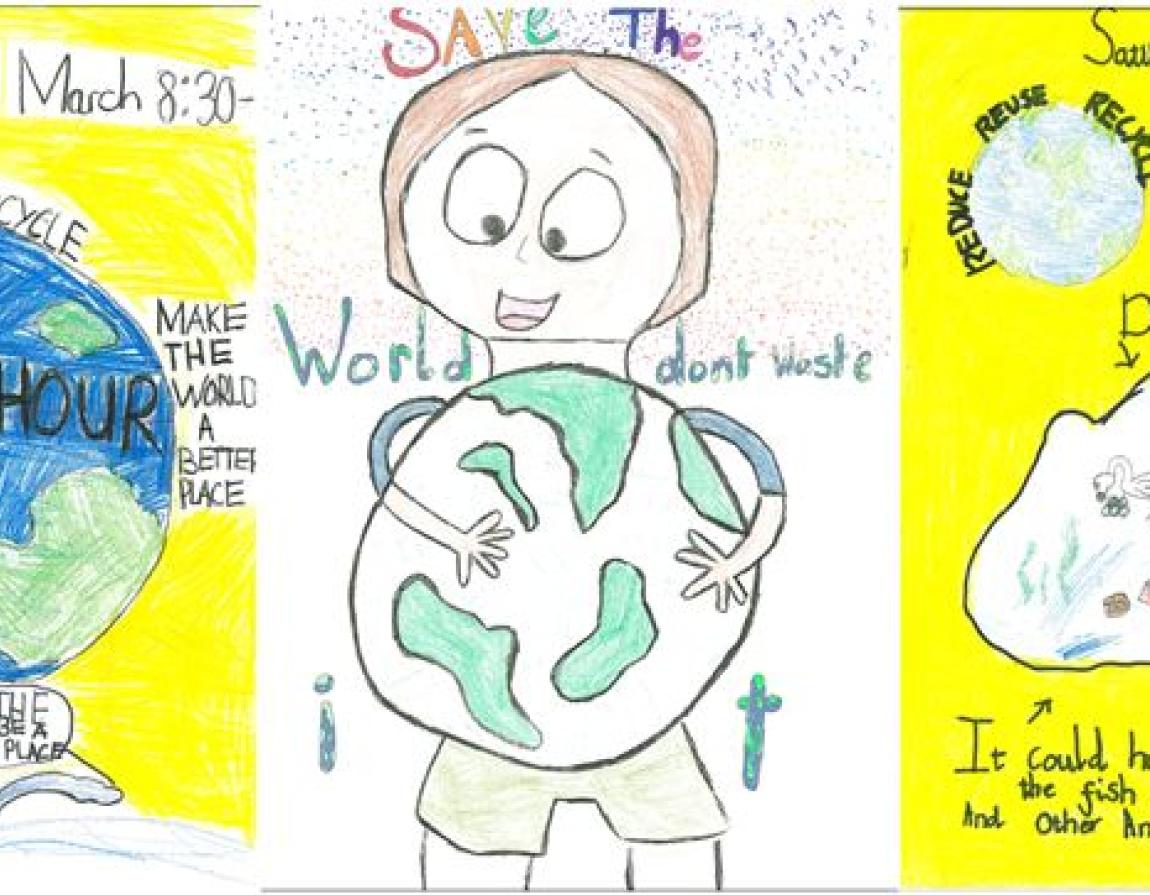 Not to mention the heaps of Scouts and Girl Guiding groups, youth groups, churches, businesses, football stadiums, theatres, restaurants and even Olympic medallist Callum Skinner!
Finally, we even had some giant letters to help promote the Earth Hour campaign, beginning at Edinburgh Castle.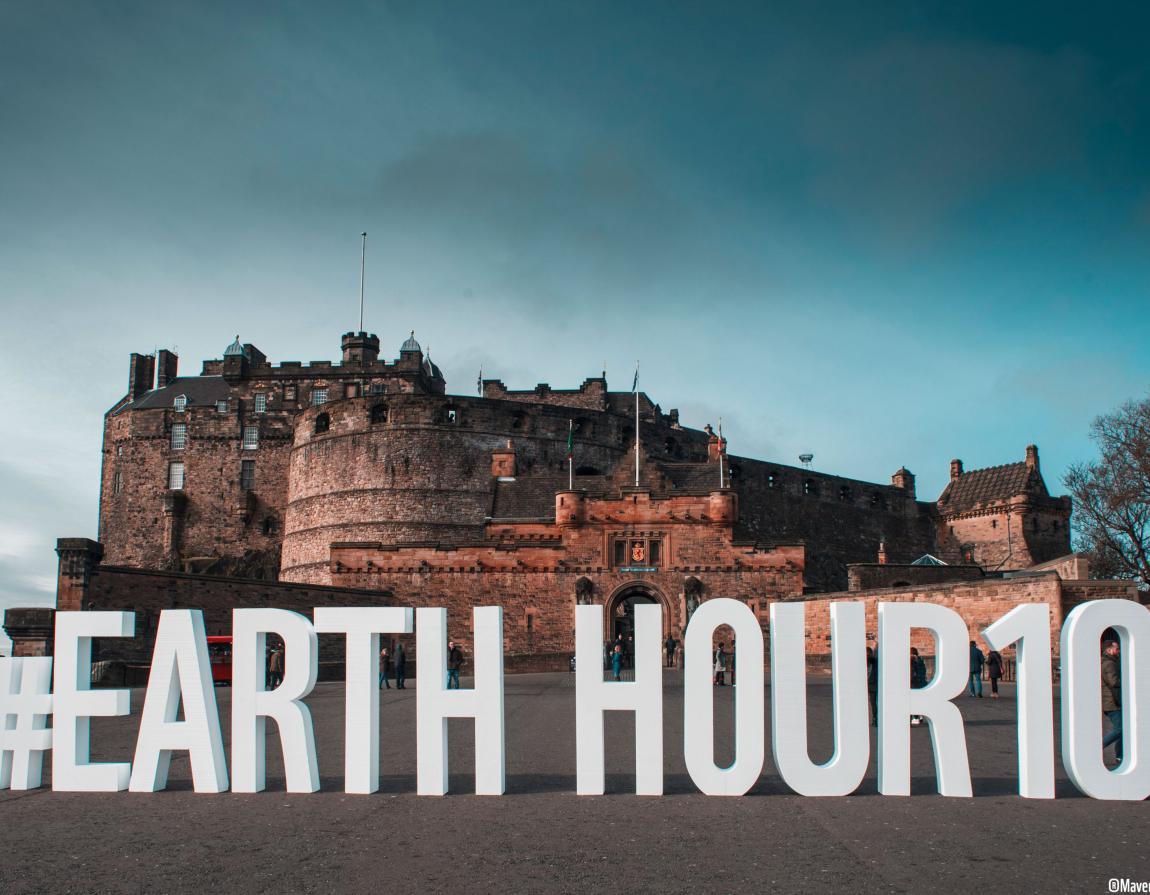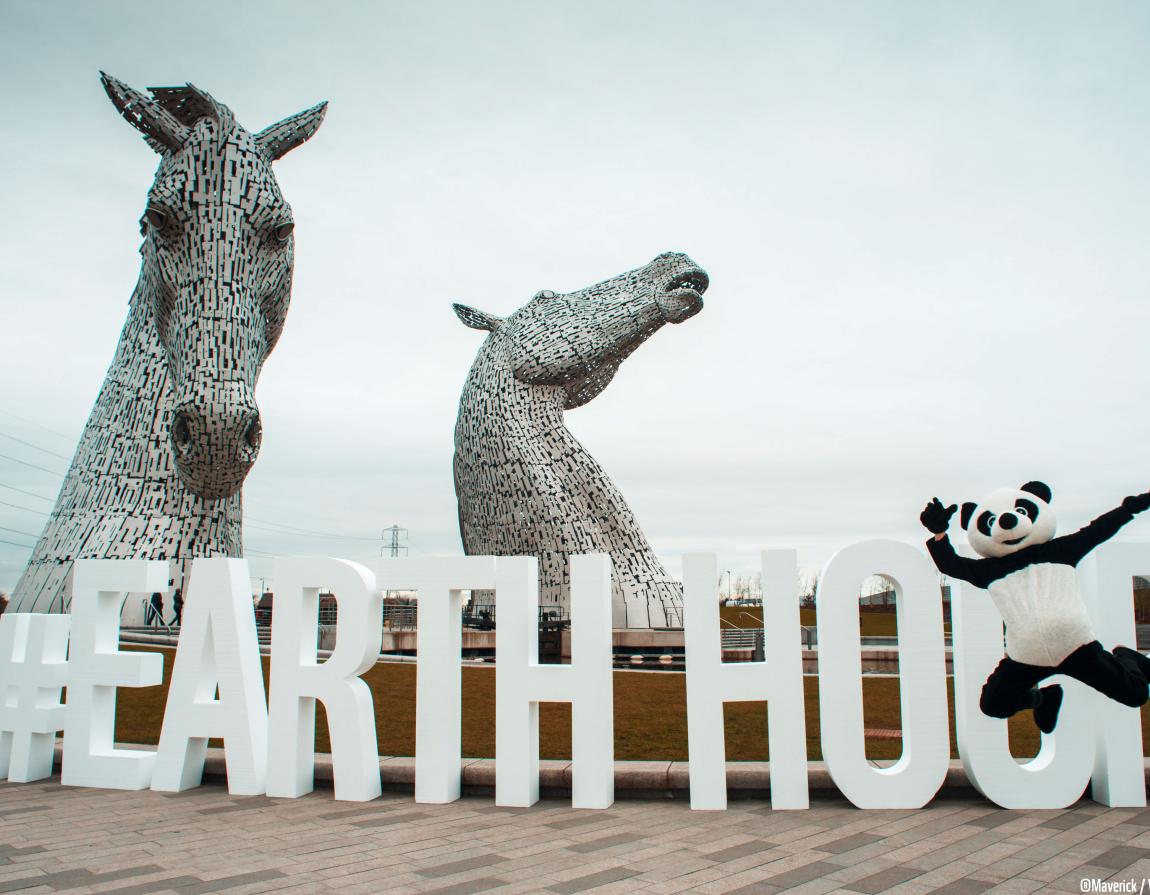 And finally, next to the Forth Rail Bridge, when the hour itself struck!
Before: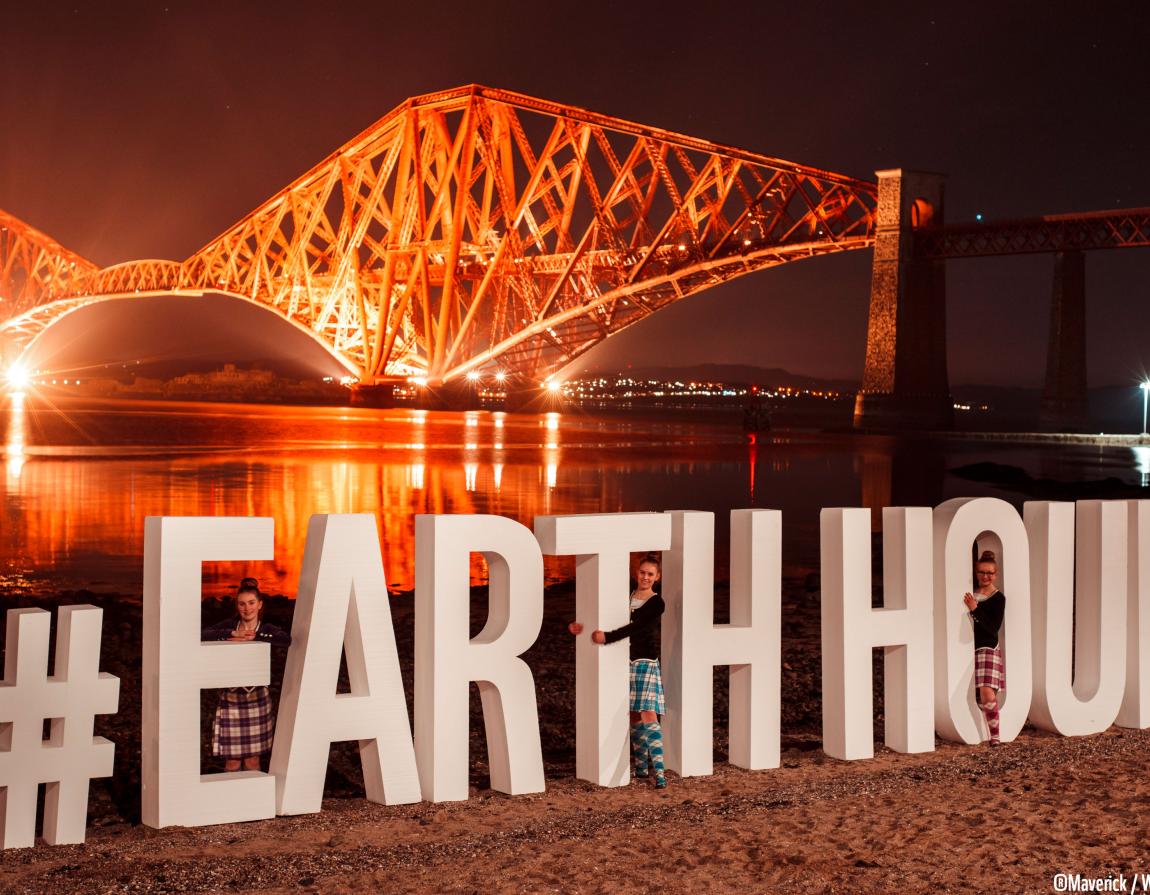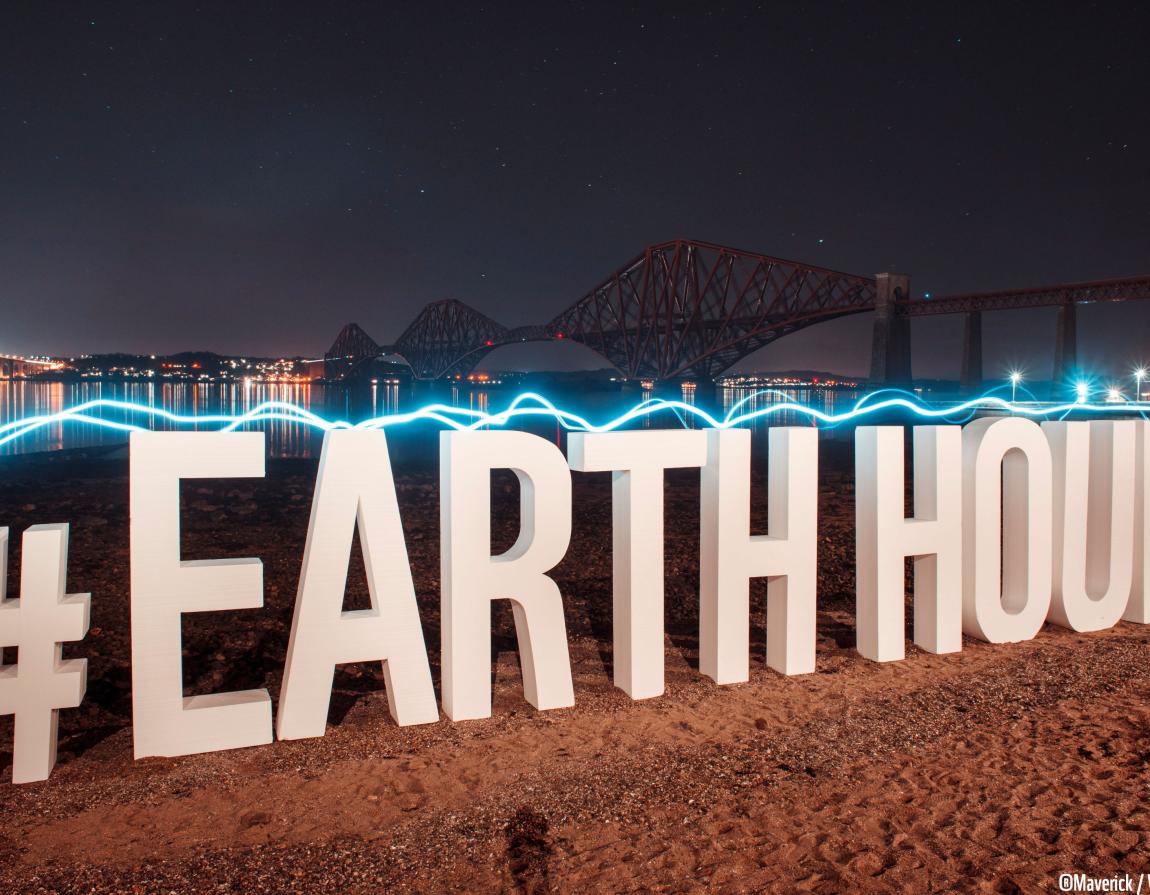 Thank you lovely Scotland, for once again coming together in support of Earth Hour!