Enter our exciting new Plant2Plate competition and win great prizes!
As the planting season begins, we've launched an exciting new competition to find tasty recipes from schools across the UK where pupils are encouraged to get growing and create recipe ideas themed around WWF's Livewell principles for a healthy and sustainable diet.
The winning recipe will need to developed around the Livewell criteria and be as tasty as possible! There are some fantastic prizes to be won, including a visit to the winning school by WWF Supporter and actor, Cel Spellman, a planting session from The Seed Pantry, and a 12 month subscription for a grow club discovery box.
How to enter
All you need to do to take part is simply sign up to our Plant2Plate campaign. By doing so, we'll send your school a free wonky veg seed kit to help you get growing, plus a tasty recipe card to give you some ideas. You'll also get access to all of our Plant2Plate resources, growing guides, and - most importantly - the wonky veg recipe entry form!
But hurry, the competition closes on the 14th June 2017.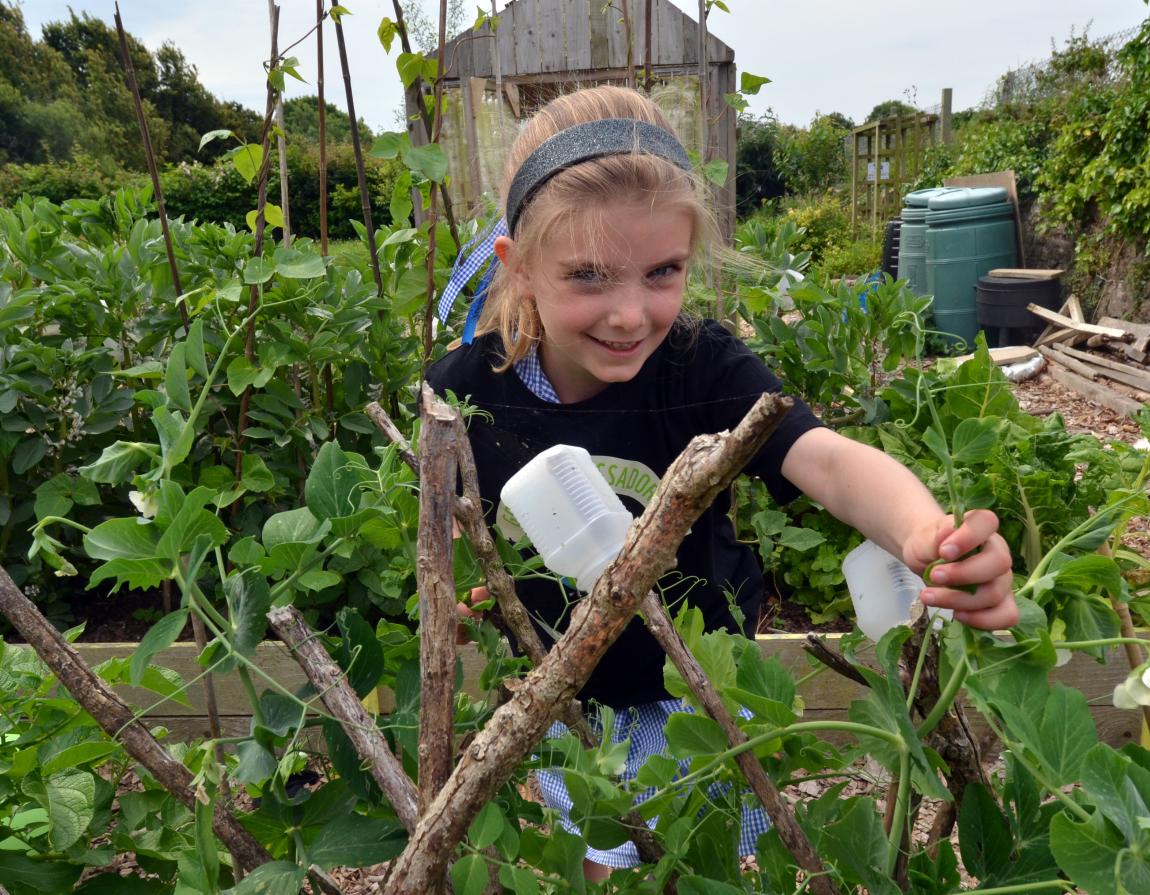 Fantastic prizes to be won!
WWF Supporter and actor, Cel Spellman, who has been supporting the Plant2Plate campaign, will visit the winning school to find out how their wonky veg challenge began. The winners will also receive a half day visit and planting session from The Seed Pantry and a 12 month subscription for a grow club discovery box. Alpro - our Plant2Plate sponsors - will also host a special 'Make and Taste' workshop, where pupils will be able to devise their own healthy food creations using plant based food products.
Two fantastic runner ups will receive a 6 month Seed Pantry grow club discovery box to help them continue on their Plant2Plate journey.
Competition Criteria
This competition encourages pupils to get practical and put their learning about the Livewell principles into action by developing a recipe that is both good for health and good for the planet. Pupils will need to demonstrate that they understand the benefits of healthy eating and understand what makes a balanced diet. They should also consider the ingredients for their recipe and the impact of food on the environment.
The recipe should include plant-based foods, pupils will need to demonstrate that they have considered the use of different plant based ingredients - fruit/ vegetables, whole grains, beans and pulses, nuts and seeds and dairy alternatives such as soya alternatives to milk and yogurt.
As one of the Livewell principles is to moderate your meat consumption, other plant protein ingredients can be considered as part of the recipe. For example using less and better quality meat and substituting some (or all) of the meat for beans or pulses in a bolognaise sauce
Using their knowledge of the Eatwell plate and the food groups that make up a healthy balanced diet, pupils need to consider ways to use less saturated fat, salt and sugar in their chosen dish.
One third of our food is lost or wasted. Pupils may want to consider ways they can use up leftovers of food or maybe they have frozen some of their produce that they have grown in their school gardens that could now be used to make a delicious fruit crumble or wonky veg soup.
Terms and Conditions
Please don't forget to read our wonky veg terms and conditions. You might also want to find out more information about Livewell and the Eatwell plate.