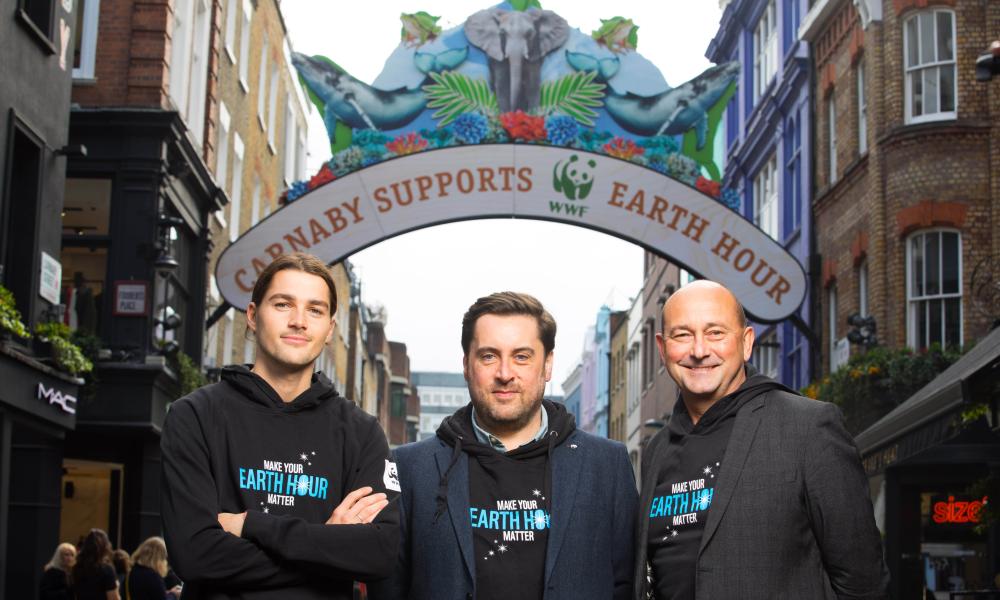 Carnaby Street supports Earth Hour
For the second year running, Carnaby Street's world-famous arch is hosting some amazing wildlife; including blue whales, tigers, walruses and an orangutan taking centre stage, in support of Earth Hour.  
The reveal of this year's arch was down to WWF ambassador, activist and social influencer Jack Harries, Gareth Redmond-King, Head of Climate Change at WWF-UK and Simon Quayle, Director at Shaftsbury, marking the countdown to Earth Hour on Saturday 30 March. The arch highlights the critical message that, with wildlife populations having declined by 60% in less than 50 years, we must come together and call for urgent action to stop devastating climate change and nature loss worldwide.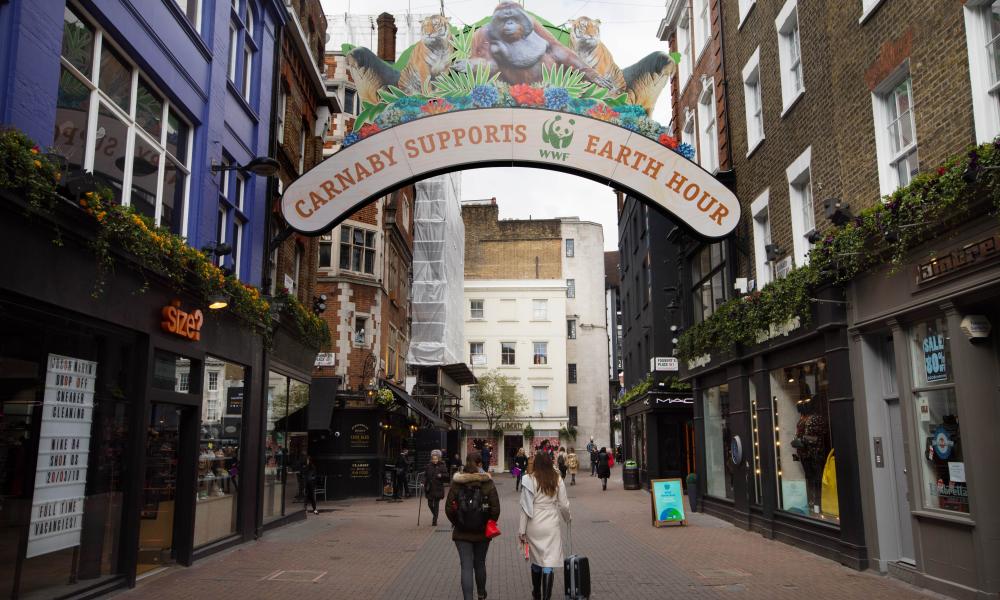 Get involved with Earth Hour
Carnaby will be switching off their amazing light installations for Earth Hour including; the iconic Carnaby bulbs and plug on Ganton Street and Julian Opie's street art piece 'Shaida Walking' just off Carnaby Street on Broadwick Street, to show their support for protecting the planet and to take part in the global moment. Carnaby tenants will also be getting involved; Dr Martens' will be turning off their interactive window screens, Greek restaurant Pittabun will be switching off their lights and serving a special WWF Earth Hour bun and Jeweller's Joy Everley will have a special promotion on their panda charms.
On Saturday 30th March at 8.30pm, millions of people around the globe switch off their lights and organise events – at home, in their community or in their towns or cities – to show they want to protect our amazing planet. 
Visit Carnaby.co.uk for full tenant activity and more information.