Have you ever noticed how many of the leather products we buy come from India? Shoes, belts, wallets, handbags, equestrian equipment… the list goes on.
Many of these products are produced in tanneries along the iconic Ganges river and sadly the industry is contributing to the declining health of India's precious river.
At WWF, we're working with nine UK high street brands to take action through water stewardship to protect the Ganges by working with tanneries to improve practices and policy to support the industry to become more sustainable. You can read more in this blog from our Water Stewardship Manager, Kathy Hughes.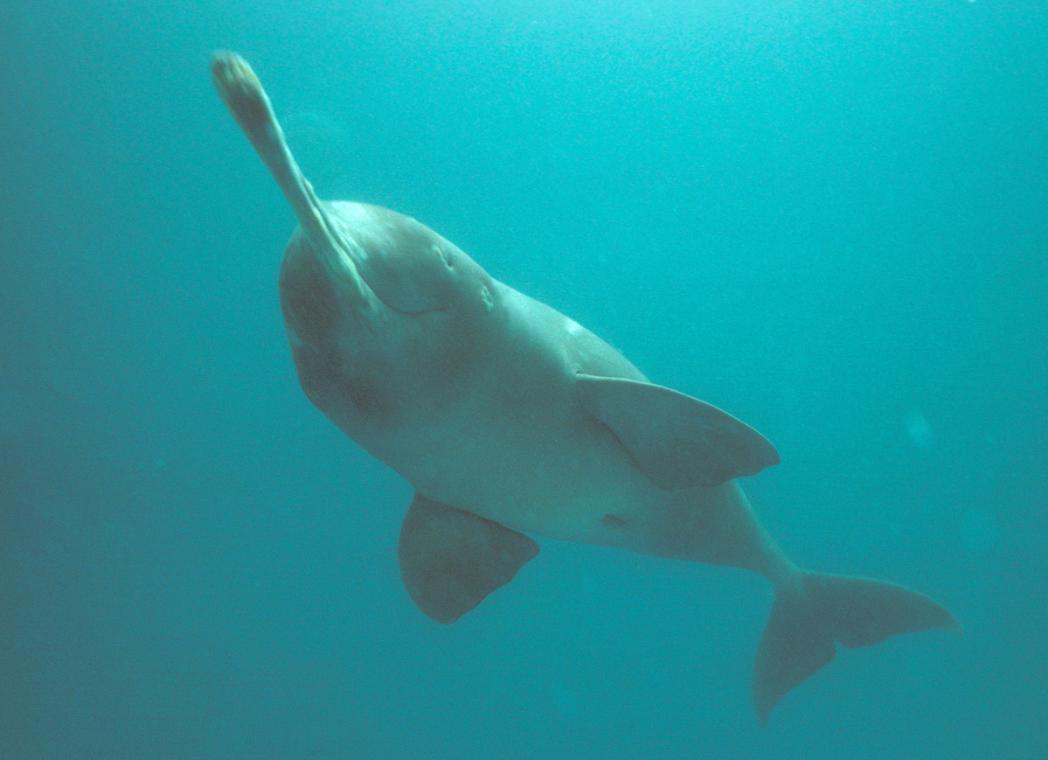 © WWF-Canon / François Xavier PELLETIER
The Ganges river dolphin, one of the river's most at-risk animals due to the combined impacts of fishing, pollution, dams and barrages.
Next time you're buying something leather that was produced in India, see if the brand tells you anything about its sustainability policy, and if it doesn't, make sure you ask them what they're doing to ensure their products aren't negatively impacting the Ganges river. We can all help make a difference to the Ganges.
Meanwhile on the other side of the world...
Did you know that the Pantanal River is the world's largest freshwater wetland? It's a seasonally flooded plain that swells with water from the Paraguay river tributaries in summer and a unique place to spot native wildlife like jaguars in its marshes  
But, a new report from WWF-Brazil has announced that just 45% of the headwaters region of the Pantanal is preserved, and its legal reserve has a deficit of approximately 392,000 hectares.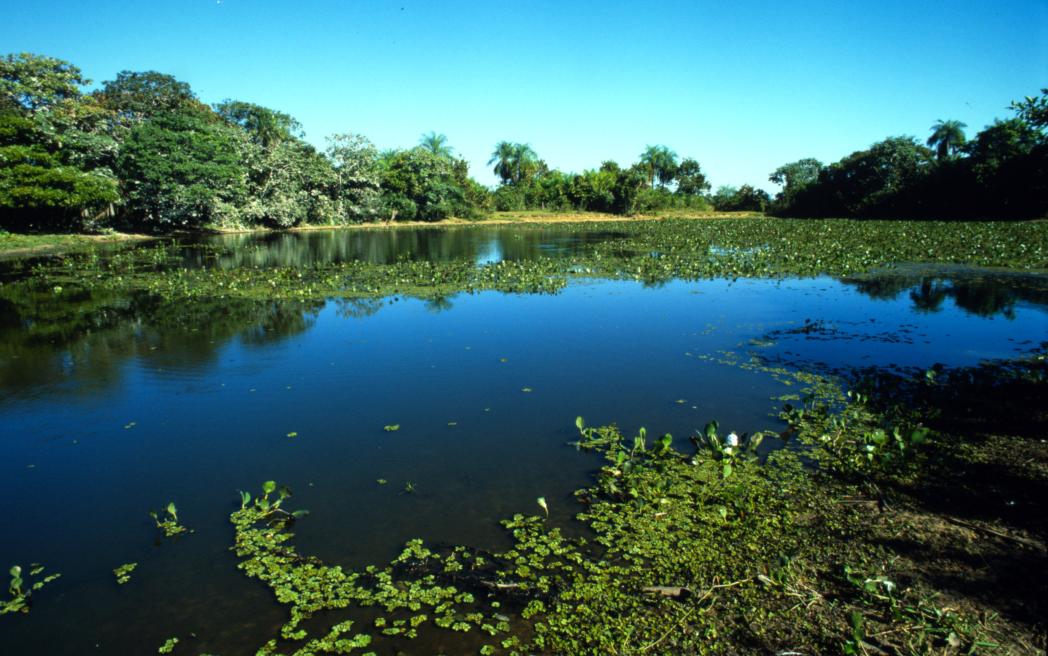 Juan Pratginestos / WWF
The headwaters are found in the Alto Paraguay basin and are the waterways that feed the great wetland. Without a healthy supply of water from the headwaters, the Pantanal simply wouldn't exist.
While the Pantanal itself is 82% protected, greater protection must be extended to the rest of the wider ecosystem if its future is to be preserved. To find out more, you can read this blog.
Other examples of our water work
In addition to our work in the Ganges and Pantanal, we're working in the Mara, Yangtze and Mekong river basins too through the HSBC Water Programme to help support lives and livelihoods, and protect habitats and species.
We'd love more companies to join our Leather Buyers Platform, so if you work for a UK business with supply chain links to India, please email WaterStewardship@wwf.org.uk