As the festive season gets underway, there's an increase in people who are opting for a more sustainable Christmas. Is it time for a more thoughtful approach to Christmas? 
A recent survey found that over half of Brits are favouring a more sustainable Christmas. Carry on reading to get inspired about how your Christmas can be a little greener.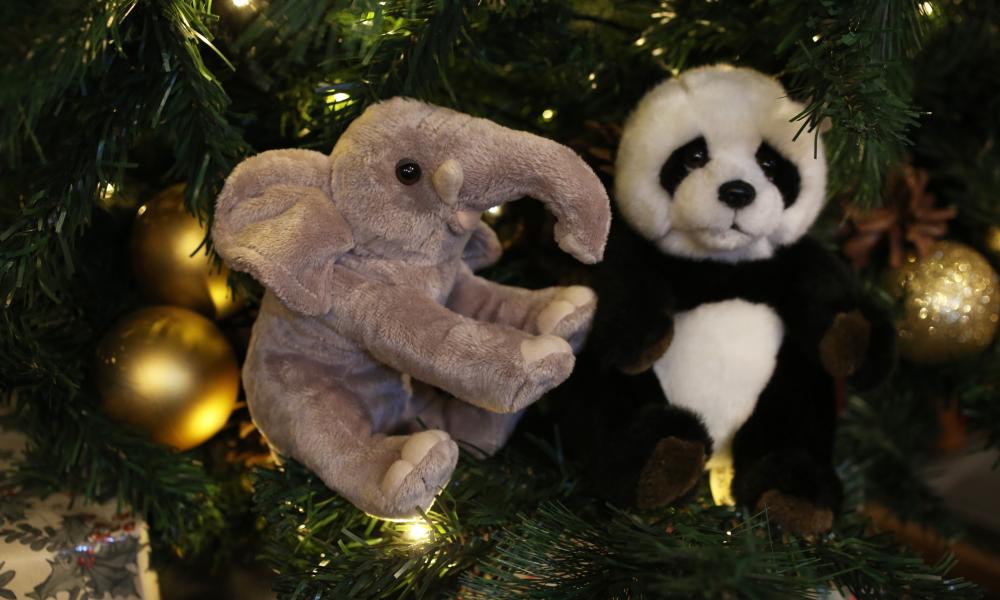 Gifting
This Christmas, the UK is set to receive a staggering 70 million unwanted gifts – this is more than one per person! With over a third of the nation feeling pressured to buy more gifts than they would like, it's time we change this, and start opting for quality over quantity. However, a quarter of you already have this mindset, and will be buying fewer presents this year. Here are our tips on how you can gift in a greener way.
Avoid battery operated items where possible. Batteries are hard to dispose of, and usually end up in landfill and the chemicals inside can end up in our local environment. Stick to electronic items that use mains electricity, or if you can't avoid batteries, use rechargeable ones.

Gift an experience, rather than a product. Be like the 1 in 8 people who are already opting to gift an experience over a physical present. Not only will this lessen your Christmas footprint, it will mean Christmas comes twice for the receiver, when they get to go on the experience!

For a gift that keeps on giving, why not adopt an animal with a monthly donation. The adopter will receive a welcome pack to unwrap on Christmas day, and they'll be updated throughout the year on how their adopted animal is doing.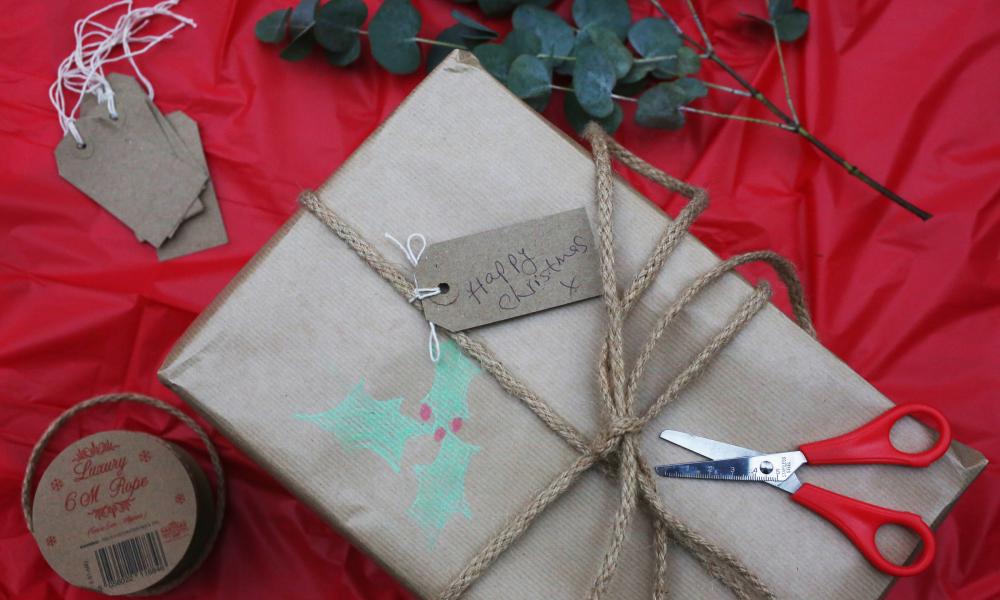 Wrapping
Now you've got the gifts sorted, how are you going to wrap it? It might surprise you to learn, along with the 84% of UK adults, that most wrapping paper can't be recycled. This is because a lot of wrapping paper has a shiny layer which isn't recyclable! Here, we share our tips on how you can become a conscious wrapper.
Swap your regular wrapping for brown paper, recycled paper, or our very own

panda paper

! These are all alternatives that can be widely recycled. Whatever paper you decide on, check that it is FSC certified and is from a reputable source.

Alongside the 84% of people who think most wrapping paper is recyclable, 62% of people think ribbons and bows can be recycled too. This isn't true. After Christmas, make sure you remove all ribbons, bows and sellotape from your recyclable wrapping.

Get creative with your wrapping, and go tapeless! Follow a method of folding your paper that doesn't require sticky tape, or why not opt for a present within a present? A box, scarf or bag could act as wrapping, and double up as a second gift.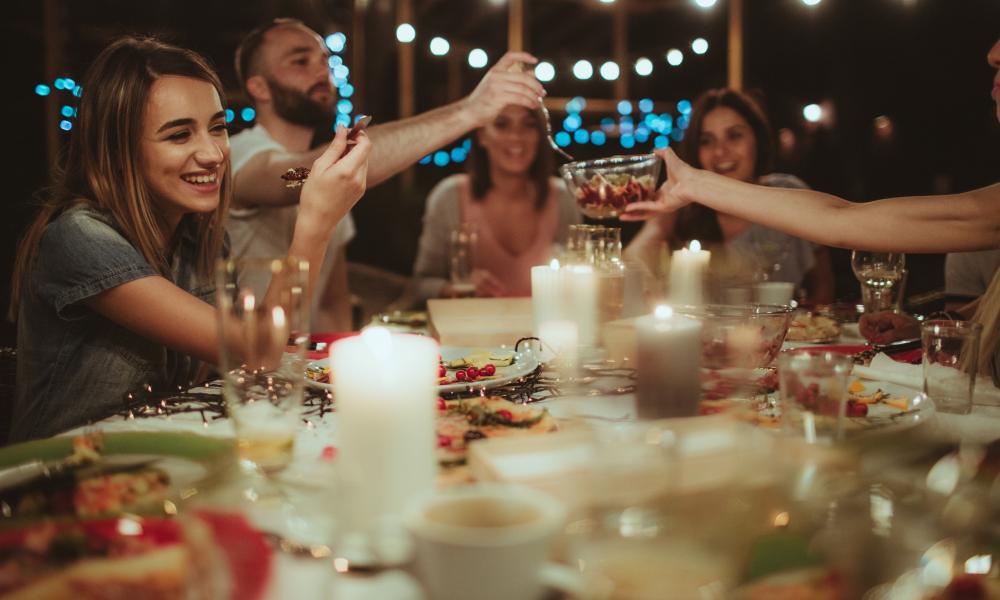 Food
The food and agricultural industry is the biggest driver of biodiversity loss worldwide. So it may not surprise you that it's important our goodwill isn't overshadowed by our greed during the festive season. Here are some of our tips to ensure your Christmas glut is guilt-free. 
Plan ahead! Did you know that a third of food across the globe is wasted? Christmas is often the time of excess, but by planning ahead you can limit food waste.

For food that is ultimately leftover, turn these into great alternatives. Add your leftover turkey to a risotto, or use up those excess potatoes in bubble and squeak! The options are limitless.

Join the 1 in 10 people who will be reducing their meat consumption over the festive period. There are some great alternatives out there, which are kind to the planet, and to your pocket, and your body!

Be conscious of what you're storing your food in. When looking at leftover, try replacing single-use items with reusable Tupperware, or beeswax wraps. And leave the disposable plates in the supermarket! They may be paper, but once they've been used, they are no longer recyclable.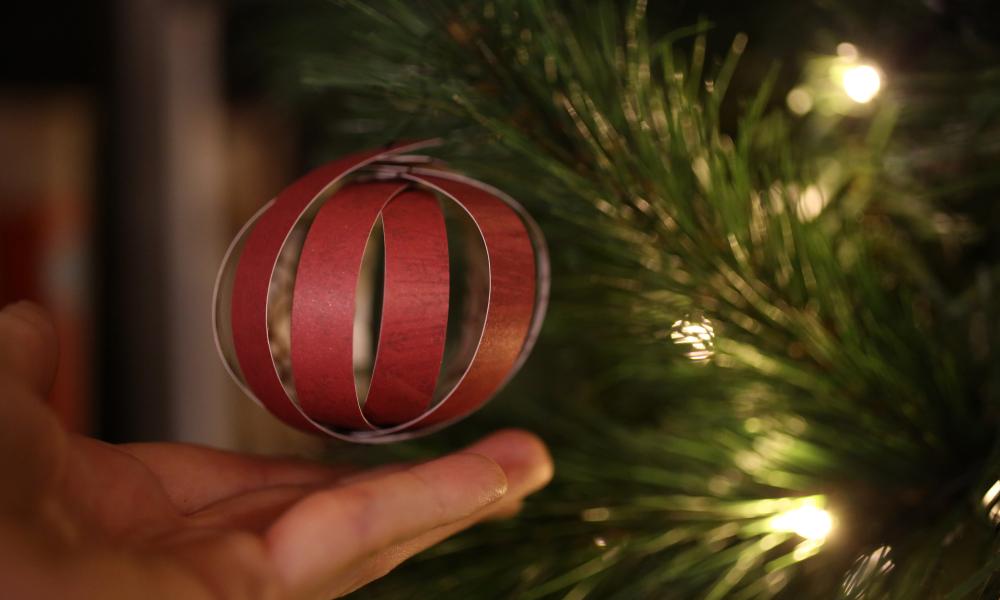 Trees
The tree is often the centre-point of Christmas, but there are ways that you can make your tree more sustainable. Here's how…
It may surprise you to learn that a real Christmas tree is more environmentally-friendly than a fake one. Plastic trees can take hundreds or thousands of years to decompose, harming our environment.

Be aware of what happens to your tree! If it's potted, think about replanting it. Or get it recycled, and turned into wood chips. Check your local council website for their sustainable collection services.

Why buy a tree, when you can rent one! Many garden centres now offer a rental service, but make sure you look out for the FSC-certification logo to be assured of origin.
Whatever your plans are to make your Christmas more sustainable, it's time to get wise with waste. 93% of Brits said they are planning on recycling as much waste as possible, but many of us are confused about what can and can't be recycled. Do your research, and find out logos to look out for to ensure your waste is recycled. Last year, it was estimated that 100 million black bin bags' worth of waste was thrown out. Let's try and reduce that number this year.