The UK will hold the Presidency of the UNFCCC Conference of the Parties from the start of COP26 so will be responsible for what that session, in Glasgow, achieves. First and foremost, that needs to be climate action ambition. According to the Intergovernmental Panel on Climate Change (IPCC) Special Report on Global Warming of 1.5°C, global CO2 emissions need to decline by about 45% below 2010 levels by 2030, reaching net zero around 2050, to be on track to limit global warming to 1.5°C by the end of the century.
What is an NDC?
A nationally determined contribution (NDC) is a national plan for climate action. It usually has a deadline of 2025 or 2030, and includes commitments on mitigation, adaptation and finance. The NDC should also include information to facilitate clarity, transparency and understanding (ICTU) including why a country deems their contribution to be fair and ambitious. The Paris Agreement, reached in 2015, calls on countries to increase the ambition in their NDCs every five years. In order for the world steadily to increase global ambition over time, countries should update their NDCs for the first time in 2020.
UK's NDC
The global climate summit in Glasgow 2021 is a unique opportunity for the UK to show bold leadership and set us on the path to the greener, fairer future that we all want. To be credible hosts, it's essential that our government shows world-leading ambition by committing to cutting our emissions by at least 72% by 2030 (including international aviation and shipping) and contributing our fair share to global emission reductions by supporting developing countries to green their economies too.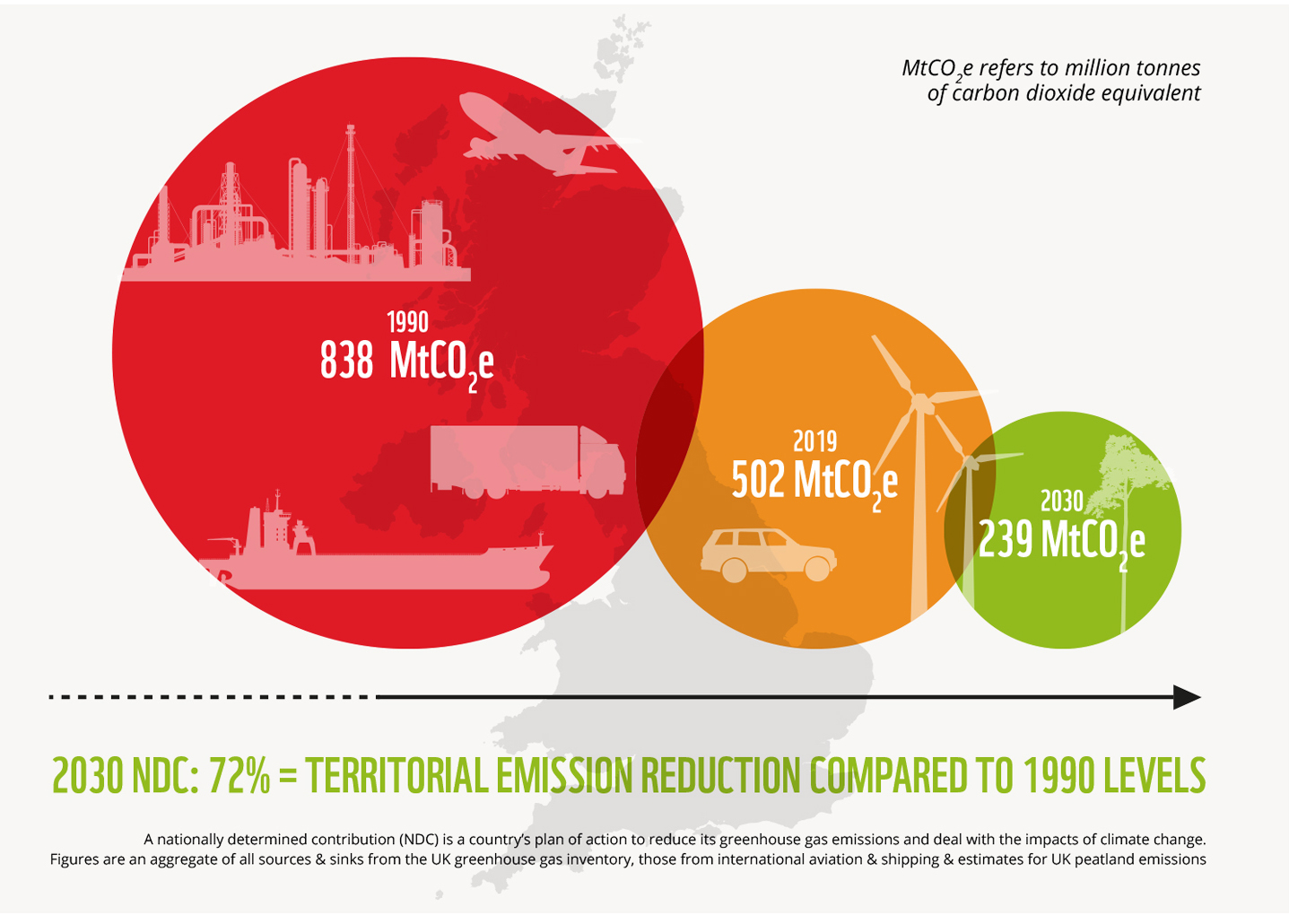 The UK is historically the fifth-largest contributor to carbon emissions in the atmosphere, despite having less than 1% of the global population. Beyond reducing territorial emissions by 72% by 2030 (including international aviation and shipping), the UK must also recognise its 'fair share' of the global effort needed to achieve the Paris Agreement. As COP26 President, the UK must lead efforts to close the gap between NDCs and what is required to limit global temperature rise to 1.5°C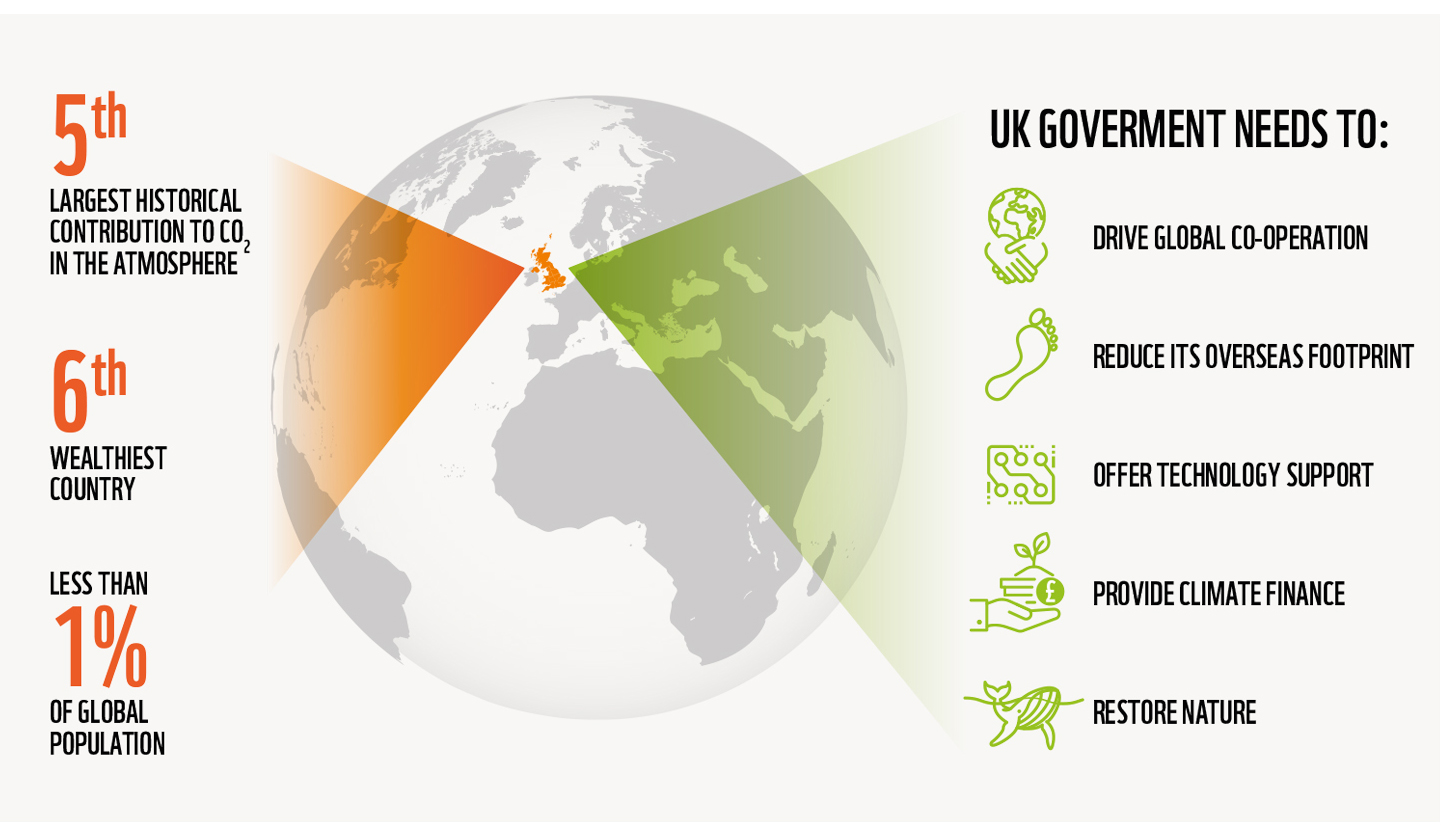 This analysis is based on a report written for WWF by Neil Grant at Imperial College London, working independently via Imperial Consultants.