10 March 2017
Ellie Goulding joins our call to make climate matter for Earth Hour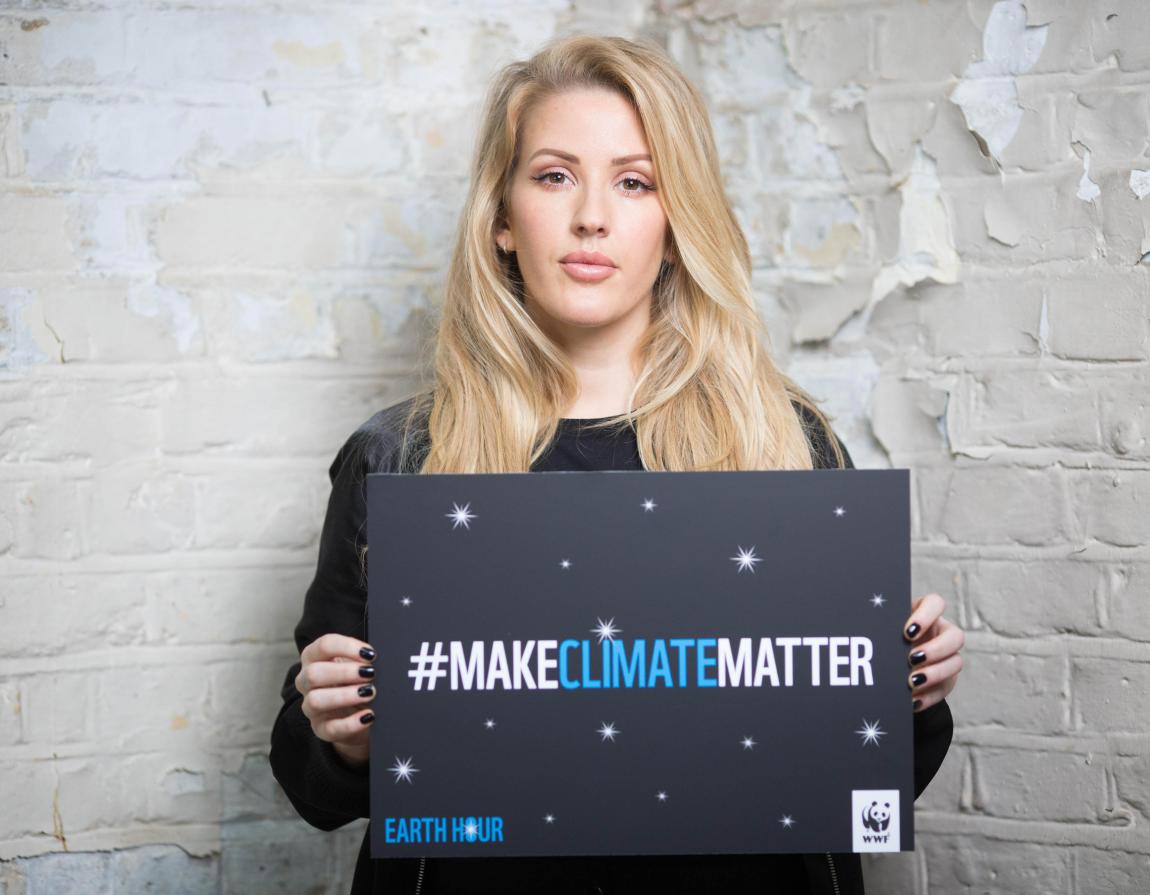 International musician, Ellie Goulding has joined our call for action on climate change ahead of this year's Earth Hour. Kick-starting the countdown to the global switch off, Ellie is encouraging her millions of fans to sign up to Earth Hour and show support for action on climate change by sharing #MakeClimateMatter on social media.
Add your voice to our call for action
      Sign up to Earth Hour
Ellie may be best known for her award-winning hits and sold-out concerts, but she is a long standing advocate for action on climate change and after attending a WWF lecture last year, she's become a strong supporter.
"I first became really concerned about climate change after I became a vegetarian and started looking into the impact food production can have on the planet. I have always loved the natural world and the thought that future generations won't get to see the species and habitats that we take for granted is both immensely sad and concerning.
"I'm calling on everyone to support Earth Hour and share #MakeClimateMatter to show Governments around the world that we have to act now before it's too late." said Ellie.
The ambition of this year's Earth Hour (which takes place on 25 March 8.30pm-9.30pm) is to unite millions with a strong call for action on climate change. Last year Earth Hour was celebrated in over 178 countries and 6 million people took part in the UK alone.
With 2017 marking the tenth anniversary of Earth Hour, there is no easier way to show you care about the future of our brilliant planet.
Join Ellie and millions of others worldwide this Earth Hour. Show your support – sign up for Earth Hour and #MakeClimateMatter