In his first major speech in the role, the Environment Secretary said he has "no intention of weakening the environmental protections we have put in place while in the EU".
He went on to say he wanted the post-Brexit UK to be: "a setter of gold standards in protecting and growing our natural capital."
During his wide-ranging speech, the Environment Secretary gave an ambitious outline of how the Government would tackle the restoration of nature and the environment.
On climate change, he stated his deep regret at President Trump's stance on the Paris Agreement, saying: "It's our planet too and America needs to know we can only resolve this problem together."
On ivory, he claimed it as his personal responsibility to address the illicit wildlife trade, saying: "we need to take action. It's my responsibility to tackle the trade in illegal ivory."
However, there were no firm commitments on a date for commencing the long-anticipated ivory consultation.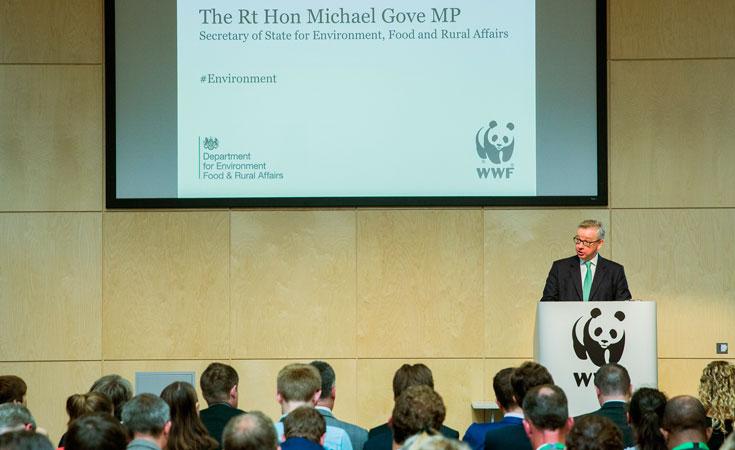 WWF-UK
You can help Gove keep his word on the environment
Mr Gove said the UK can be a gold standard-setter for environmental protections. Your voice is needed to help make this happen. Join our campaign to tackle climate change and demand government action on household emissions