We're fast approaching Earth Hour and it won't be long before we'll be seeing hundreds of millions of people across the world turn out their lights for one hour on 25th March, in a global call for action on climate change.
Support has been fantastic in Wales with all 22 councils pledging their support for the campaign
If you'll be in Wales, but you haven't decided how you'll celebrate – fear not!  We've come up with 5 exciting things to do…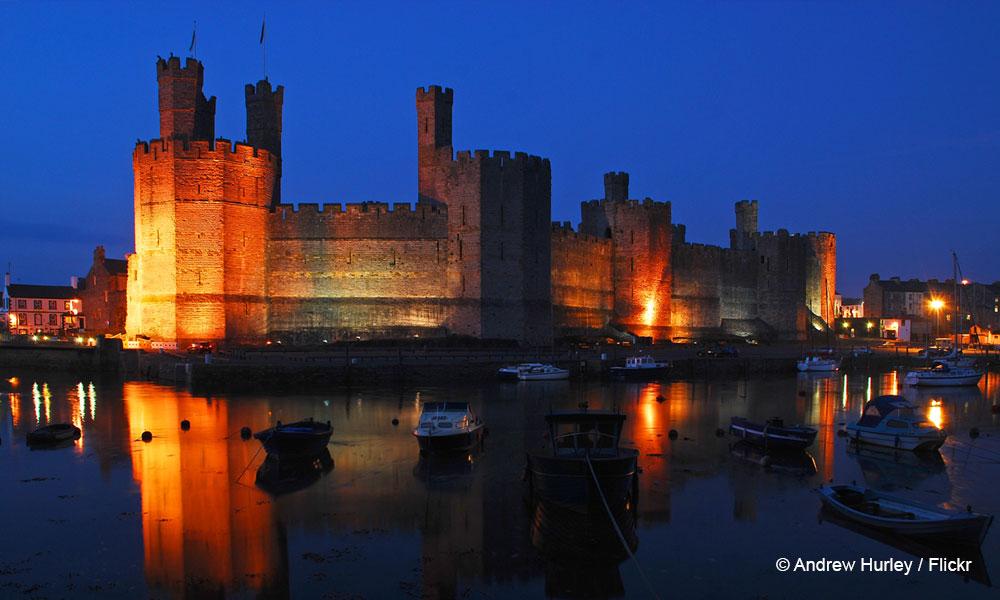 1. Go and see a landmark turn off
Thousands of monumental structures in 178 countries are set to dim their lights for the hour, and Wales is no exception – there are already 35 iconic landmarks and organisations who have pledged their support.
In the North, you could brave the night to watch the floodlit fortress, Caernarfon Castle, send its usual glittering reflection in the River Seiont into a still darkness.
Down in the capital, John Lewis, City Hall, Cardiff Castle, Admiral and Principality Stadium will all be hitting their switches. With Tŷ Admiral standing proud at 230ft and The Principality Stadium towering 300ft over the Cardiff skyline, a moonlit stroll to an elevated view-point would allow you to spot them disappear into the night.
See which landmarks will be switching off near you.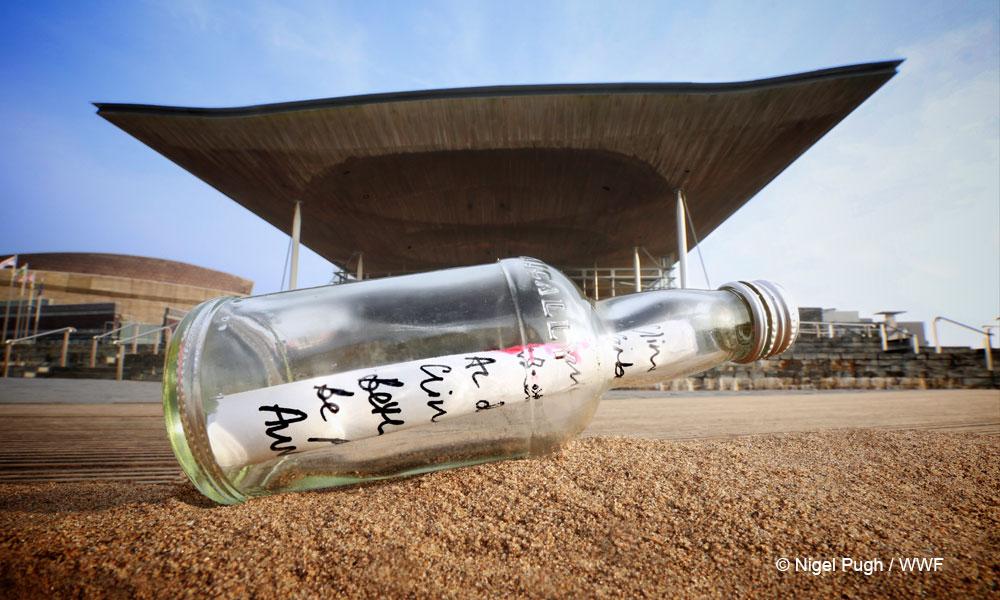 2. Send a #WWFMessageInABottle
This year, to mark the 10 year anniversary of Earth Hour, WWF Cymru has teamed up with artist Lulu Quinn to create a giant 'Message in a Bottle' sculpture. 
The 8-metre bottle will be made up of hundreds of smaller messages in bottles which will showcase the strength of feeling across Wales for climate change action.
If you want your voice to be heard as part of this nationwide shout to the Welsh Assembly, you can send your message too – visit the Message in a Bottle website to be part of this exciting project. 
Big thanks go to the Arts Council of Wales and players of People's Postcode Lottery for supporting this campaign.
3. Attend an event
Many organisations all over Wales are celebrating Earth Hour with events by moon and candle light on the night. Here's a selection:
Head4Arts will be brightening the four Heads of the Valleys counties they support with range of family-friendly crafty indoor and outdoor events.
F.A.N Community Alliance in Neath ­­­will be hosting candle and solar-lit vegan meal for the community.
If you feel like stretching your vocal chords, you could make your way to the stage at Ffwrn in Fishguard, which will be hosting an 'open stage for music, stories and beer'.
There are lots more events Earth Hour map – have a look and see what's going on in your area.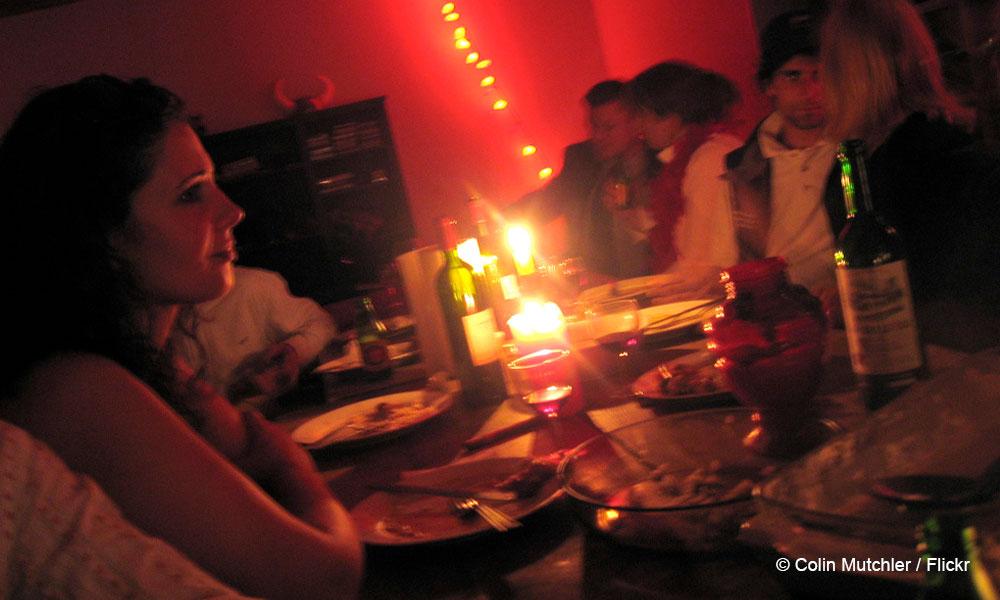 4. Have a candlelit meal with loved ones
Earth Hour is the perfect time for contemplation, and what better way to do that than by sharing a thoughtful conversation over a candlelit dinner.
You could enjoy a cosy meal at home like Rhiannon in Bethesda, who will then be having after-dinner activities, 'playing cards, board games and music' with friends.
Or, if you'd prefer, venture out to a restaurant. Like many restaurants across the country, Dusty Knuckle Pizza in Cardiff will be hosting a 'candlelit dinner for all, accompanied with live acoustic music'.
Take a look at the map to see which restaurants near you will be hosting an Earth Hour event.
5. Add your own ideas to the Earth Hour map!
We love your wonderfully creative ideas – why not tell us what you're doing to inspire the undecided?
Carmel in Machynlleth will be 'sitting by the stream, under the stars, with candles, a firebowl and hot soup'.
Over in Wrexham, Charlotte will be going for a 'late night picnic in the park with friends'.
Or you could be like David in Garth, who'll 'probably improvise, being kind of impulsive and creative' and see what inspiration the night brings...
Earth Hour Map
Whatever you decide to do, enjoy the evening!  Share your celebrations on social media using #EarthHourWales and #AwrDdaear – together, let's really make Wales' 10 year anniversary of Earth Hour matter!