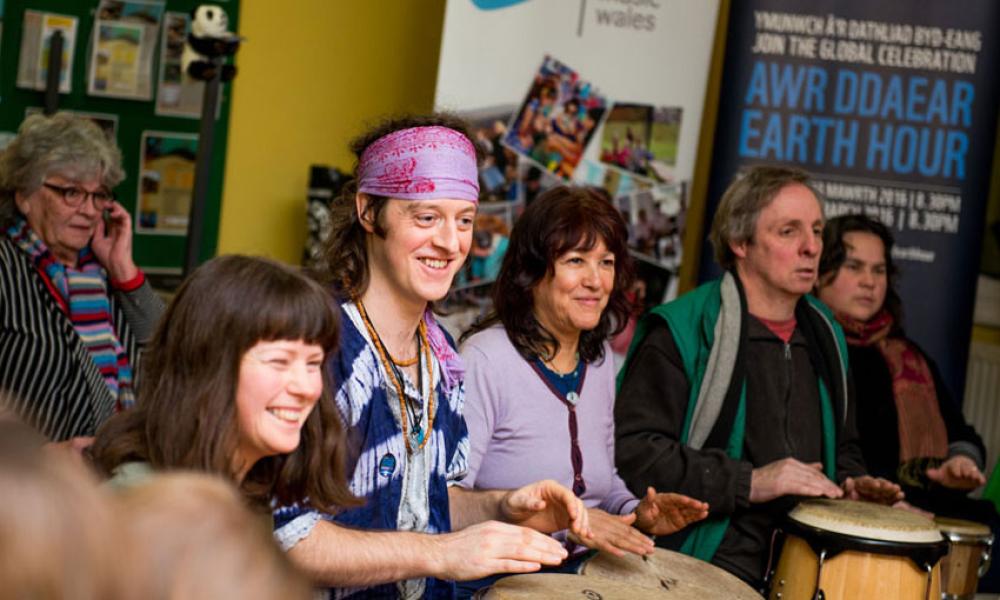 Get creative for Earth Hour
As part of our 10th anniversary #EarthHourWales celebrations, we are holding a series of free, creative workshops with artist Lulu Quinn and writers Bethan Gwanas and Clare Potter.
The workshops will be an opportunity to get creative, while coming up with solutions to tackle climate change!  Your work will be used as part of a special art project that we'll reveal in the run up to Earth Hour, which takes place between 8.30pm and 9.30pm on 25 March 2017.