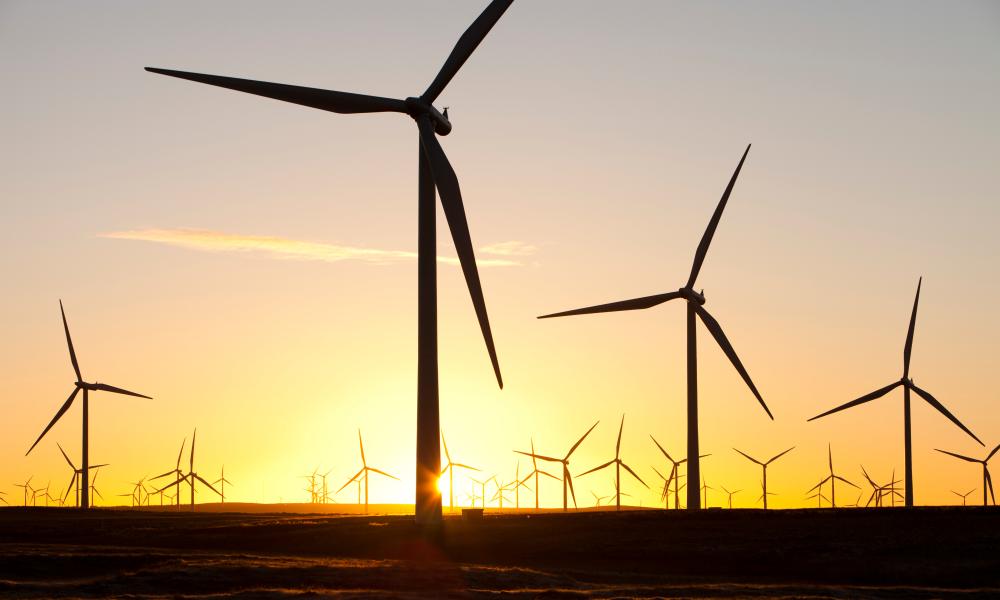 End UK support for fossil fuels
This means phasing out fossil fuel subsidies and using this money to expand renewable sources of energy.
Overhaul of government finances
Putting climate action at the top of the government spending priority list, alongside health, education and security.
Stop pollution from our homes
Legislation that requires all new homes to be zero-carbon and delivering efficiency measures for other UK homes. This would save money, stop the wasting of energy and reduce emissions.
End petrol and diesel vehicle sales
Pushing forward our commitment to end sales of diesel and petrol vehicles to 2030 will tackle climate emissions and air pollution.
Restore nature and remove carbon
Restoring nature addresses the natural removal of carbon from our atmosphere. We need to plant trees, restore peatlands, expand wetlands and farm efficiently.
We are the last generation that can stop climate breakdown. It's a choice. Are you for your world, or against it?
Greta Thunberg, the school strikers, Extinction Rebellion and Sir David Attenborough have managed over the last few weeks to do what climate campaigners have been working hard to do for the last three decades – to get the message across to the British public that we are facing a climate emergency.  Whatever you think about their various tactics, the message is absolutely right: climate change threatens our future and we are running out of time to tackle it.
Luckily, this is a crisis with a solution – rapid and deep emissions cuts.  We have already promised our international partners that we will do our bit to prevent climate disaster by signing up to the Paris Agreement in 2015.  By doing so we committed to reducing the UK's emissions to net-zero in the first half of this century.
This week, the Committee on Climate Change publishes advice on how we get there and their advice must become the government's blueprint for tackling the climate emergency. But while the Scottish government has already acknowledged that there is a climate emergency and committed to delivering the Committee's advice, it remains to be seen whether there is enough political will in Westminster to follow suit.  In the past the UK has been a climate leader, but right now Ministers are actively doing things which will make it much harder to get to net zero rapidly enough. 
How committed to the Paris Agreement can we really claim to be while simultaneously expanding Heathrow, fracking for new gas supplies and subsidising fossil fuels in the UK to the tune of £10.5bn a year? Put simply, it's impossible to meet our Paris commitments while waving through these climate destroying policies. 
Extinction Rebellion says net zero should happen by 2025.  Bold is good, but net-zero emissions in six years' time is probably impossible. But our research shows that net zero by 2045 is absolutely possible. As the birthplace of the industrial revolution, the UK has been emitting longer than anyone and, as an advanced and wealthy country, we can and should move faster. 
Getting there may – as Greta put it the other day – require 'cathedral thinking'. We must put the right policy foundations in place to get the job done, and then use innovation, investment and ingenuity to get there as fast as possible. Delivering this would require us to treat this crisis as a crisis, committing to rapid action now so that we can make the progress necessary in the next few years.
That means, first and foremost, escalating climate action to be a top priority for every part of government. Back in 2011/2012, government did this for the Olympics. Whitehall swung into action to co-ordinate and the London games was hailed as a huge success on the global stage. Just a few weeks ago, it was ready to swing into crisis mode again for a no-deal brexit. Climate change is an existential crisis, yet we are still to see even a hint of the urgency, planning and resourcing for climate change that appears so readily available elsewhere.
We hope that the energy and challenge offered by David Attenborough and the protesters means that this is going to change.  If it does, here are five things essential to tackling the climate emergency.
Firstly we need a green spending review - a root and branch overhaul of government finances to push climate action spending to the top of the priority list so it sits alongside health, education and security.
Secondly, we must phase out all subsidy to fossil fuels and reroute this public money to expand renewable sources of power – including the cheapest forms: onshore wind and solar.
Thirdly, we need to tackle emissions from our homes. That means legislation which requires all new homes to be zero-carbon, and delivering energy efficiency measures for the 20m UK homes that are wasting energy, and therefore money.  Government must also pull together citizens, experts, businesses and finance to map a solution to heating our homes – replacing gas with clean alternatives.
Fourthly, transport accounts for a quarter of our emissions.  We must push forward our commitment to end sales of petrol and diesel vehicles by a decade to 2030 – not 2040 – which will both tackle climate emissions and air pollution.
And fifth, we need to address the removal of carbon from our atmosphere. Brilliantly, nature can do some of this, if we protect and restore it – there is so much we can do by planting trees, restoring peatlands, expanding wetlands, farming in ways that improves soil quality, and planting seagrass around our coasts.  But we also need serious investment in new technology to capture and store carbon.
Whilst all other UK party leaders met Greta in Parliament last month, Theresa May was conspicuously absent. But there should be no crisis more pressing for our Prime Minister than facing up to our planet's climate emergency. This is a global problem; Paris is a global solution.  But we need brave leaders to step up to the challenge of delivering the Paris commitments and bring others with them.  The UK could – and should – play that role.
This article was first published in Business Green, and can be found here.