15 February 2018
His Royal Highness Prince Charles hosts thank you lunch for WWF supporters
HRH hosted a heart-felt Thank-You lunch on Valentine's Day, in appreciation of some of WWF's amazing supporters.
In his role as WWF UK President, HRH joined WWF ambassador Sir David Attenborough, WWF UK CEO Tanya Steele, Sir Andrew Cahn - Chair of WWF-UK Board of Trustees and a range of WWF supporters from all walks of life at Clarence House.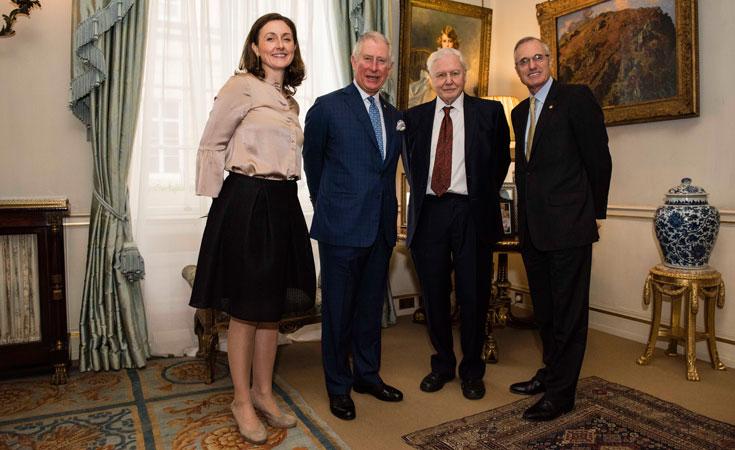 Holly Wren
HRH joined guests to hear about how our wonderful supporters are going above and beyond for our planet: from multi-marathon runners, to heads of Green Ambassador schools; high-profile backers, to sustainable business champions; scientists dedicating their life to conservation; and staff from the Wildlife Crime Unit.
Our amazing supporters all deserve a huge thank you. Over 332,000 members of the UK public helped us to raise more than £60 million to fund vital conservation work in 2017. Hundreds of thousands of people took part in campaigns like Earth Hour, and joined our call to stop the illegal ivory trade
We're delighted HRH was able to share his appreciation too.