The holiday plastic choking our oceans
From plastic straws to inflatable toys – our holiday plastic is choking wildlife. We all have a role to play in fighting back.
With summer upon us, many of us are no doubt looking forward to sun-filled holidays by the sea. But just how much plastic are we leaving behind?
Our new report shows that holidaymakers cause almost a 40% spike in plastic entering the Mediterranean Sea each summer – choking birds, fish and turtles. And the majority of this waste comes from Turkey and Spain, followed by Italy, Egypt and France – countries where over 34 million Brits are preparing to holiday this year.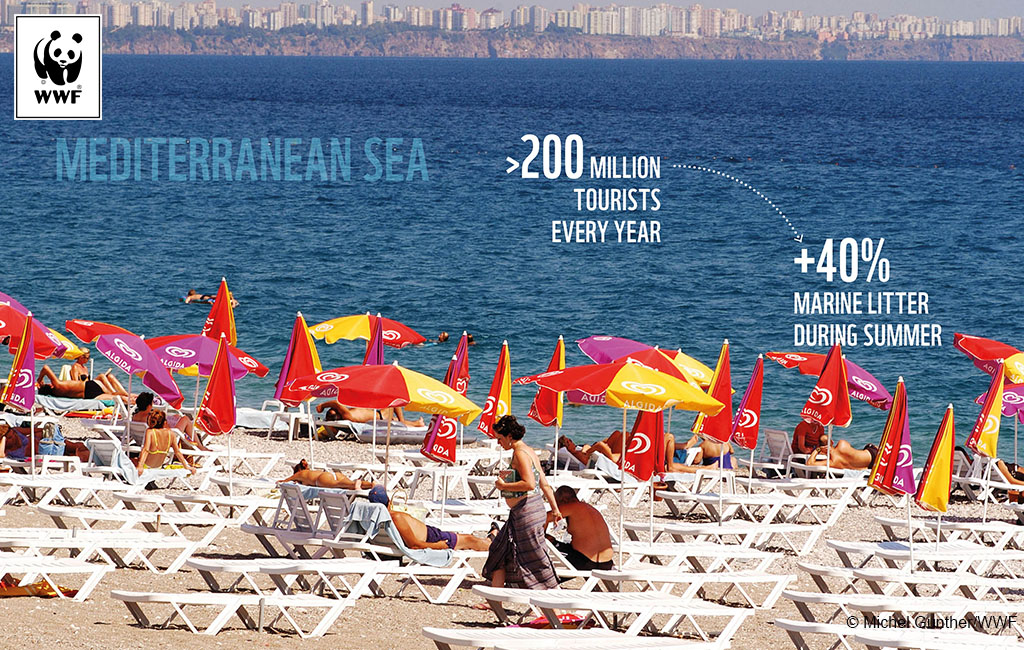 With plastic pollution choking our seas and killing our wildlife, we're calling on everyone to #PassOnPlastic this summer, and join our fight against plastic pollution.
Here are just some of the shocking stats from our report – all urgent reasons to take action:
One sea turtle out of two has ingested plastic, while 90% of the world's sea birds have fragments of plastic in their stomach.

Europe is the second largest plastics producer in the world, dumping as much as 500,000 tonnes of plastic in the sea every year – the equivalent of 66,000 full rubbish trucks!

Around 700 marine species are threatened by plastics – with 344 species found trapped in plastic globally.

Microplastics have reached record levels in the Mediterranean. Someone eating fish in Europe could ingest up to 11,000 pieces of microplastic per year.

Without action, by 2050 there could be more plastic in the sea than fish.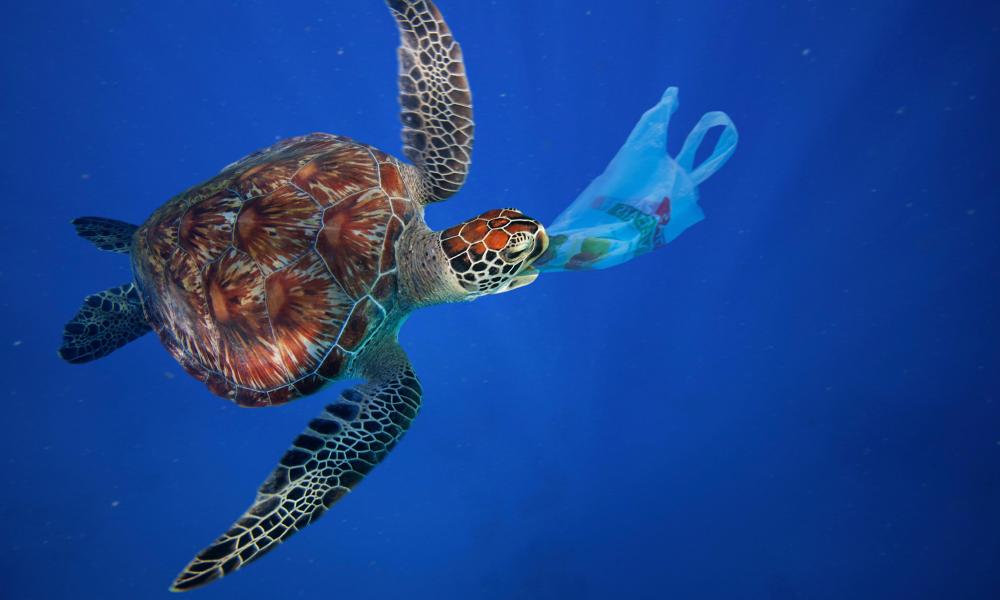 © Paulo Oliveira / Alamy Stock Photo
Join the fight
We're working with Sky Ocean Rescue to protect our oceans and help people #PassOnPlastic. But we need all the support we can get. We need to build a huge movement if we're going to turn the tide on plastic pollution.
From cutting down on your own single-use plastic waste, to helping us take the fight to businesses and governments, there are plenty of ways you can get involved. Join our fight to stay updated on the best ways to help.