"In 1850, when the industrial revolution took off in earnest, there were 1.2 billion people on the planet. A century later, that number more than doubled to 2.5 billion. It took just 37 years to double again and now more than 7.7 billion humans live on our planet. As a species, we have benefited more than any other from the peculiar set of circumstances that make life possible on earth. But our presence, and the way we live, is causing terrible destruction" - Gareth Redmond-King, Head of Climate Change at WWF-UK 
Melting ice caps, wildlife extinctions, deforestation – our headlines are full of news of our climate and nature emergency, and it's only getting worse. We are the first generation to know we are destroying the planet, but the last that can do anything about it. Is this the world that we want to bring new life into? 
This is the topic of conversation for Lungs, the latest production from the Old Vic theatre, which we have collaborated with.  
What can I do to help fight the climate crisis?
Even if our population stopped growing today, we would still be living beyond the planet's means. Our levels of consumption urgently need addressing. We need rapid and deep cuts to emissions, and we need to restore and protect nature both at home and globally. 
As individuals, communities, businesses and organisations, we need to look to the choices we make, and how these can help reduce our own carbon impacts. From changing banks, to moderating your meat, there are plenty of things you can do to live more sustainably.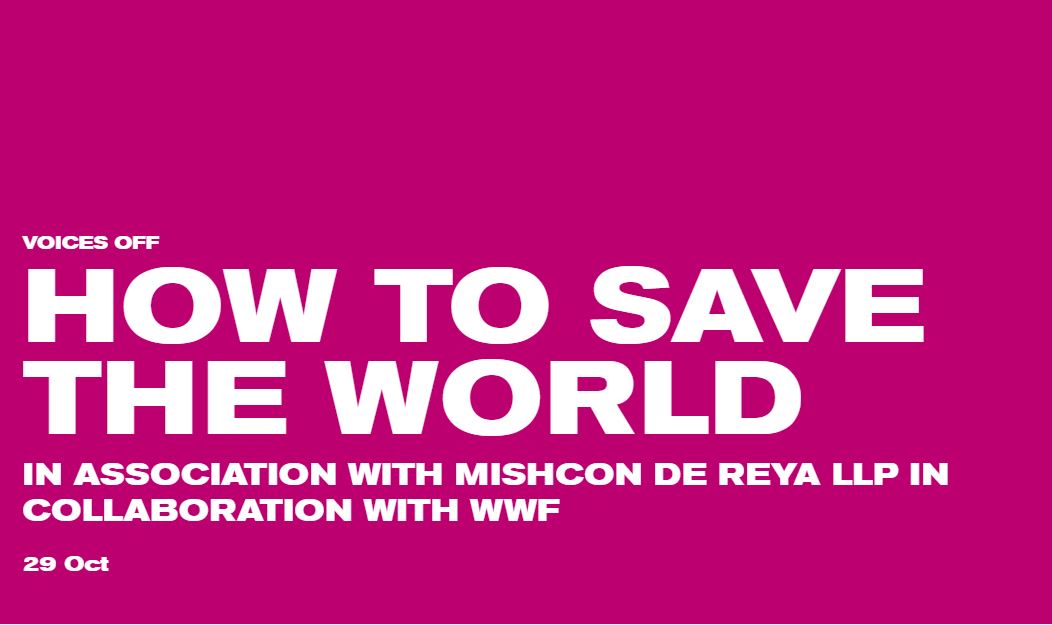 Old Vic theatre
Join us for the Voices Off panel discussion
As well as the production, the Old Vic theatre is also hosting a panel discussion on 29 October talking about this very topic. Joining them is our Director of Campaigns and Public Affairs, Fanny Calder, WWF-Ambassador and Environmental Activist, Jack Harries.