Send us your stories
Please share your stories with us, we'd love to hear how your youth group is celebrating Earth Hour this year. Simply share your Earth Hour stories by completing either our short survey or emailing us at youth@wwf.org.uk When you share your story, we'll also enter you into our prize draw with a chance of winning an animal adoption for your youth group!
4th Newport Pagnell Brownies
The Brownies with the aid of the parents will be turning off their lights at home. As we have broken up for the Easter holidays, we will be doing various activities with the girls to promote helping the environment when we return. We have already had a talk from a member of Milton Keynes Recycling Centre and we all made a bag from an old T'shirt. We will be trying to organise a trip to the recycling site to see the work in action, and the items that are made from recycled goods.
Kendle Scouts
We are camping this weekend and will spend the Earth Hour sat around a camp fire completely self-sufficient.
1st Whittington Rainbows
We discussed different things we can do individually to help look after the planet and then made the promise wands.
1st Kingswood BP Scouts
We have asked all our families to take part in Earth hour by switching off lights and electronics and having 'family time' playing cards or board games together, some have made earth hour lanterns to put in the garden to show their participation and we have had discussions about saving the planets resources.
1st Groomsport Guides
We held our own Earth Hour evening (well 2 hours!) where we had a recycling/litter picking scavenger hunt around the village, we played glow in the dark bowling, some other games in the dark and made this fabulous picture of Earth out of glow sticks before all pledging a promise to our planet - promises included cycling to school, walking more, recycling more, using reusable bags and bottles etc!
The photo below was made by our 7 guides and represents earth and this is where we gathered round to make our promises and raise awareness!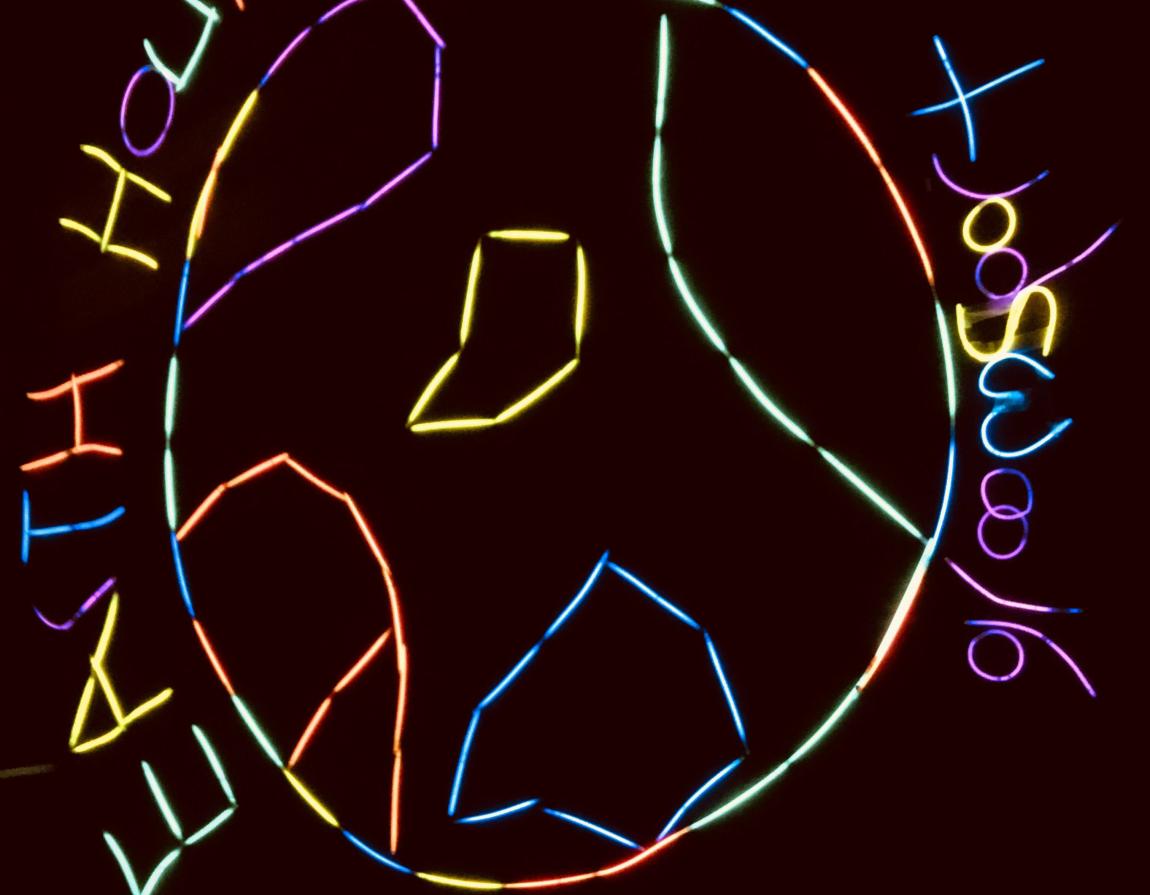 55th Jordanhill Brownies
During our meeting we had a chat about what Earth Hour is and why we should mark it. The brownies then made posters to take home.
6th Earley Brownies
We made willow and tissue paper lanterns. We then went for an explore outside in the dark and saw Orion and the Great Bear. All this was followed by hot chocolate with cream and marshmallows whilst the brownies wrote environmental promises to keep in our promise jar.
1st Bodicote Guides
Night hike with no torches, then non cook pizza and after eight smores
1st Caerphilly Cubs
We will be attending an event at Parc Penallta where we will be focusing on the organic theme and the threats facing our seas as a result of climate change through a lantern parade, crafts and storytelling. Cubs are also encouraged to take part in the Lights Out hour and do an activity such as art in the dark or a candlelight tea party. We will spend time discussing everyone's activities after the Easter break and using the resources for leaders.
The BIG Project
We are completing a 6 week block of activities for children aged 7-9 years, delivered in partnership with Edinburgh Greenspace Trust to raise awareness of environmental issues. This week in our youth clubs we did The Earth Hour Quiz and made posters which we put up in the school.