In July, WWF launched a competition with WILDLABS to find novel solutions for the growing problem of conflict between people and wildlife. The global competition challenged tech-savvy professionals, engineers and designers to come up with an idea that would help minimise conflict to protect people and wildlife. It received entries from 13 different countries, and just two winners were chosen.
One of the winning ideas comes from Surrey local Alasdair Davies, who proposed using infrared heat sensors to create technology to help detect tigers and polar bears when they get close to villages. It then sends an alert to locals to make them aware that the animal is coming, giving them time to take appropriate measures to protect their property and livestock. This also helps to protect the large carnivores by stopping retaliatory killings.
Niki Rust, our Technical Adviser on Wildlife, highlights the innovation as "exciting", as it will "provide a low-cost, easy-to-use and all-weather solution to the problems of living in close proximity to deadly animals. It could be a truly revolutionary game changer on the road towards coexistence with nature."
The other winner, Netherlands-based ShadowView Foundation led by Laurens de Groot and Tim van Dam, uses telecommunication technology to improve the effectiveness of electric fences and reduce conflict between people and elephants. Sensors that detect the presence of elephants are placed along an electric fence. Once the sensors detect elephants within a certain distance of the fence, the alarms activate a flashlight or send a message to warn villages. The clever sensors also detect power leaks in the fence itself.
The winners have been awarded €30,000 each to develop their ideas, which will be tested in India in 2018. Keep up to date with the latest on WILDLABS website.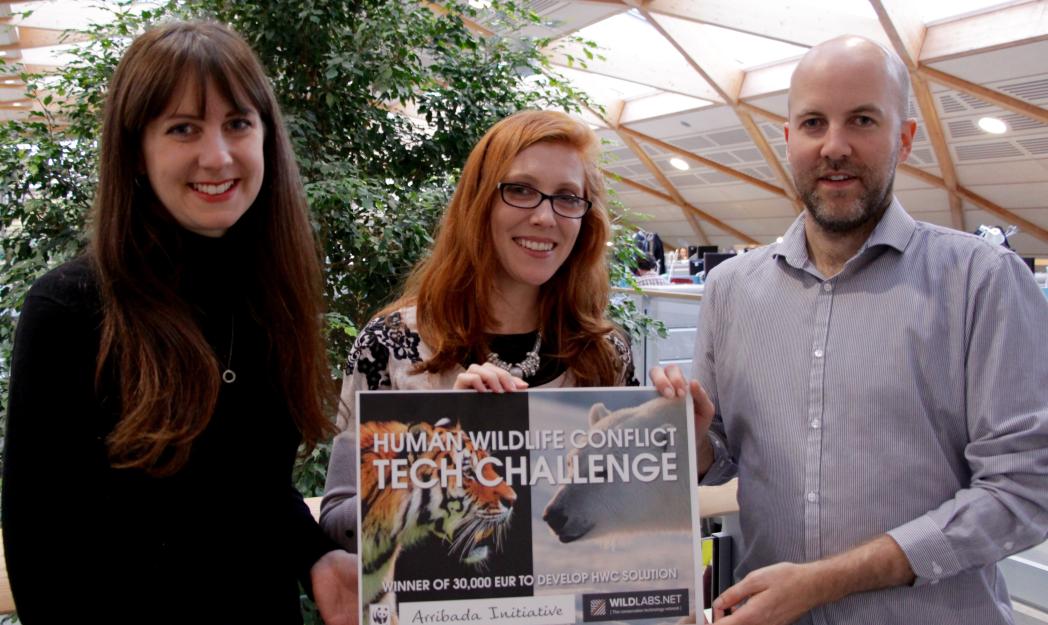 Lillie Revington / WWF-UK