With Earth Hour less than 2 weeks away, the buzz is really starting to build. Thousands of people have already made a #PromiseForThePlanet, while hundreds of landmarks have pledged to join the switch off.
But one of the most inspiring things about Earth Hour is the amazing stories of local people who are engaging their communities and helping to protect the planet. Below are just a few of our incredible local ambassadors taking part this year. If you're inspired – it's not too late to get in touch to become an Earth Hour ambassador.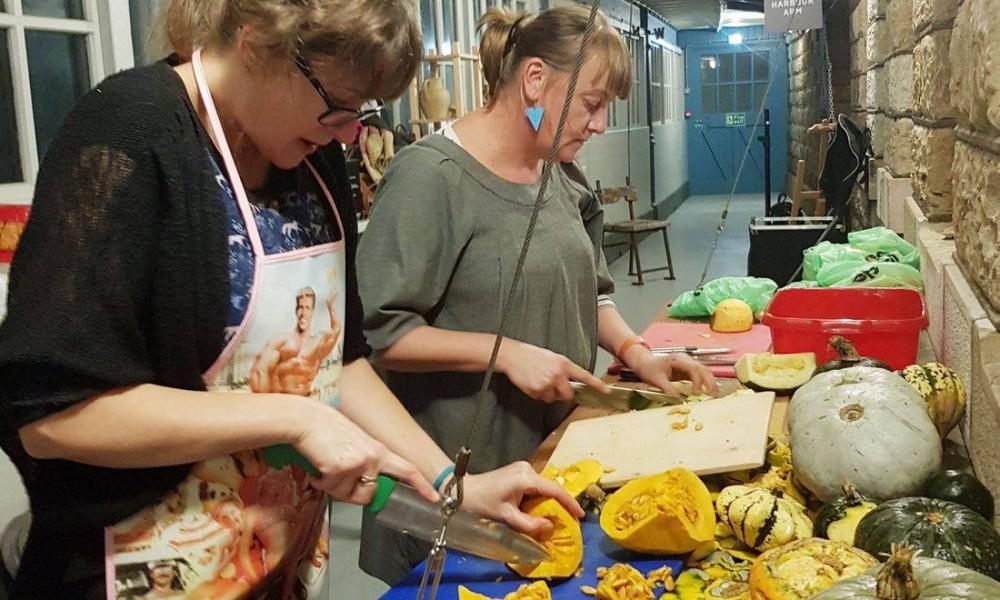 Charmaine: Hosting a candlelit 'sustainable soup supper' in Kent
As the founder of social enterprise The Gastro Hub, our local Earth Hour ambassador Charmaine is hosting a delicious sounding 'Candlelit Soup Supper' this Earth Hour. The warming soup will be made with waste vegetables rescued from local farms, promoting a sustainable food ethos. Even better, they'll also have fire pits burning outside for toasting marshmallows after supper.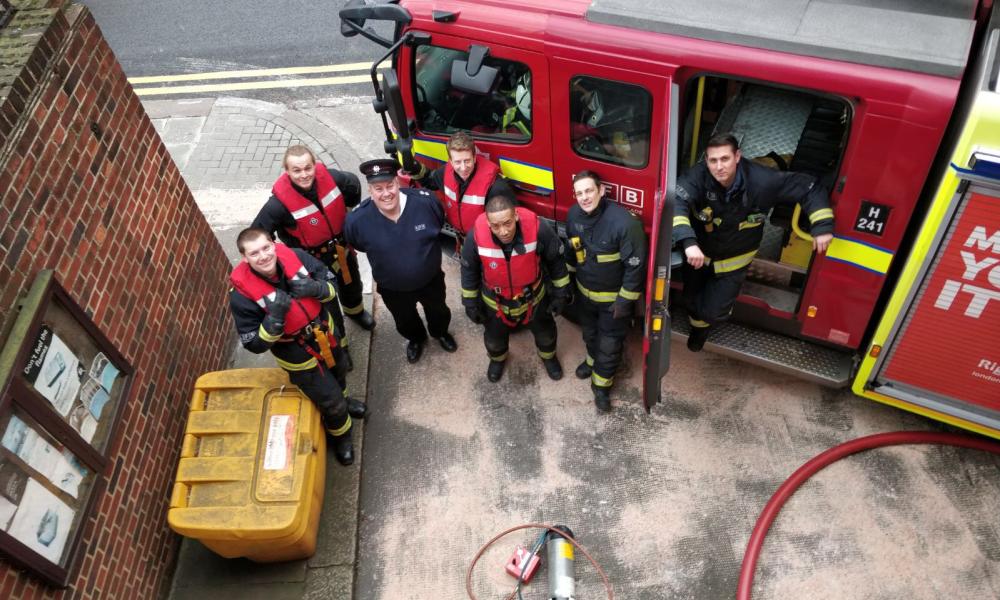 Simon: Challenging firefighters to reduce their energy use
A long-serving Earth Hour ambassador, Simon is working with fire services to help protect the planet this Earth Hour, with a Green Action competition. Stations in London and across the country have been challenged to be as efficient as they can with their energy use, competing against each other to earn a coveted trophy made from recycled firefighting equipment!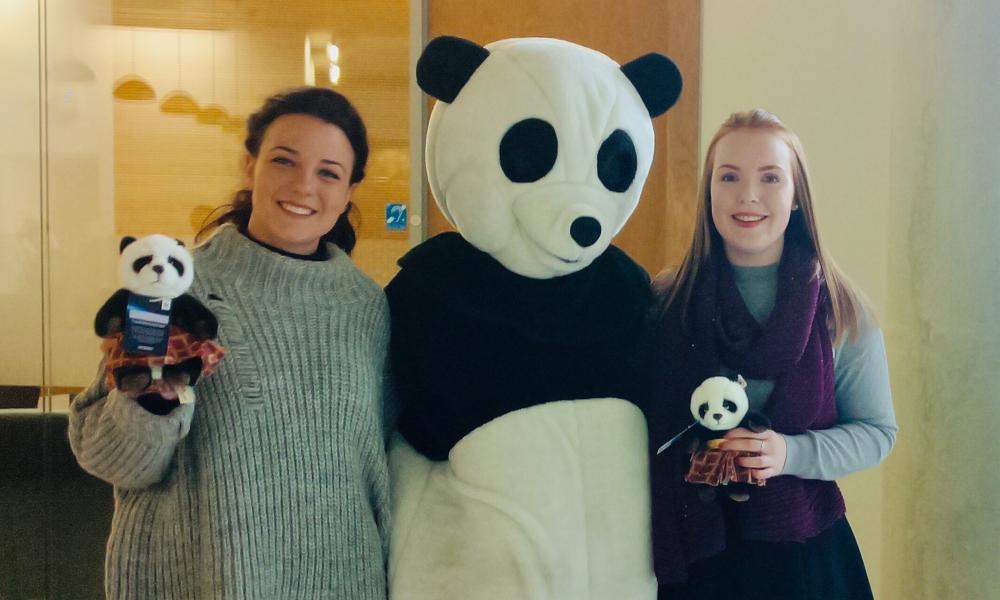 Lauren and Ambra: Engaging with students in Dundee
Our ambassadors Lauren and Ambra, working at Dundee City Council, have been working closely with Dundee University Students' Association this Earth Hour. They've been helping them make the switch from non-recyclable coffee cups and single use plastics to compostable alternatives. And to help engage students, an Earth Hour cocktail will be on the menu for the entire week leading up to the event.
We're also particularly excited to see Smoothie Bikes hit Dundee campus: cycle powered blenders making healthy smoothies in a sustainable manner!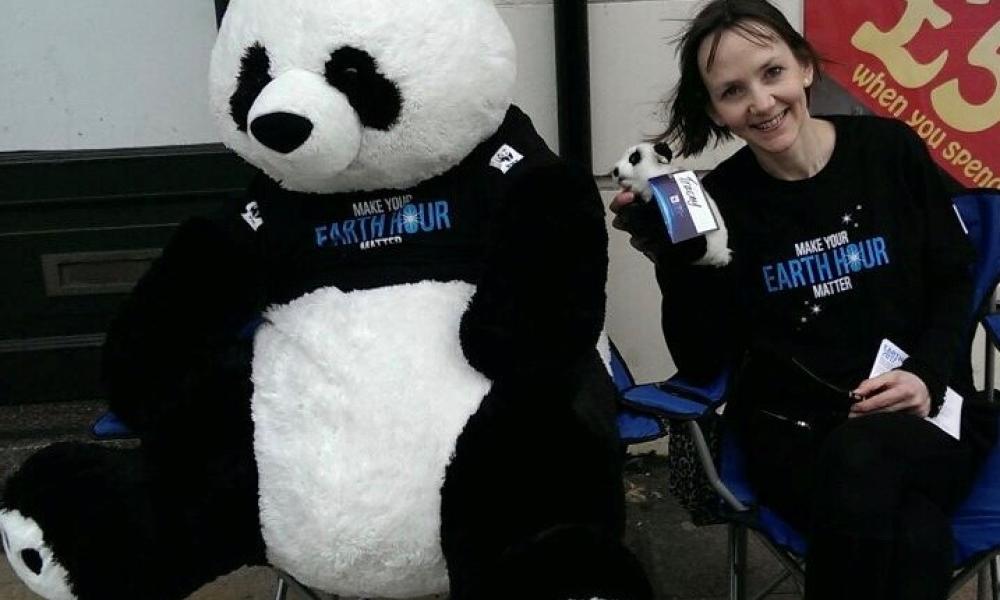 Jo: Creating a promise tree in Warwickshire
As a teacher, Jo is looking to inspire the next generation to take care of our planet. This Earth Hour she's had the brilliant idea of creating an Earth Hour promise tree – encouraging pupils to make their promise for the planet. But that's not all; Jo is combining this with a tree planting ceremony and her own Earth Hour themed dinner - consisting of entirely plastic free food. Here's Jo last year, raising awareness on her local high street.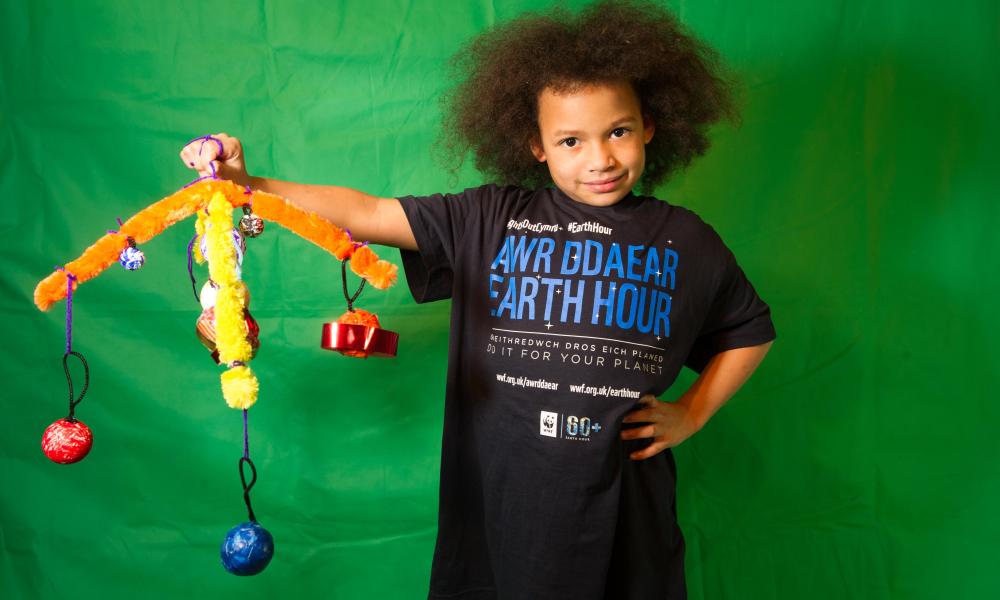 Head4Arts: Organising starlight craft events across South East Wales
Head4Arts, a community arts organisation, are hosting four family friendly Earth Hour events (check them out on Facebook) across the South East Wales Valleys region this year. The events include a mix of craft activities, storytelling and live music by starlight and lantern light – each with a local flavour.  Each of the events will take place in the early evening and are designed to encourage families to take a lantern away to mark Earth Hour in their homes.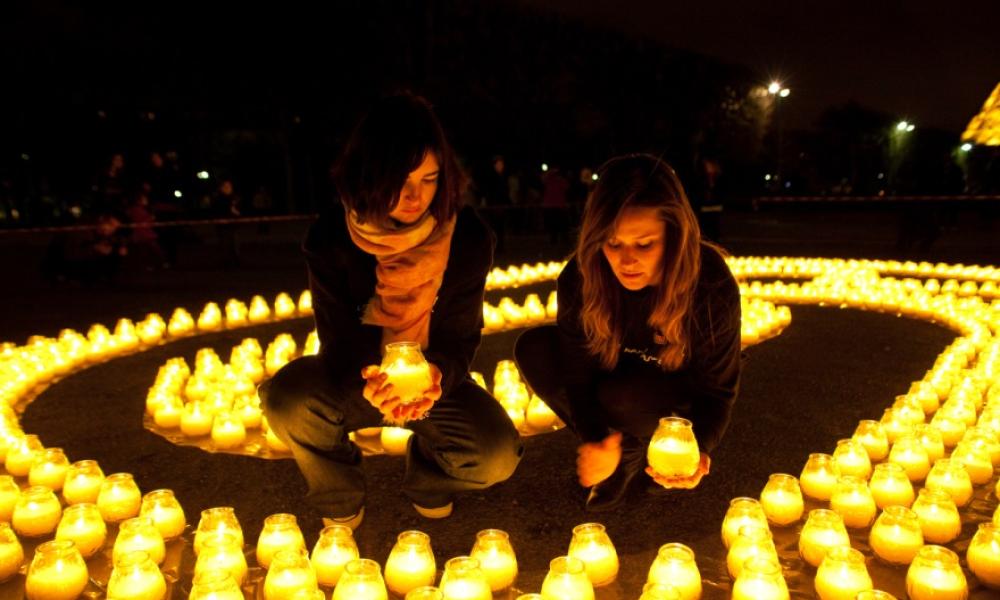 Feeling inspired?
If you're inspired by our local ambassadors, it's not too late to join them! Whether you could encourage your local landmarks to switch off, organise a pub quiz, or work with local community groups, we'd love to hear your ideas. We'll support you as much as we can – from providing posters to press releases – to make this the biggest Earth Hour yet.
Become an Earth Hour ambassador