We end the school year with a huge great big 'congratulations' to all of our Green Ambassadors 2017
Our Green Ambassador Awards (supported by Players of People's Postcode Lottery) shine a light on the very best examples of primary schools putting environment and sustainability at the heart of what they do.
This year with the help of WWF Ambassador Ben Fogle we kicked off our search to find the best green school, best green teacher and best green team, and excitingly for the first time we opened up the school awards category to find winners from each UK country (England, Northern Ireland, Wales and Scotland).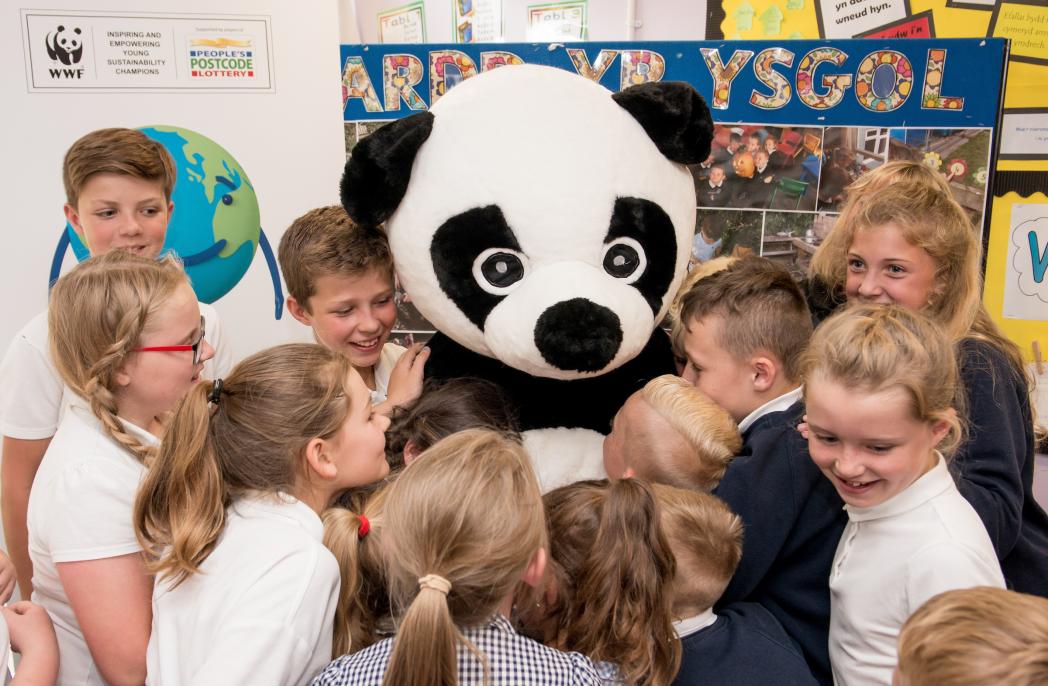 © Stonehouse Photographic / WWF_UK
Ysgol Gynradd Abererch - Wales school winner 2017.
We were delighted to receive a huge amount of entries for the awards and after a tough couple of weeks judging we visited (either in person or virtually via ZOOM) 12 winning schools in total to share the good news that they had either won an award or had scooped a runner up prize.  From meeting amazing teams of eco champions eager to show us their amazing vegetable plots, to guided tours around school grounds spotting home built hedgehog hotels, to hearing from pupils about their incredible inspirational green teachers – we enjoyed every moment of meeting the 2017 Green Ambassador winners and runners up – so congratulations to everyone and thank-you all for taking part. 
Keep your eyes open for Green Ambassador awards 2018 and if you need inspiration here's some info about some of our brilliant winners…
THE WINNERS
This year's school winners include Monymusk School in Aberdeen, Carrowreagh Primary School in Northern Ireland, Warren Road Primary School in Kent, and Ysgol Gynradd Abererch in Wales. From growing their own vegetable and herb gardens to building bug hotels, recycling materials to create dazzling eco art work, to raising funds supporting other green school projects abroad, to promoting sustainable transport schemes getting from home to the classroom – these schools stood out with amazing green initiatives that caught our eye for our Green Ambassador winners.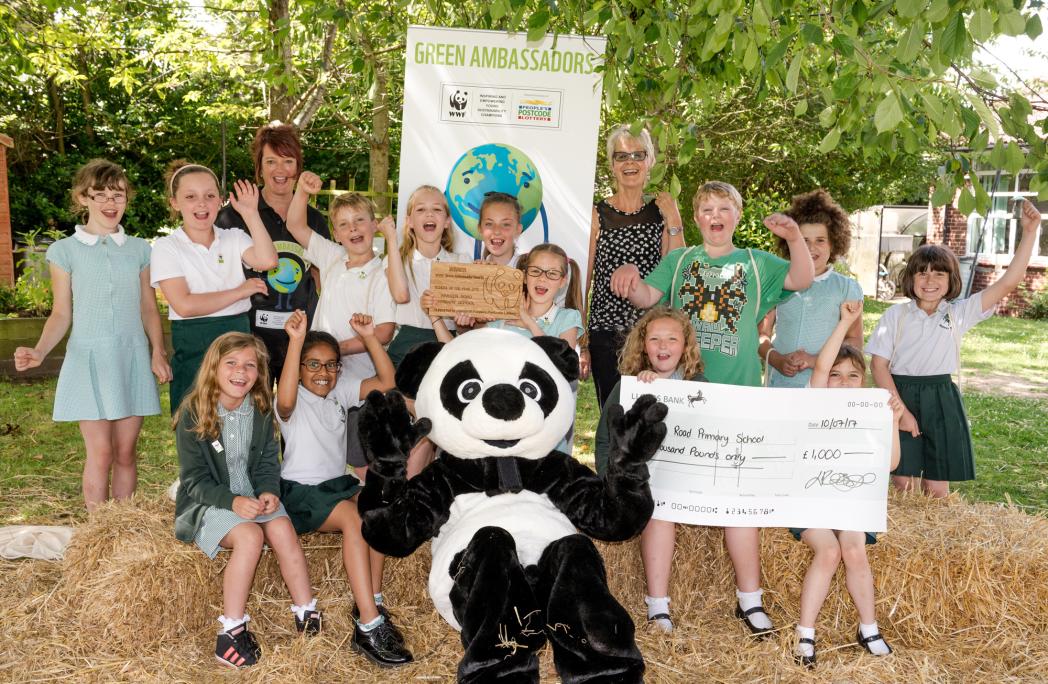 © Stonehouse Photographic / WWF-UK
Warren Road Primary School, England school winners 2017
Sylvia Milner from Middleton-on-the-Wolds Primary School in East Yorkshire won our teacher award. Known fondly within her school as 'Earth Mother' Sylvia is committed to respecting and protecting our planet. Over the past four years she has taught the children at Middleton about sustainability and how we all have an impact on our world.
The green team winner comes from Victoria Park Primary School in Bristol. This amazing group of mini eco champions work tirelessly to deliver themed assemblies to get the whole school involved in their green projects and work hard within their school grounds to create green areas for all the pupils to enjoy.
AWARDS SEASON
Here's a full list of all our Green Ambassador 2017 winners and runners up:
Monymusk School (Scotland school winner)
George Heriot's School (Scotland school runner up)
Carrowreagh Primary School (Northern Ireland school winner)
St Patrick's Primary School (Northern Ireland school runner up)
Ysgol Gynradd Abererch (Wales school winner)
Ysgol San Sior (Wales school runner up)
Warren Road Primary School, Orpington (England school winner)
Victoria Park Primary School, Bedminster, Bristol (England school runner up and Green team winner)
Pollyplatt Primary School, Lincoln (Green Team runner up)
Middleton on-the-Wolds Primary School, Driffield, East Yorkshire (Teacher winner)
St Edmund Campion Catholic Primary School, Maidenhead (Teacher runner up)