What is Impact Score?
As most of us already know, the simple choices we make every day, like through our food choices, can have a big impact on our environment. Impact Score is a free to download mobile app that provides ethical and sustainability information about more than 250,000 products. The 13 'badges' that are awarded to products based on how ethical, sustainable or healthy they are. They can tell you anything from whether the packaging is recyclable to whether ingredients were sourced responsibly or if it's a healthier option for you.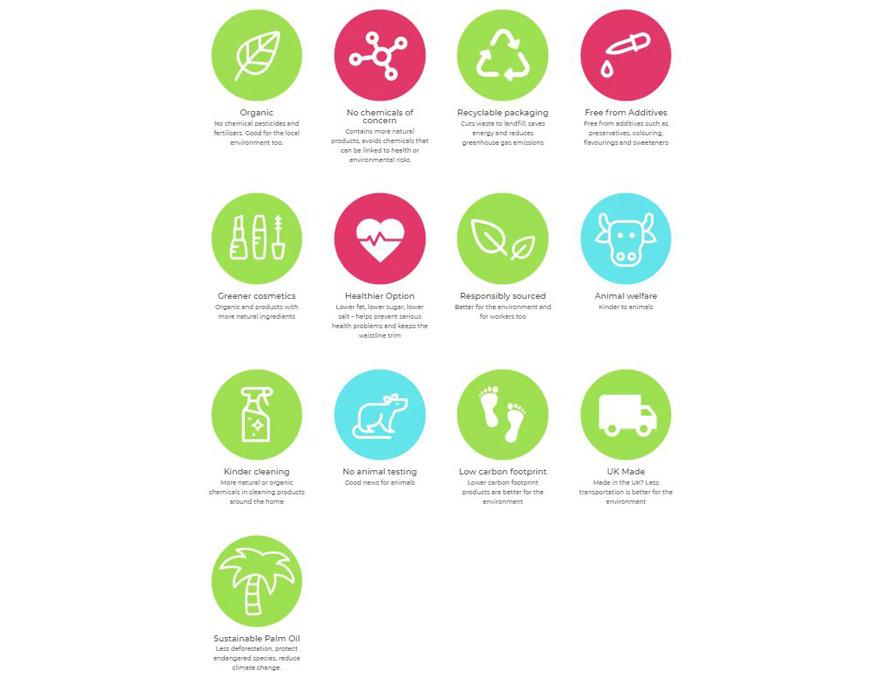 Gikibadges.com
My favourite badge - The new palm oil badge
Palm oil has been in the news a lot recently and interest has grown in people wanting to do the right thing. Unsustainable palm oil is having a devastating effect on the environment such as large-scale deforestation – which puts orangutans, elephants and tigers under threat.
But rejecting palm oil all together could have unintended consequences. Alternatives to palm oil can be even worse for the environment, as they can require up to nine times as much land to produce. As shoppers, it's best to make sure we're buying products with only sustainable palm oil or consuming less of it by swapping out some products that use it. But with palm oil being in close to half of all packaged products in supermarkets, doing either of these things is a real challenge!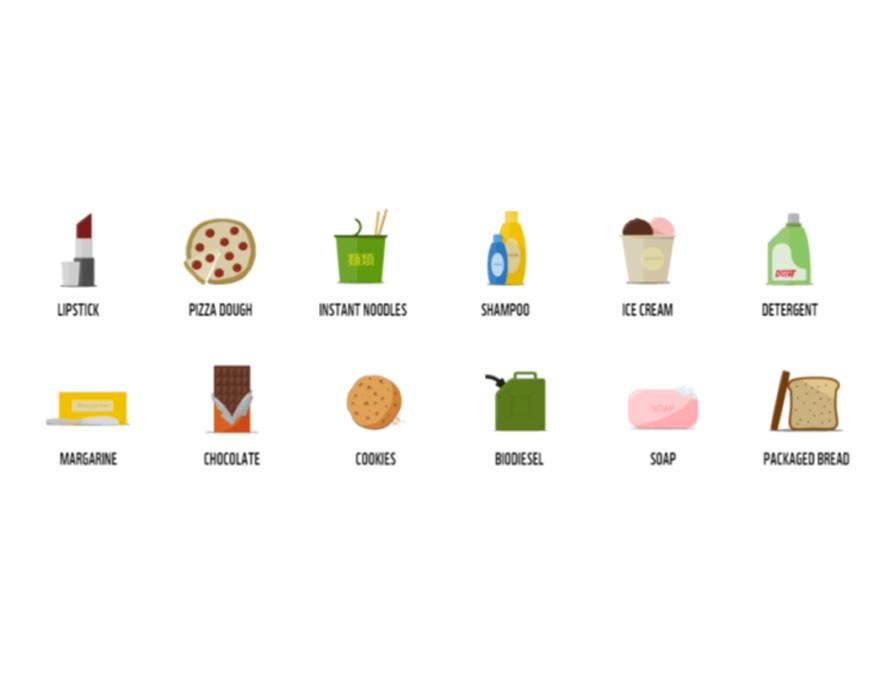 WWF
In recognition of this, Impact Score have created a brand new palm oil badge that does two important things to help us as consumers make more informed choices. Firstly, it simply lets us know whether there is palm oil in the product we are buying. Palm oil and the many different forms it can be processed into, can appear under a variety of different names on products. In fact, there are over 250 different names for palm oil and its derivatives. While we might be able to take a guess at ingredients like 'palm kernel oil' or 'palmolein' as being palm oil-based, we'd struggle to know that glyceryl or stearate also are. It's a minefield!
More importantly though, the Impact Score palm oil badge tell us whether the company that makes the product is committed to and using only sustainable palm oil in the products. On the app, products are given a "green" Sustainable Palm Oil badge if made by companies that have time-bound commitments to using 100% sustainable palm oil and who are already able to report strong progress on the amount of sustainable palm oil that they use.
With palm oil use so widespread it is essential that companies ensure that they do not contribute to the destruction of wildlife. They can do this by using only RSPO certified sustainable palm oil and making good on commitments to ensure their palm oil isn't causing deforestation, they aren't planting on carbon-rich peat soils and by ensuring safeguards are in place for the labour forces. By supporting brands who are doing this through the choices you make every day, you're helping to show that palm oil that destroys the homes of wildlife like orangutans, elephants and tigers is not acceptable.
Now it's your turn….
With Impact Score, you simply scan the barcode of the product you buy, which you can do at home or in the shop, and see which badges have been awarded. The beauty of it that it's up to you to decide which badges are the most important to you so you can make product choices based on what matters to you, not just on how many badges a product gets awarded. This app can help you understand the true impacts of products on you and the environment, and to help you buy from brands which share your beliefs. You can use your buying power to help send messages to brands and retailers that what they do, matters.
Impact Score is available on both IOS and Android … we'd encourage you to give it a go …
Join us in the #FightForYourWorld