WWF-Cymru is celebrating the 10th anniversary of Earth Hour by helping the people of Wales to send a giant, eight metre message in a bottle to Welsh politicians and the world, calling for urgent national and global action on climate change.
Suspended from the Senedd building in the week running up to Earth Hour (March 25th, 8.30pm - 9.30pm) the installation, designed by artist Lulu Quinn, will symbolise the hundreds of messages gathered from across Wales online and face-to-face.
The Presiding Officer, Elin Jones AM, said:
"A key role of the Senedd is to represent the interests of Wales and its people. An eight metre giant sculpture, depicting the strength of feeling across Wales for climate change action, is not only apt but will be difficult to ignore by anyone, including our Assembly Members.  I very much look forward to its installation in the week running up to Earth Hour."
We've based the campaign on the age old, romantic practice, of sending a message in a bottle, which inspires action on the part of the person who finds the bottle to learn more about the sender and their wishes.
We want Welsh politicians - who will receive this message - to be similarly energised.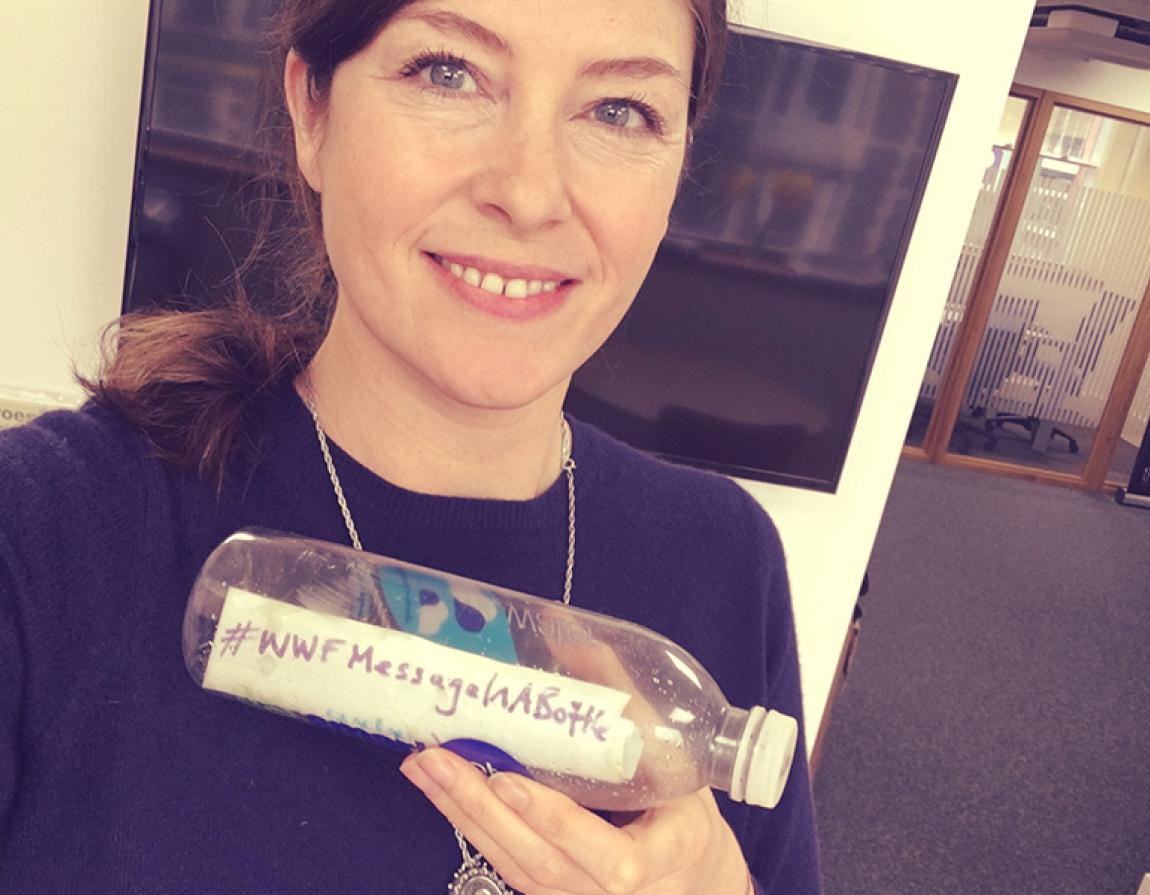 "Climate change will have a massive impact on people's lives here in Wales and around the world. So it's great to see this strength of feeling physically dominating the Senedd building in the run up to Earth Hour" said Anne Meikle, head of WWF Cymru.
Global temperatures have been rising for over a century, speeding up in recent years, and are now at their highest. 2016 was the hottest year on record, beating the previous two records of 2015 and 2014.
#WWFMessageinaBottle is a project supported by the Arts Council of Wales and players of People's Postcode Lottery.
To submit your message on what action you want to see Wales take on tackling climate change, visit: wwf.org.uk/messageinabottle