As scientists warn we have lost the Arctic as we know it, due to the unprecedented loss of sea ice - 84% of people believe the UK Prime Minister should use the G7 summit to bolster US commitment to climate change.
More than eight in ten people want the Prime Minister, Theresa May, to use the G7 Summit this weekend to convince US President Donald J. Trump not to take the US out of the Paris Climate Agreement, according to a poll we have released today.
The G7 (along with the EU, who attend G7 meetings) account for over a quarter of the world's emissions. The US alone produces around 14% of global greenhouse gas emissions, which is currently the second highest emitter in the world after China.
Failure to tackle greenhouse gas emissions and carrying on with business as usual will see climate change continuing unchecked. If we carry on emitting at current levels it is estimated that in as little as four years the world will have emitted enough carbon to risk exceeding the Paris Climate Agreement target of limiting warming to 1.5°C. If countries start leaving the accord – particularly major greenhouse gas emitters like the US – then we will see a greater risk of climate change impacts such as rising sea levels, further loss of wildlife and increasingly severe weather across the globe.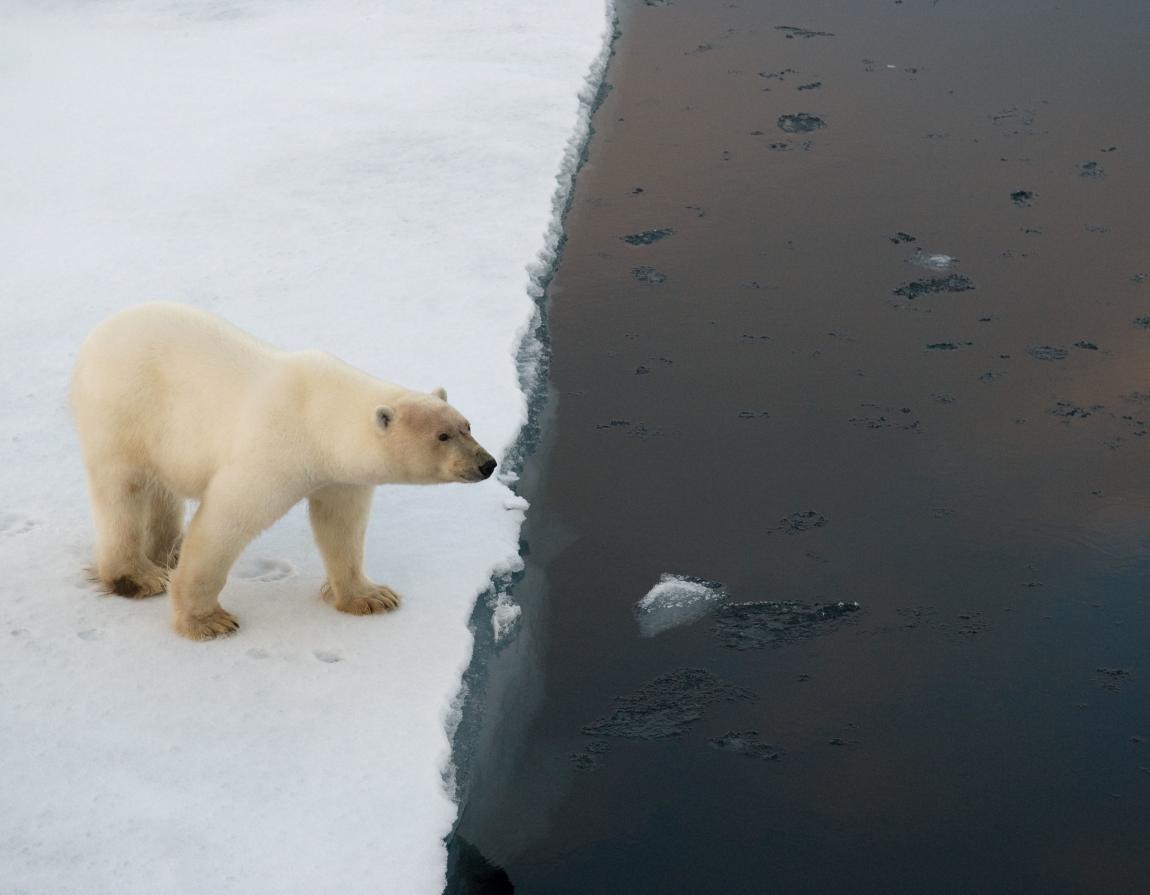 Since President Trump took office there are signs the US could leave the accord, which would make them the first country to do so. In April, an executive order was signed by him opening the Arctic to drilling for oil. This would only increase pressure on the Arctic which is already on track to be largely free of sea ice in summer by the 2030s and over the past three decades has lost 65% of its sea ice thickness.
Every nation is seeing the effects of climate change and the UK is no exception.  Climate change causes more extreme weather, more frequently.  The effects of that are being felt in all parts of the UK – most notably in flooding which, on top of the untold misery caused to those whose homes and belongings are damaged, already costs the UK taxpayer £1 billion per year. This is an amount which is expected to increase as the effects of climate change grow.
 Tanya Steele, CEO of WWF-UK commented:
"The Paris Agreement is a bold and hopeful commitment to protect the environment for future generations – nearly every country on the planet signed to take ambitious action to try and limit the impacts of climate change.  We urgently need our Prime Minister to use the UK's special relationship with the US to urge Donald Trump to stand by the agreement and protect our planet for future generations. It's what the UK public wants, and it is what our children and our environment need.
"The Arctic is not only an amazing place with unique and important wildlife like polar bears and bowhead whales. It also plays a crucial role making sure the climate of our planet stays stable. And yet climate change is putting all this under threat.  We have now lost the Arctic as we know it in our lifetime and if we continue to emit greenhouse gases at the rate we are now, this will only get worse until we pass a point of no return."