What happened at the conference?
From 11-12 October, global leaders gathered for the London Conference on Illegal Wildlife Trade, where they renewed commitments to stamp out wildlife crime.
As the conference closed, over 50 countries had adopted the London 2018 declaration committing to action to tackle the illegal wildlife trade and protect endangered species across the globe. Individual pledges will be added to the declaration detailing specific commitments that countries and other stakeholders promise to undertake.
Hosted by the UK government, this was the fourth state-led global conference on illegal wildlife trade. It was also the largest conference so far with around 1,300 delegates attending on the first day, from more than 70 countries. WWF staff were amongst the conference attendees, which, in addition to Government delegations, included representatives from charities, conservation groups, academia and the private sector.
WWF welcomes the renewed commitments to stamp out illegal wildlife trade, but we call on governments to now turn these commitments into concrete action, as well committing to protect the landscapes on which the species threatened depend. It is essential that all participants must be held to account to the commitments that have been made.  
The conference emphasised the need to tackle illegal wildlife trade as a serious organised crime, work collaboratively with new partners, and redouble efforts to reduce demand. The essential role of local communities also emerged strongly as a unifying theme.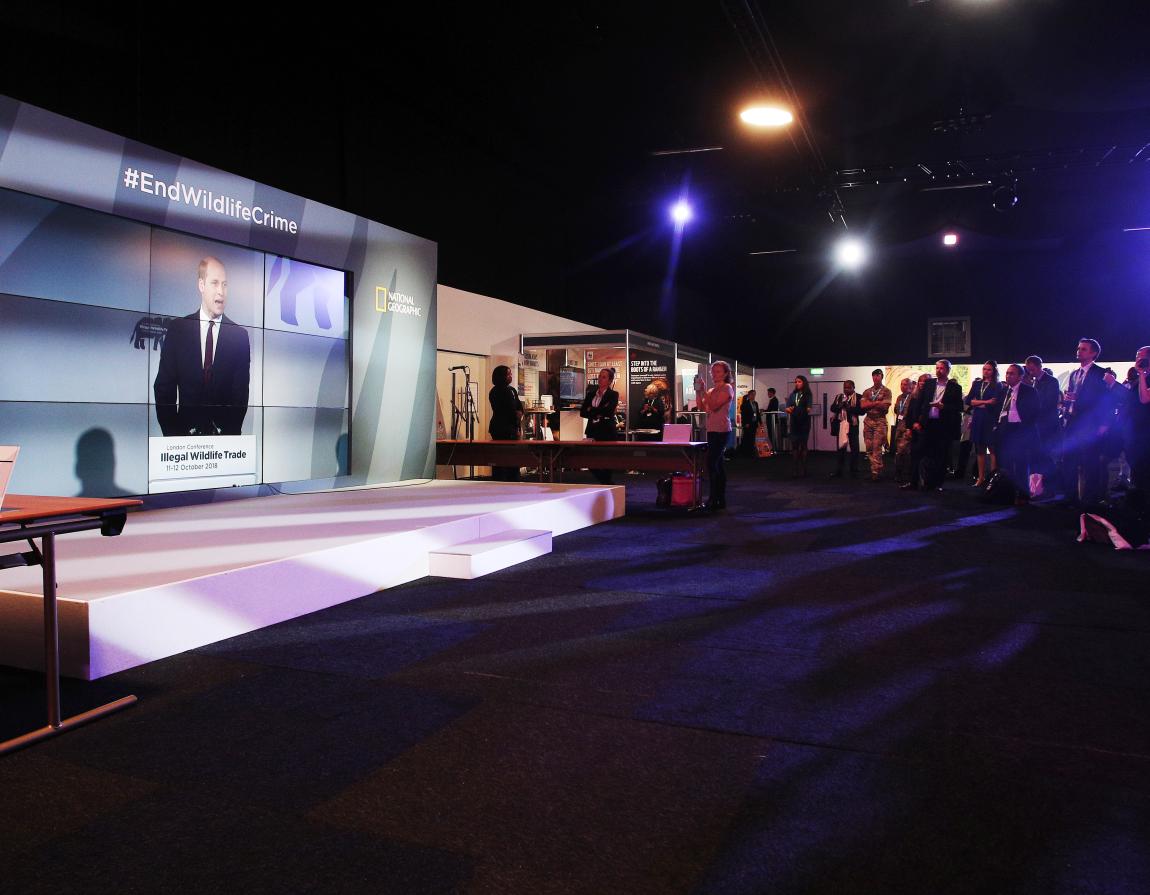 WWF at the conference
WWF staff from Africa, Asia, the Americas and Europe were invited by the UK government to take part in the conference, allowing them to share their knowledge and expertise from across the globe. WWF staff also took part in several panel discussions on topics including rangers, closing ivory markets and global biodiversity.
Over the two days, we also hosted an exhibition stall jointly with TRAFFIC, to raise awareness of our work to tackle the illegal wildlife trade. Our stall focused on two of our key priority asks for global leaders – the need to close ivory markets and to improve conditions for rangers.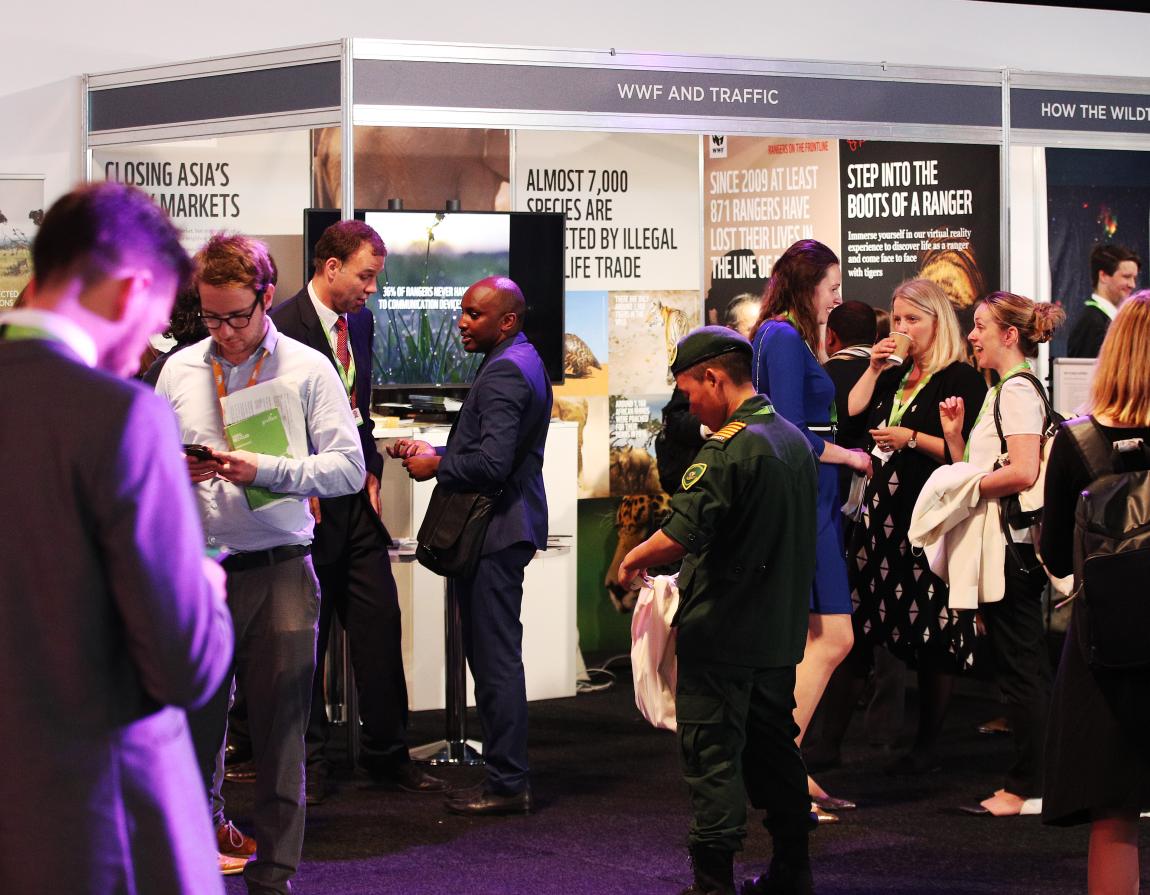 Petition success
With thanks to your support we received an incredible 124,664 signatures for our petition calling on global leaders to take urgent action to end illegal wildlife trade. At the conference the signatures were presented to the UK Environment Secretary, Michael Gove, by WWF-UK's CEO Tanya Steele, WWF Africa's Director Frederick Kumah and WWF's ranger lead Rohit Singh.
Our petition called for global leaders to make commitments to:
Tackle corruption

Improve conditions for rangers

Strengthen investigations and prosecutions for wildlife criminals

Close domestic ivory markets

Reduce demand for illegal wildlife products

Ensure that local communities benefit from wildlife conservation

Secure green corridors to provide critical habitats for wildlife and benefits for people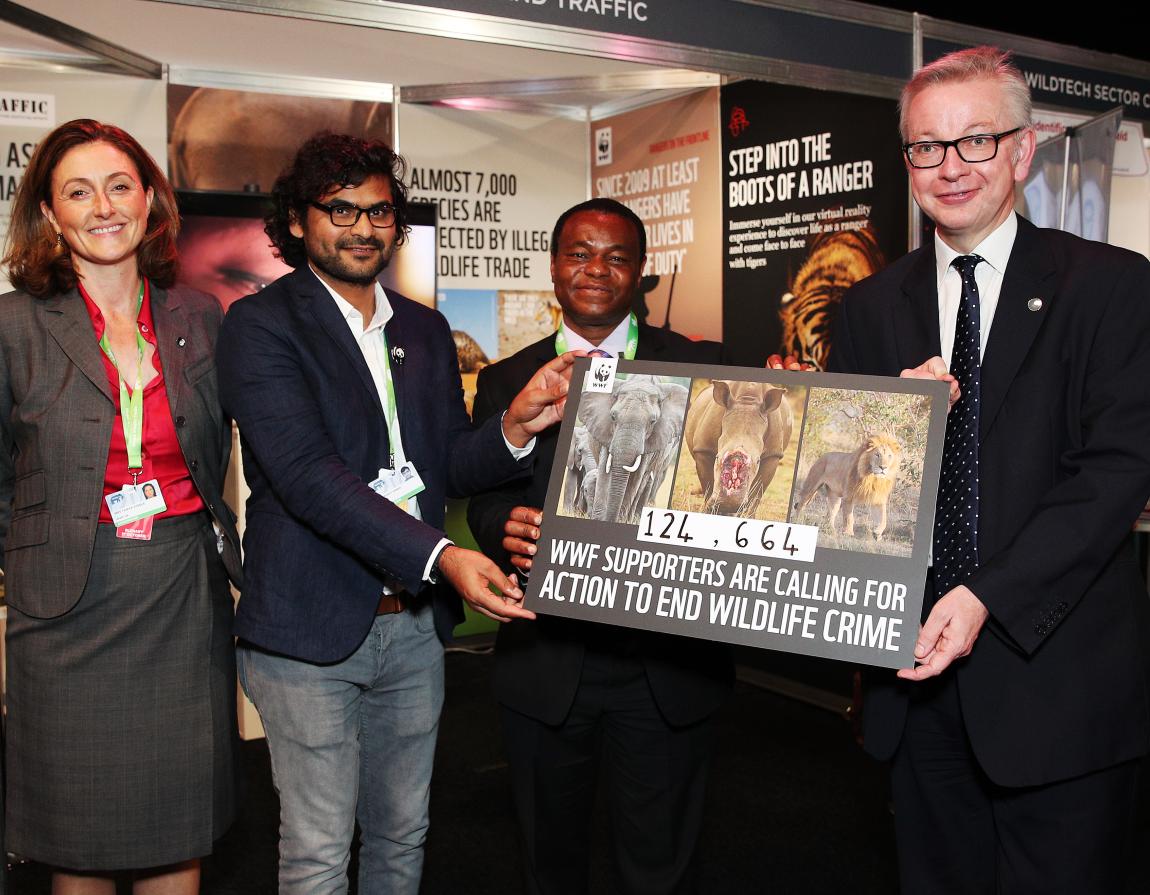 A royal visit
On the first day of the conference The Duke of Cambridge gave an impassioned speech on the need to protect wildlife for future generations, saying ''I feel it is my duty and our collective responsibility to leave our planet in a stronger position for our children."
After his speech, the Duke was introduced to several organisations including WWF where he met with our ranger lead Rohit Singh and Jampel Lhendup – a ranger working at the forefront of protecting wildlife in Royal Manas National Park, Bhutan. They discussed the challenges that rangers face whilst working in remote and hostile environments, often with limited access to equipment, healthcare and training.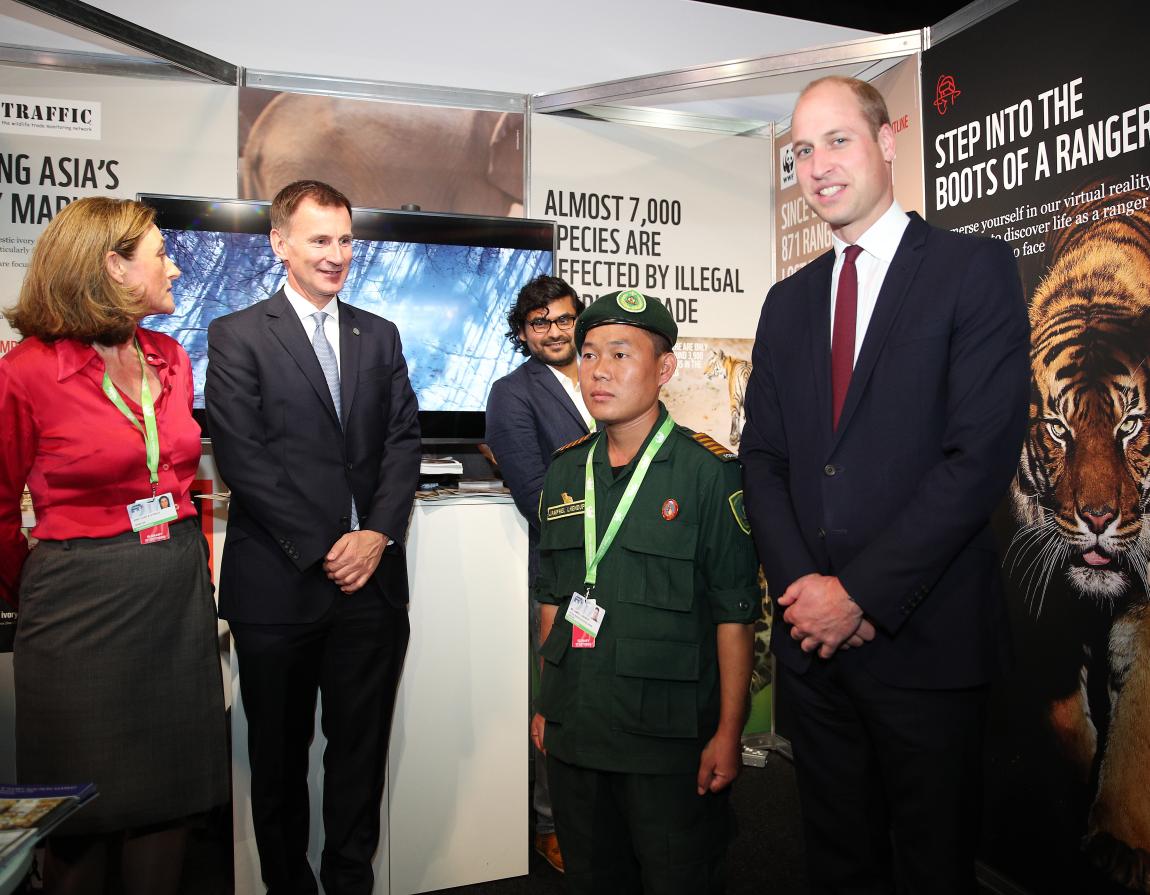 Coalitions to fight wildlife crime
A series of initiatives were announced at the conference, including a Wildlife Financial Taskforce, convened by United for Wildlife, involving 28 global financial institutions and regulatory bodies including TRAFFIC and RUSI that will target money laundering and put in place effective mechanisms to identify and address suspicious transactions. The UK government also announced the Ivory Alliance 2024 which will bring together global political leaders, celebrities and experts to work together to help close domestic ivory markets and end the illegal ivory trade.