WWF Schools and Youth staff recently visited three primary schools to meet with pupils and find out their visions for the future.
The children thought about what was most important to them based on four themes: Our Home, Our Community, Our Cities and Our Landscape.
Pupils talked together about how much they enjoyed spending time in nature, that they love going to the beach or on long walks. A lot of the pupils had seen wildlife in their local area too, like wild horses and birds such as red kites.
Taking inspiration from the WWF Green Ambassador characters, our champions for sustainability, children considered what actions they might take to try and protect their home and create a positive future for their local area.
Children then worked to produce a piece of artwork, based on one or two of these themes, in the form of a beautiful fabric collaged tile which was then compiled to make a tapestry.  The tapestries depict what pupils want their homes, cities, countryside and communities to look like in 2030, and a future that is good for us, and good for the planet.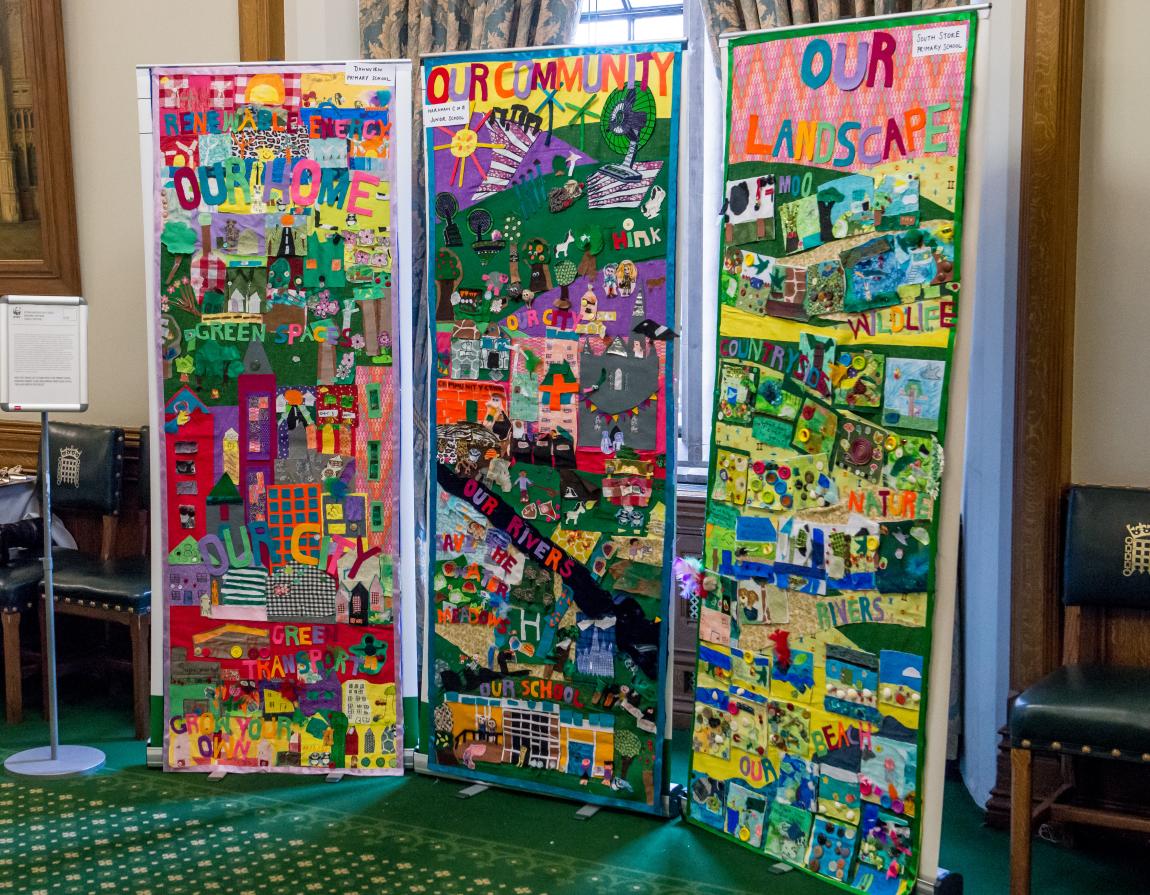 The tapestries were then displayed at the WWF Picture England exhibition, at Westminster on 14th September, 2017. Following the exhibition, the schools involved will be able to display their artwork in their school, as a lasting reminder to take action and work together for a positive future.
WWF would like to thank Downview Primary School, Bognor Regis; Harnham Junior School, Salisbury; and South Stoke Primary School, Oxford for all their hard work on this project.